Sit In & Play Pirate Ship Book Review
|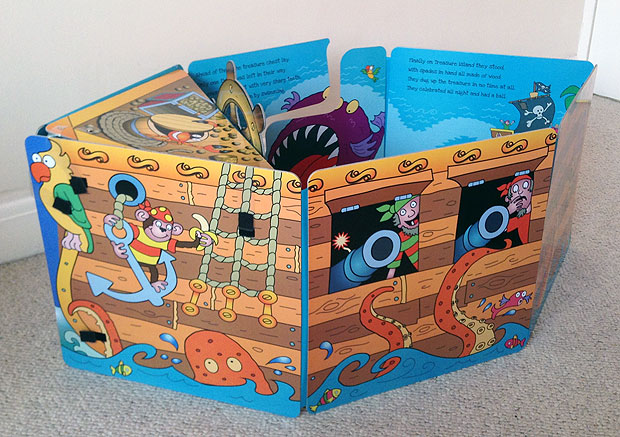 Sit In & Play Pirate Ship Book Review
The Sit In & Play Pirate Ship by NPP Books is a very large and thick, glossy cardboard book that has a pirate story in it and that folds into a pirate ship that you can sit in and play in.
It's quite large and will fit older kids but I think it's best suited to children between 1 and 5 years old. They will enjoy it the most!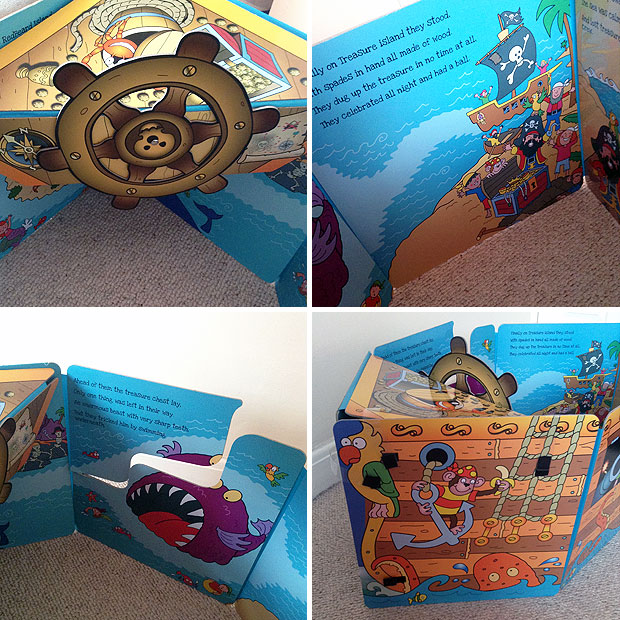 The ship is easy to put up and to take down. It holds itself together with four Velcro tabs (see photo 4 above). The ship is sturdy, has a little door and the steering wheel actually spins.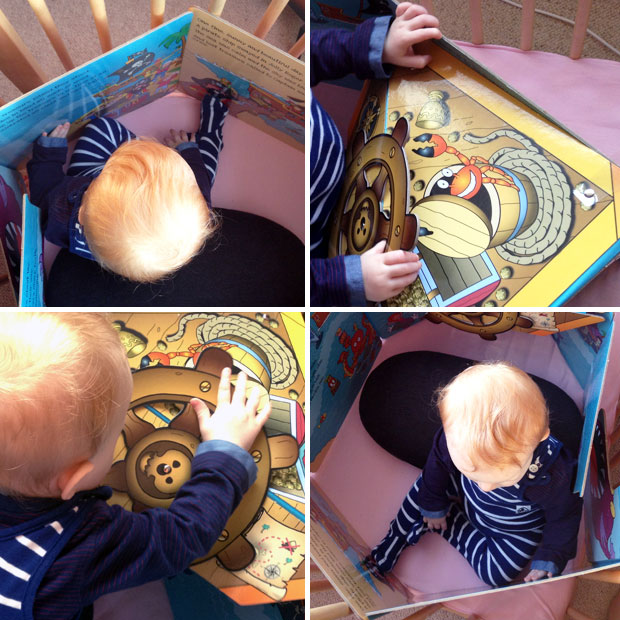 Above you can see my daughter "reading" the story and looking at the pictures in between captain duties. At first I thought my daughter (12 months) might be too young to enjoy this book/toy but I was completely wrong. She loves it and gets really excited when she's sat in the ship playing with the different pieces and looking at the bright and colourful illustrations. She laughs and giggles and looks like she's having the time of her life. (She also gets a bit annoyed when it's time to put the ship away!) I put the ship in her cot for her and added a cushion for her to sit in so that she gets a bit higher up.
I'm looking forward to the next time her cousins (age 2 and 4) and older children of our friends visit – they will love the Sit In & Play Pirate Ship!
I love the look of it, the fact that it's a book as well as a ship and it is so practical that it folds flat. You can store it almost anywhere and bring it out for playtime. The Sit In & Play Pirate Ship would make a great gift for all adventure loving children!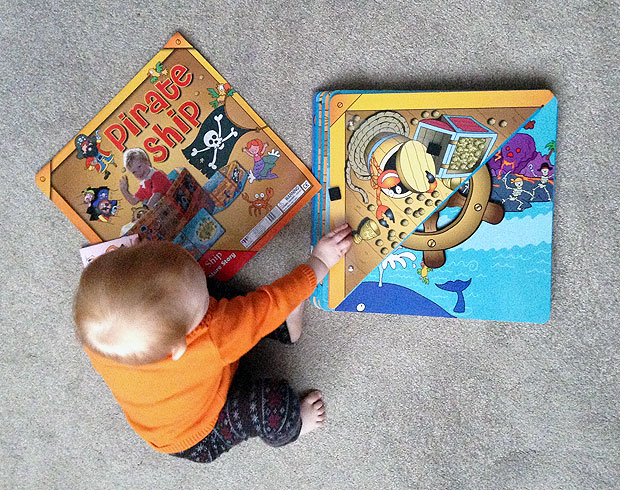 I was sent a Sit In & Play Pirate Ship for this review. As always, my reviews are 100% honest and all thoughts and opinions are my own.