Slumbersac SIMPLY Baby Sleeping Bag Review
|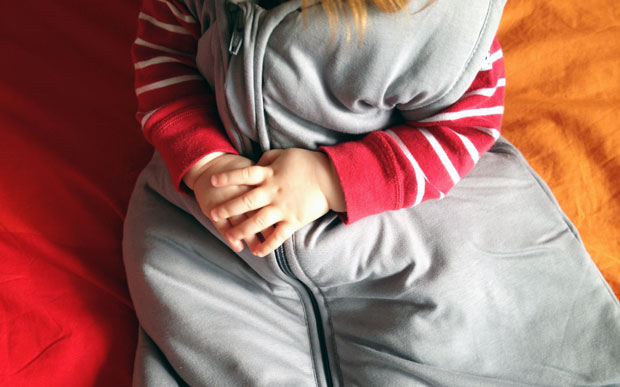 Slumbersac SIMPLY Baby Sleeping Bag Review
This simple but beautiful sleeping bag from Slumbersac is a clever thing. It's available in lots of different sizes and in three TOG ratings for different temperatures.
We have it in plain grey in size 12 months to 3 years and in 2.5 TOG which can be used all year round in room temperatures between 15 and 21 degrees.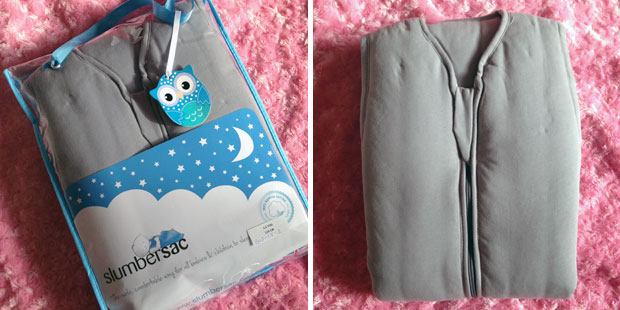 The sleeping bag is made from super soft 100% jersey cotton and lined with 100% cotton with a filling of soft polyester fleece which prevents allergies and keeps the material in place so that it remains even over time.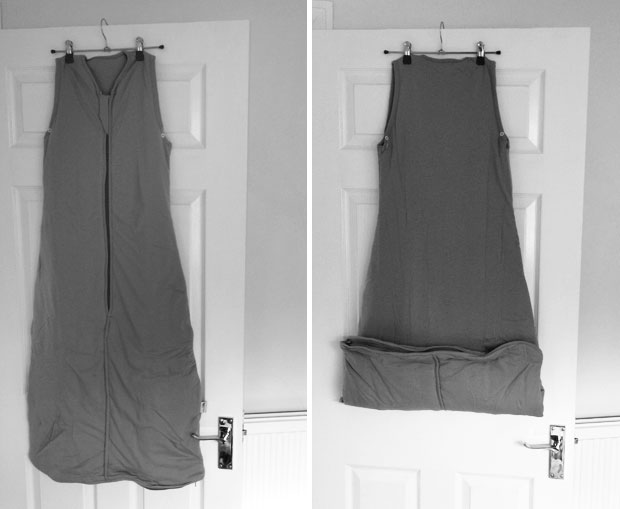 What is really special about this particular sleeping bag in this size is that it grows with your child. You fold the bottom up towards the back where it attaches with Velcro to make it shorter for when your child is between 12 months and 2 years and then fold it down when your child is taller so that they can keep using the bag until they're about 3 years old.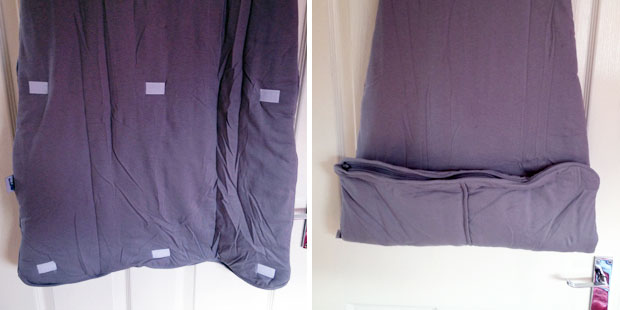 The sizes available are:
0 – 6 months / 70 cm – Suitable for newborns (4kg and over) up to 6 months.
6 – 18 months / 90 cm. Suitable from 6 to 18 months.
12 months – 3 years / 110 cm – Suitable from 12 months to 2 years two years when folded, and up to 3 years when extended.
3 – 6 years / 130 cm. Suitable for children from 3 to 6 years.
6 – 10 years / 150 cm. Suitable for children from 6 to 10 years.
You can choose between 1 TOG, 2.5 TOG or 3.5 TOG depending on if you're looking for a summer sleeping bag, an all year round option or a winter one. The summer ones are for rooms of temperatures between 19 and 24 degrees, the all year round ones are for room temperatures between 15 and 21 degrees and the winter ones for room temperatures below 18 degrees.
I chose the 2.5 TOG one to get as much use out of the product as possible and because we keep our house between 18 and 20 degrees when we can. In the summer it gets hotter sometimes!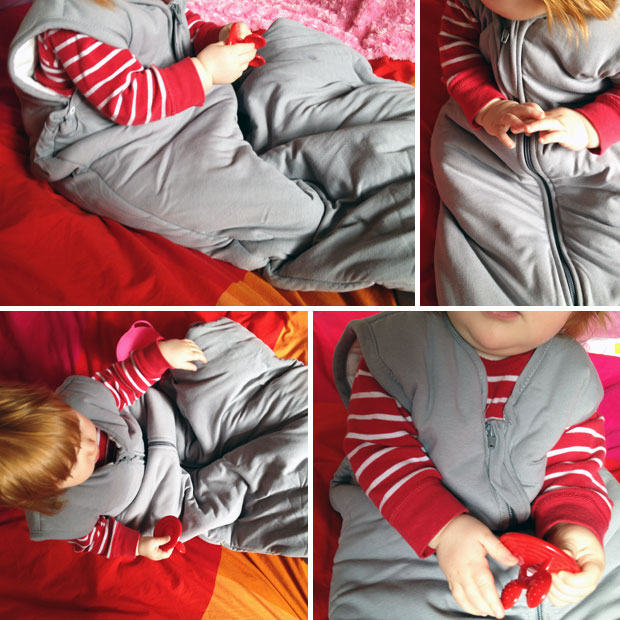 It's a really nice, thick and fluffy sleeping bag and I love that it can be shortened and extended. It has poppers under the arms for smaller babies that you can stop using when they get bigger and the zip is sturdy and has a cover at the top.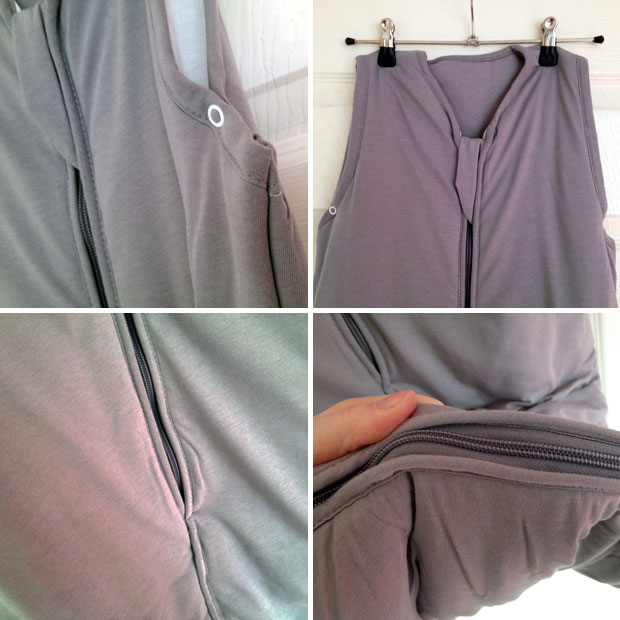 For some reason, both my children are really warm blooded and my baby gets too warm in this if she wears a pyjamas as well. There's a guide on what to wear with the sleeping bag on the packaging but some babies are warmer than others. My girls easily get sweaty during the early hours of the night when the heating is still on making our house about 19 degrees but cool down and need another blanket later at night. Both girls are quite difficult to regulate! So, when I get my youngest ready for bed and into her sleeping bag in the evening, I just put her in a vest so that she doesn't get too hot.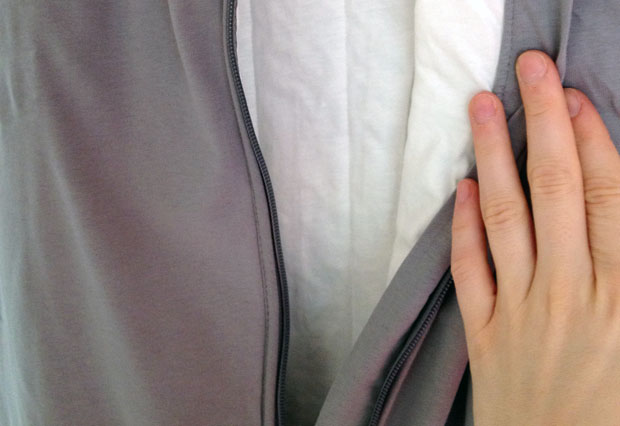 Maybe I should have gone for the 1 TOG one as it's getting warmer now but this fluffy option is great for the cooler nights that we're having now and that I'm sure will be back soon again after any heatwaves that might make an appearance this summer!
Something that's really nice about Slumbersac is that you can have your baby's name embroidered onto the sleeping bag in the colour of your choice. This makes the item extra special and it's a nice touch if you're buying one as a gift too. You can even get it in a gift box when ordering from the Slumbersac wesbite. The sleeping bag costs from £15.99. The price increases with size.
You can also shop Slumbersac products via Amazon.co.uk.
Product provided to me for this review. As always, all my reviews are 100% honest and all thoughts and opinions are my own.