Sort It Out Game Review
|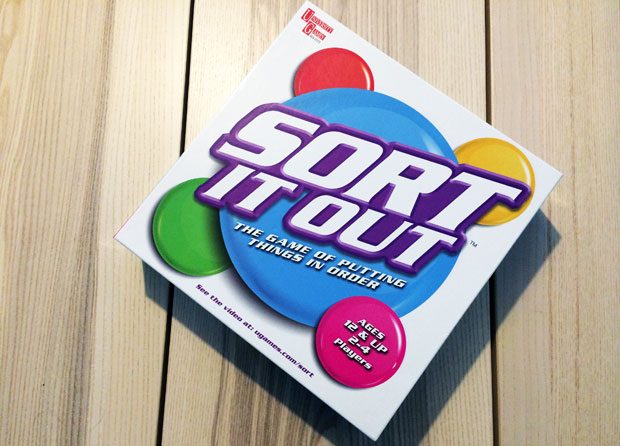 Sort It Out Game Review – Looking for a New Family Board Game for Christmas?

My family loves to play board games together. We play with my Swedish family when we get together, my husband and I play with my father-in-law and of course we play games with our own children too.
Playing games and sports together is such a good way to spend quality time together as a family, whether you enjoy to play football, hit golf balls or play board games. We are particularly into board games as it's an activity that works for the whole family.
Our most recent addition to the game cupboard is the Sort It Out Game from University Games.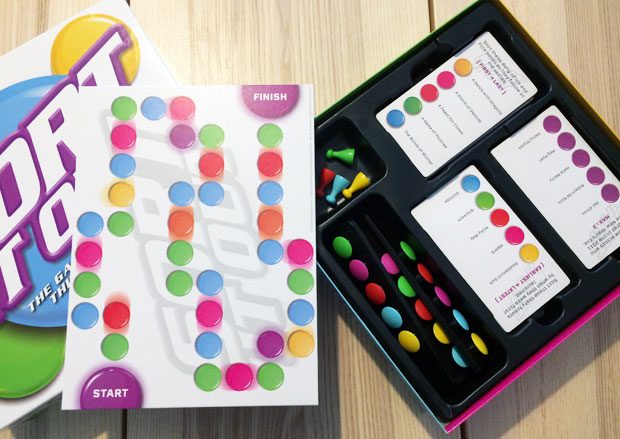 Speedy Thinking: Sort It Out

Who knows the biggest, fastest, loudest, smallest everything? Sort it Out is a game where knowing just a little about something can help you win it all. Can you put everything in the right order? 

Sort It Out is a family games suitable for ages 8+ and for 2-4 players and it's quickly become one of our favourite board games!
You basically just have to put things in order and what's great is that the game covers so many different topics which makes it very fair. Some things you'll know, some things you might have an idea about and other topics will be a complete guess and that's fine too. Because of this, we've even played the game with our nearly 6-year-old and our 3.5 year-old and it was great fun! They scored quite a few points by simply guessing.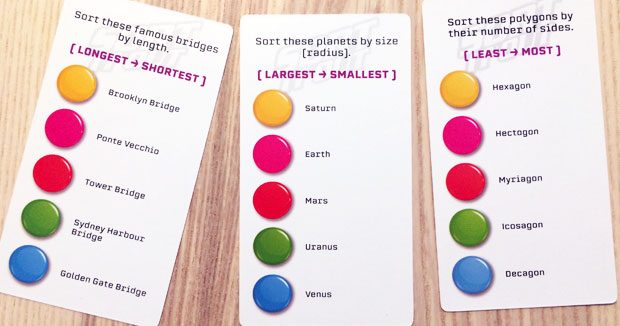 The topics are fun and if you don't know the answer, you'll learn something new which is always great. Another aspect that we really love is that it's so easy to start playing. It's very straightforward and makes perfect sense so you don't have to spend ten minutes reading the instructions before you can play. Just set up the playing board and divide the pegs and playing boards, get the cards and play!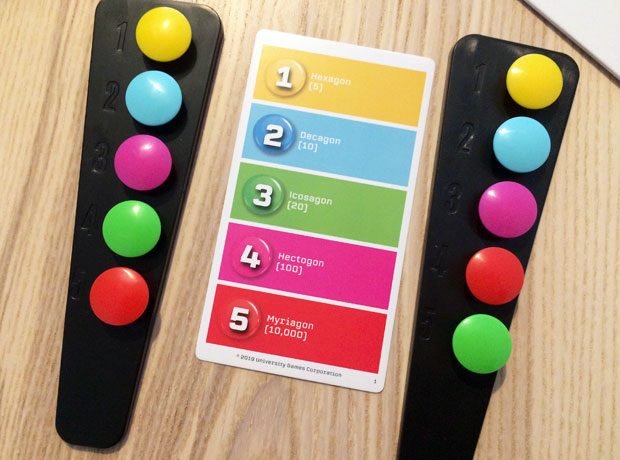 You arrange your colourful pegs in the order you believe is correct on your own peg board and then when everyone is done, you simply place your peg boards next to the card and turn it over to easily see how many points you have. You get one point per peg in the correct position and move this many steps on the playing board.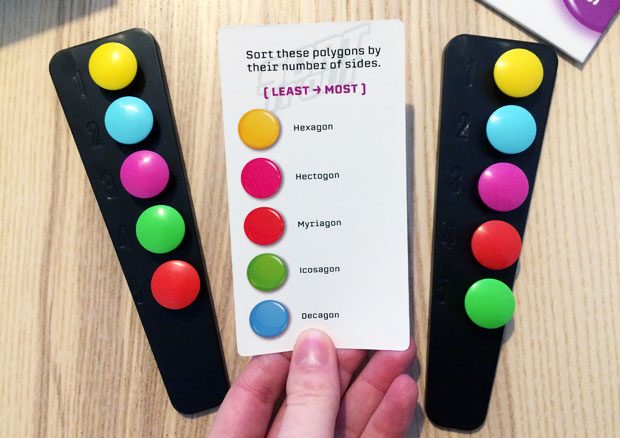 The Sort It Out Game from University Games should definitely be on the list of games to buy before Christmas!
Available from Argos and Amazon.co.uk, RRP 19.99.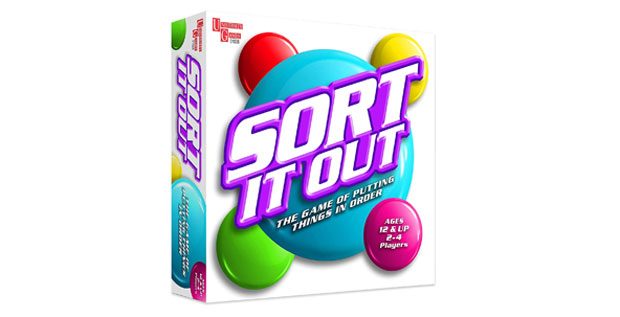 This game was sent to us for this review. As always, all my reviews are 100% honest and all thoughts and opinions are my own. Contains a sponsored link.