Soulthing Shake Time and Fibre Plus Review
|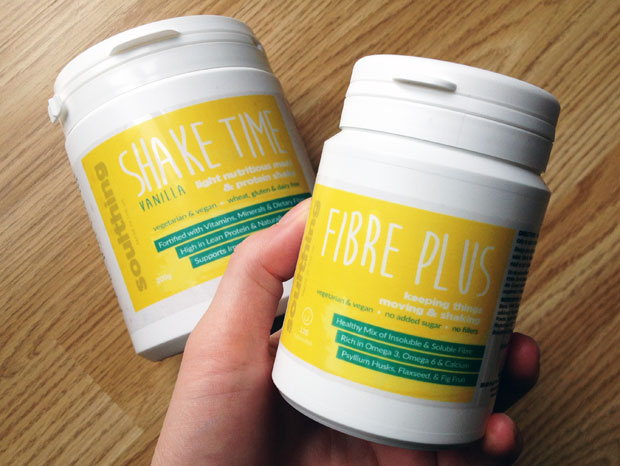 Soulthing Shake Time and Fibre Plus Review
Soulthing is a company that makes high quality UK made supplements for health, wellness, happiness and good nutrition to help support our health as we get on with our busy lives.
Soulthing recognise that we know we should eat well and exercise but there are only so many hours in each day and so many things to juggle and sometime we need a little help to get all the nutrients we need. There's no substitute for real food but there are helping hands to make up for vitamins and other nutrients that you might be lacking and that's where Soulthing products come in. No nasties. No junk. Just goodness.
Soulthing has a gorgeous website with a lovely range of products — all in matching, very stylish packaging. Their featured collections include Vitamins & Minerals, Vegan & Vegetarian and Protein Powders.
I've been trying two of their products — Shake Time and Fibre Plus.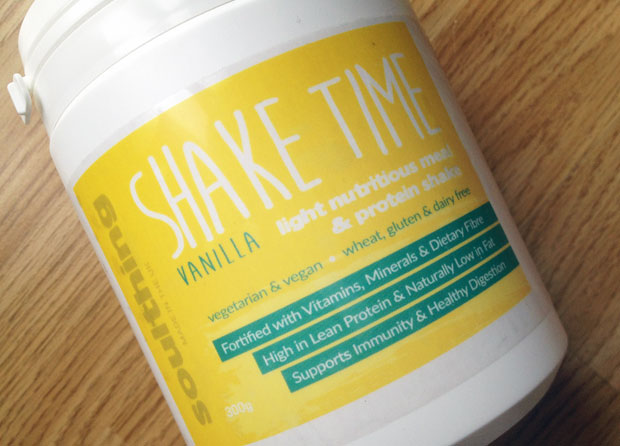 Shake Time is a dairy and gluten-free shake that can be used for meals or as a protein powder. It's a tasty vanilla flavoured powder that can be added to smoothies or made into a healthy snack by adding two scoops to the liquid of your choice — water, juice, any milk, etc.
It contains a wide range of high quality nutrients and is fortified with vitamins, minerals and dietary fibre from psyllium husks that support natural colon detox and healthy digestion. It's high in lean protein from bio-available and high quality plant protein and is naturally low in fat. It's a great way to easily support your immune system and a healthy digestion when used as a daily supplement. It's suitable for vegetarians and vegans and anybody who wishes to supplement their diet with nutrient-packed foods.
The powder is nice and fluffy and the vanilla actually tastes like real vanilla. The powder mixes into liquids easily and quickly. It's a great base flavour to use to add to since vanilla goes with pretty much everything. It could be mixed into any kind of smoothie and goes well with flavours like chocolate, peanut butter and any kind of fruit or berries.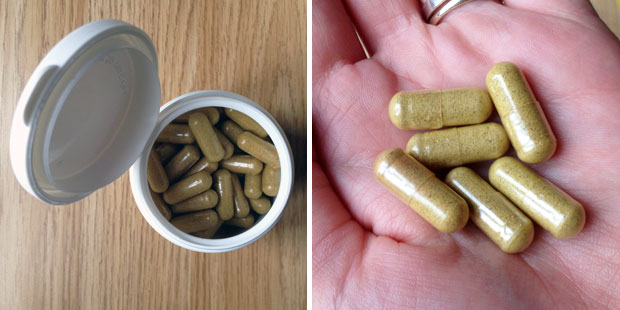 Fibre Plus are capsules filled with a multi-fibre blend containing essential dietary fibre — soluble and insoluble — from foods naturally high in fibre, including prunes, figs, flax seeds, rhubarb, herbs and psyllium husks and seeds. Most of us struggle to get enough fibre in our diet and many suffer from digestive problems because of this.
These capsules are an easy way to quickly up your fibre intake. Eating plenty of fibre is not just good for our digestion but since fibre takes longer to digest and absorb than other carbohydrates, it also helps us feel fuller for longer and therefor helps us have better appetite control too. It also helps manage our blood sugar levels and reduces our overall and our bad cholesterol levels. Eating enough fibre can also help prevent cancer and diabetes.
The capsules are dairy and gluten free and suitable for vegetarians and vegans. You can take 3-8 capsules per day or as required. Take the capsules with a minimum of 250ml water and ideally before an evening meal or split over two meals.
Most days, I do eat enough fibre because I love wholemeal products, fruit and vegetables but there are some days when I feel like I've not had enough healthy foods and then these come in handy and help me up my daily fibre intake really quickly and effortlessly.
I'm very happy with my Soulthing products! I really like that they have so many vegetarian and vegan products available since they can be hard to find in the world of protein and capsule supplements. Both these products cost £14.95 for 300g of Vanilla Shake and 130 capsules of Fibre Plus. See all the products and buy here.
I was sent these products for this review. As always, all my reviews are 100% honest and all thoughts and opinions are my own.