Sown & Grown Cereals Nuts & Seeds Multigrain Granola Review
|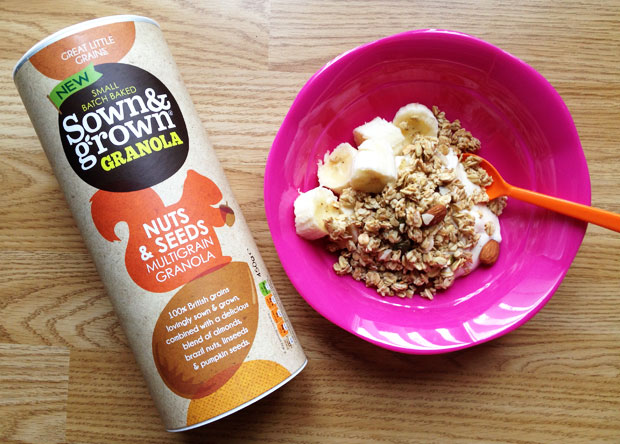 Sown & Grown Cereals Nuts & Seeds Multigrain Granola Review
Great Little Grains Sown & Grown Cereals is a new range of small batch baked muesli and granola cereals in six delicious flavours.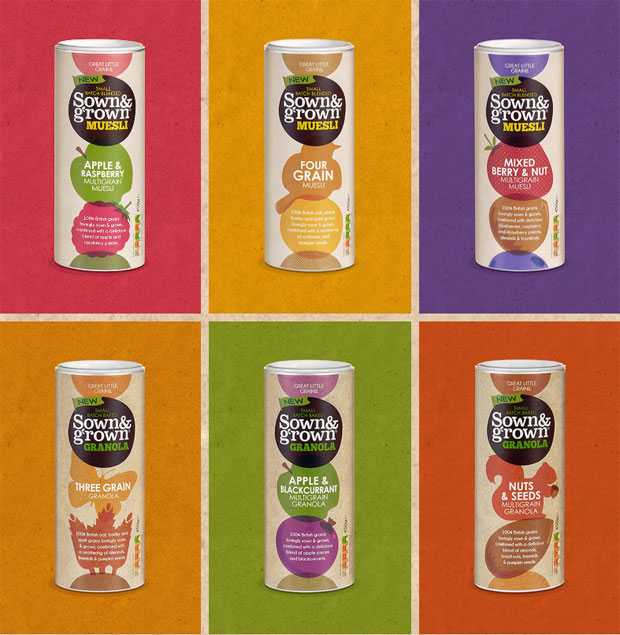 The flavours available are:
Apple & Blackcurrant Granola: A crunchy selection of oat and wheat flakes, pumpkin seeds, almonds and linseeds, lightly coated with honey for a touch of sweetness that are gently batch baked with apple and blackcurrants pieces then added.
Nuts & Seeds Granola: A moreish mix of delicately honey coated oat and wheat flakes packed with almonds, brazil nuts, pumpkin and linseeds.
Three Grain Granola:  A wholesome blend of barley, spelt and oats, finely coated with honey that are small batch baked and then almonds, linseeds and pumpkin seeds are then added.
Mixed Berry & Nut Muesli:  A rich assortment of Brazil nuts, almonds, hazelnuts, sultanas, blueberries, strawberries and raspberries pieces, blended with British Oats, Wheat, Barley, Spelt and Rye.
Four Grain Muesli: A tempting combination of oats, wheat, barley, spelt gently blended with sunflower and pumpkin seeds.
Apple & Raspberry Muesli: An uplifting and nourishing fruit-filled blend of raspberry and apple pieces, sultanas and pumpkin seeds gently blended with oats, wheat, barley, spelt, and rye.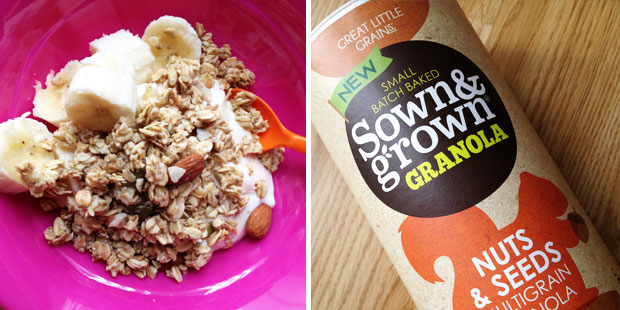 I'm a huge fan of granola and love crunchy nuts and seeds so I naturally went for the Nuts & Seeds Multigrain Granola option.
It's high in fibre, suitable for vegetarians, a good source of wholegrains and does not contain any added salt. The list of ingredients is nice and short and only contains words that we all know and no strange E-numbers.
All the different mueslis and granolas in this range are expertly crafted in the heart of the English countryside and made with 100% British grains. They come in gorgeous resealable tubes to lock in the freshness.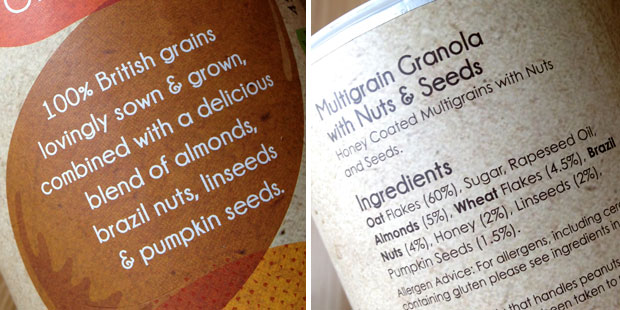 I enjoy my granola with yoghurt (Greek, natural or set) and some fresh fruit and it's absolutely delicious! The crunch is perfect and the sweetness is just right.
Great Little Grains Sown & Grown Cereals are exclusively available from Sainsbury's. They cost £3.95 for a 450g tub but at the time of writing they are on offer for just £3.00.
I was sent this product for this review. As always, all my reviews are 100% honest and all thoughts and opinions are my own.