Squiz Reusable Pouches Review
|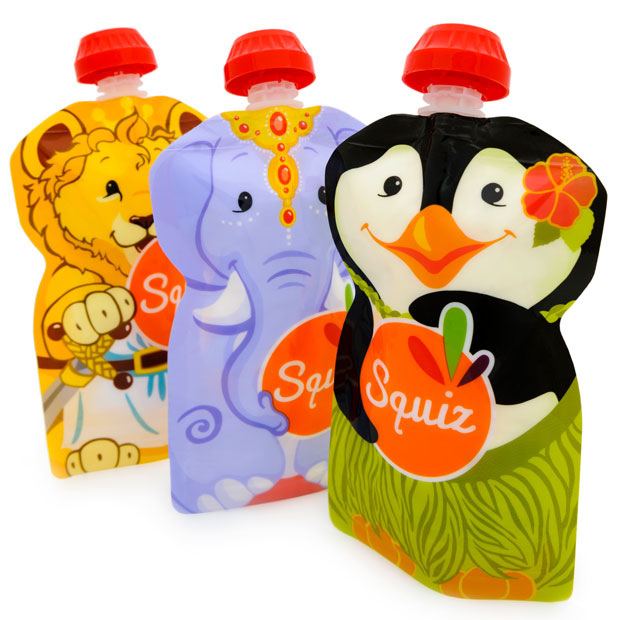 Squiz Reusable Pouches Review
Squiz pouches are European-made (Switzerland more specifically) reusable baby food pouches made from all-European materials which offer a guaranteed safe, high quality product that is free from BPA, PVC, phthalates and aluminium.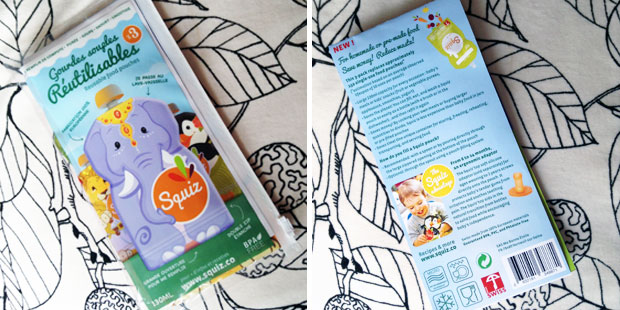 The idea came from Elizabeth, the founder of Squiz and also a midwife and a mother of five, when she could not find any couldn't find a completely European-made reusable food pouch in her home country of France. After doing some research, she decided to create her own and the result is Squiz. That was about a year ago and now Squiz is expanding its market to include the UK, Germany and the Netherlands, among others.
The pouches come in a package of three fun and bright designs and are delivered in a handy storage bag with ziploc closing and easy to read instructions. They cost £10.99 from Amazon.co.uk.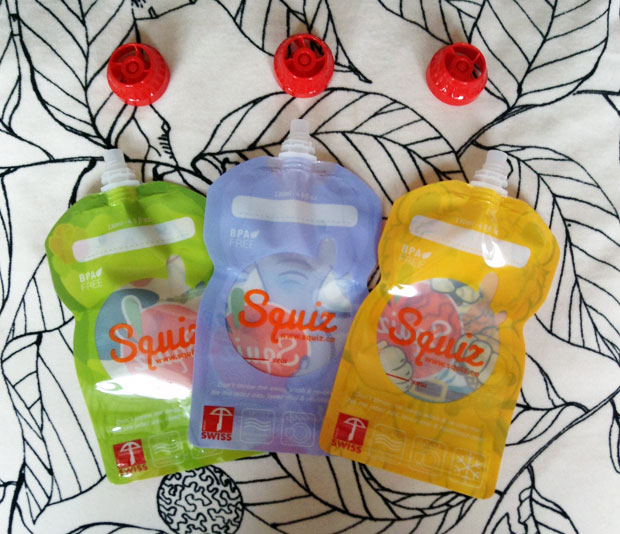 The Squiz pouches are really simple to use. You don't need any fancy filling equipment (but if you have it already, these pouches are compatible) — you simply fill the pouches from the bottom (up to 130ml) and seal with the very strong anti-leak double-zip. Then you're ready to go! The pouches are easily washed due to the large opening at the bottom and with the help of a normal bottle brush and can reused up to 50 times. They can be washed in the dishwasher but washing by hand will make them last longer. If you want to pre-fill the pouches, you can store them in the fridge for 2-3 days or in the freezer until you need them. To heat the pouch, place it in a bowl of warm water.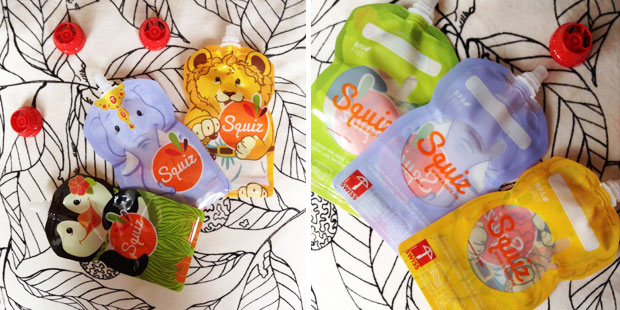 The pouches are a great way to save money and reduce waste when weaning and also to make healthy eating easier and less messy with older children. My daughter loves Greek-style yogurt but it's very messy when she tries to eat it with a spoon… Now we put some in Squiz pouches instead and that's so much easier. Sometimes I mix in a bit of puréed fruit, too.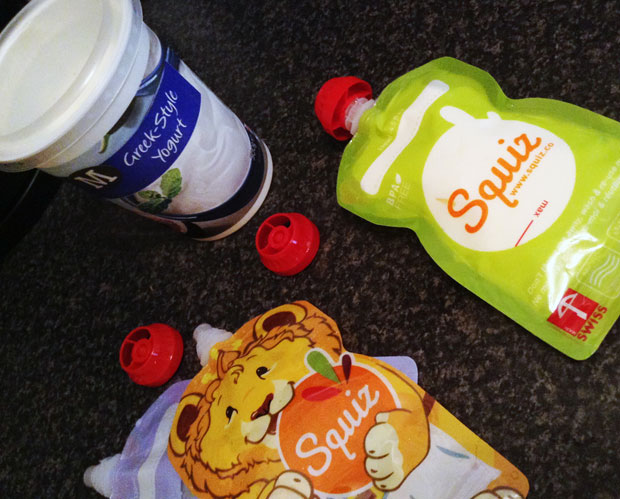 My daughter loves the fun prints and the independence and I love how practical the pouches are. I love that they are clear on one side so that you can see how much you've filled them already and that aspect is great for cleaning too. The only thing that is a bit difficult is to dry the pouches completely after washing them. Other than that, they are completely brilliant! We've used ours for a month now and they still look brand new and we've not had any leaks.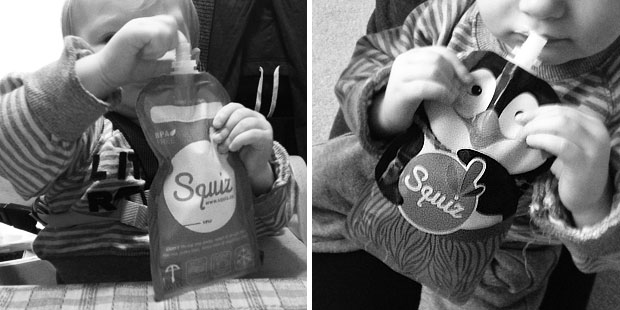 Check out the video below to see Squiz pouches in use and find out more at Squiz.co and on their English Facebook page.
We were sent these pouches for this review. As always, all my reviews are 100% honest and all thoughts and opinions are my own.