Staudt Therapy Cuffs for Neck and Back Pain Review
|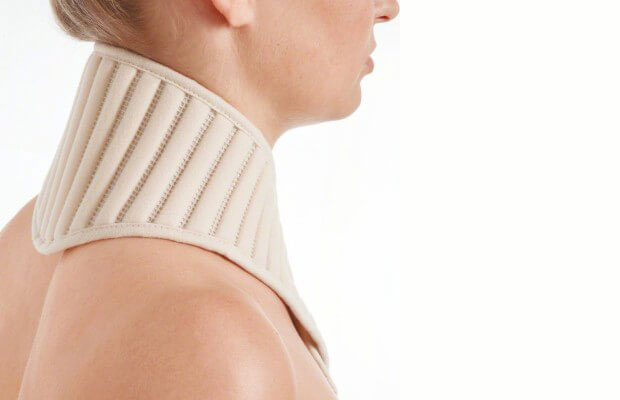 Staudt Therapy Cuffs for Neck and Back Pain Review
Staudt Therapy Cuffs are part of a product range that help treat neck and back pain. When we sleep at night, our bodies tend to cool down and this can cause muscle tension all over the body. You can solve this problem by using these therapy cuffs.
They have a special, ribbed structure and a net-like surface that causes an interplay of pressure and relief. The cuffs micro massage your skin and improves blood circulation. The material is designed to reflect body heat and to heal through warmth without causing any heat accumulations. This a natural way to treat and prevent tension and muscle pains.
There are three cuffs to choose from from SomniShop — Neck Support, Cervical Shoulder Bandage and Neck Sleeve. I've had a closer look at the last two.
The Neck Sleeve works against neck and shoulder pain and can also help relieve tension headaches as the tension that causes headaches is often found in the neck and shoulders.
The Cervical Shoulder Bandage covers a large are of the back and shoulders to help relieve pains in the upper back.
The combination of body warmth and a gentle massage is a great idea and can really help people who have problems with pains, especially ones that are caused overnight. The material lets air and moisture get through to keep your skin warm and dry and avoid any sweating.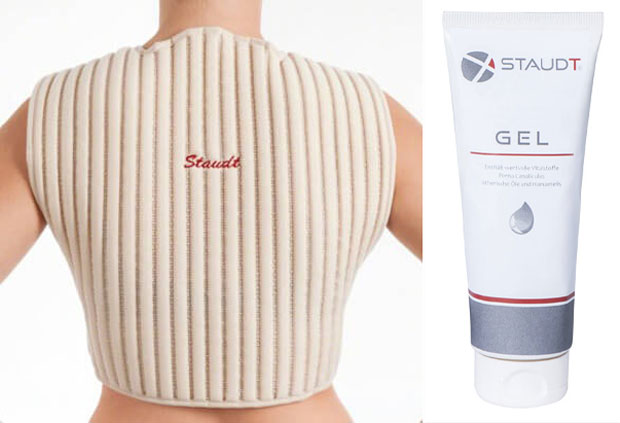 We've had such a crazy heatwave here in the UK that I've not been able to test these out as much as I wanted because it's simply been too warm to wear anything other than underwear at night. It's finally cooled down now and the therapy cuffs are comfortable to wear. You can wear them during the day too if you wish and I find that the CS Bandage helps with posture too.
Some nights, I move a lot so the cuffs move too but I know that many people sleep much more still than I do and then that would not be a problem!
There's also a gel that you can use to help tension and joint pains. It helps cool the body part you apply it too whilst at the same time stimulating the skin's circulation and alleviating muscle pains. It's made from high quality plant-based ingredients and valuable vital substances of the green-lipped mussel to provide important nutrients. This is interesting but makes the cream unsuitable for vegans and some vegetarians including myself so I have not used it. It smells nice though and is designed not to leave any residue on your skin as it's absorbed quickly.
Buy yours via SomniShop or Amazon.co.uk.
I was sent these products for this review. As always, all my reviews are 100% honest and all thoughts and opinions are my own.