Staying Hydrated with our esLife Fruit Water Bottles
|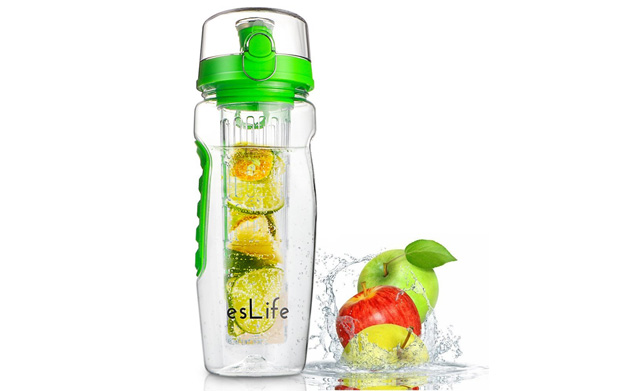 Staying Hydrated with our esLife Fruit Water Bottles
Both my husband and I are trying very hard to drink more water to stay hydrated. We're both quite bad at remembering to drink water throughout the day so now we have a large esLife Fruit Water Bottle each to help us remember to drink more water.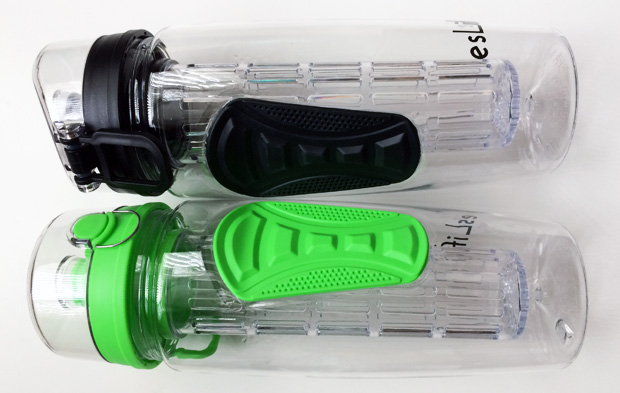 The bottles have a capacity of just over 900ml which is great! We try to drink at least two bottles throughout the day and then have a few glasses of water in the evening too.
The esLife fruit infuser water bottles are made of toxin-free, shatter-resistant and impact-resistant Tritan copolyester without harmful chemicals such as BPA which is great. I do prefer using stainless steel bottles but not for flavoured drinks which is when these bottles come in handy. You can fill them with squash like we do a lot or flavour your water with fresh fruit by using the infuser that comes with your bottle. This is really easy to remove if you wish to not use it.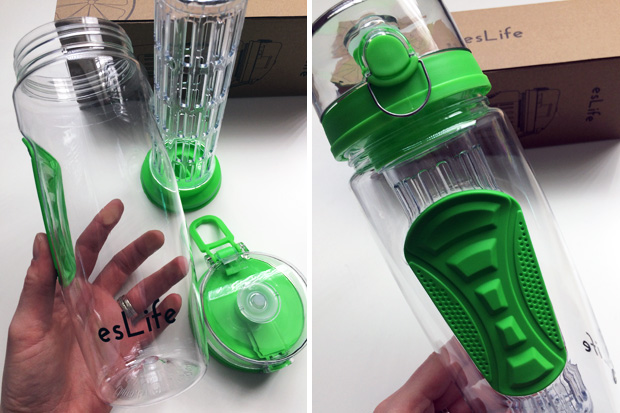 My favourite aspect of the bottle is the flip-top lid that is so easy to open one-handed! It's also got a locking mechanism design which makes this water bottle leak-proof.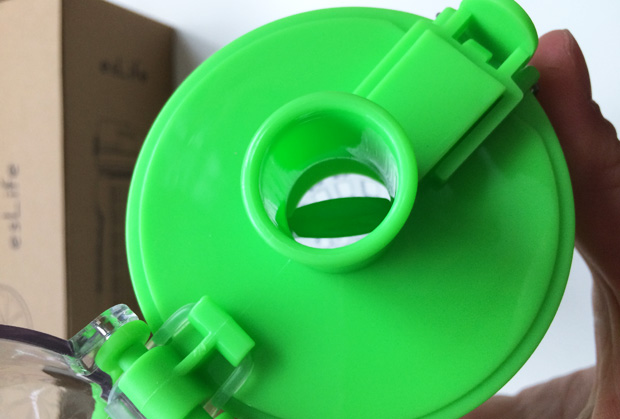 I also like the large opening which provides a good flow and lets you sip your drink easily. We've been drinking loads more water since getting these so they're really helping us stay hydrated.
Samples provided for this review. As always, all my reviews are 100% honest and all thoughts and opinions are my own.