Stuffel Toy Storage Bags Review & Demonstration – Large & Mini
|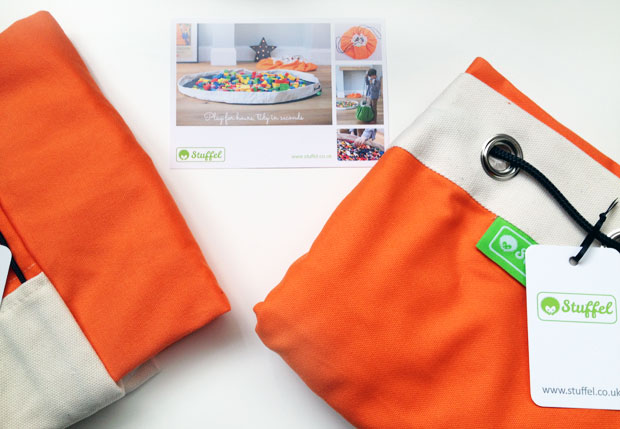 Stuffel Toy Storage Bags Review & Demonstration – Large & Mini
My children absolutely love playing with Duplo and always get all the hundreds of pieces out at the same time. They do this with most types of toys actually and I spend quite a lot of time each day picking toys up off the floor. I do get the kids to help out but if I don't do it too, they'll be there all day and most likely get sidetracked.
This is why I was so excited when I came across Stuffel bags. Stuffel bags open up into large playmats and have a wide stand up rim to help keep small pieces contained. This allows the children to play and have fun for hours but then you can tidy it all up in seconds to put the toys away. You just pull the sturdy drawstring and the bag closes up into a neat storage pouch for your toys. This is so convenient and perfect for toys like Lego, Duplo or Playmobil. Anything you have a lot of, really!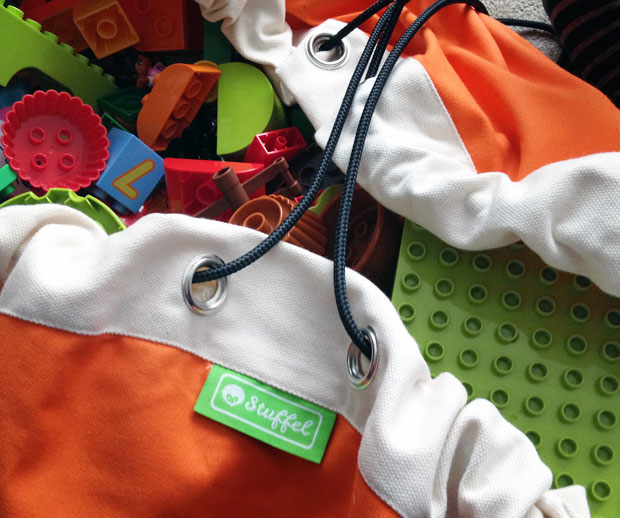 Of course, some toys usually end up outside the playmat anyway but it's a small percentage compared to pouring all the toys or pieces out of a box onto the floor. I can deal with putting a few pieces back in and the kids are quite good at helping when it's not an overwhelming amount.
This way of tidying up saves so much time and the Stuffel bags look amazing too. They're available in eight lovely colours and two sizes — Large and Mini.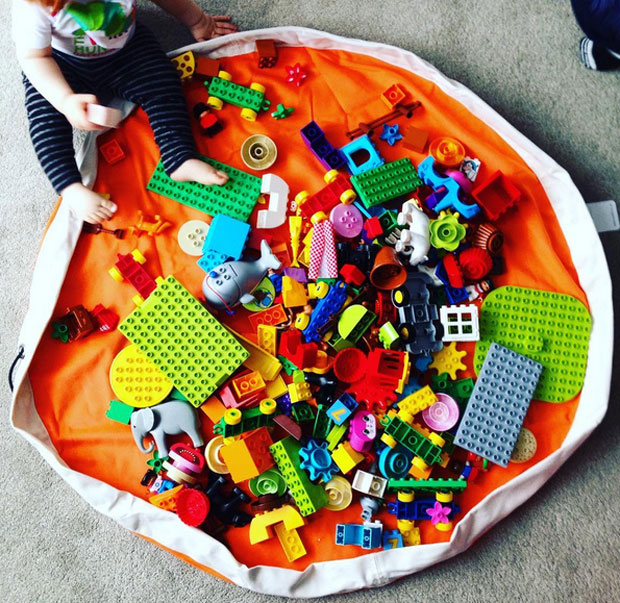 The Large one is the original Stuffel and is great for holding a large number of small toys. The play area is 120cm large which is big enough for several children to play on. We use this one for our special Duplo pieces. I keep all the animals, house parts, people, etc. in our large Stuffel. The regular bricks are stored in a different container because we have so much — some people would say too much — Duplo. The whole family is a bit Lego obsessed.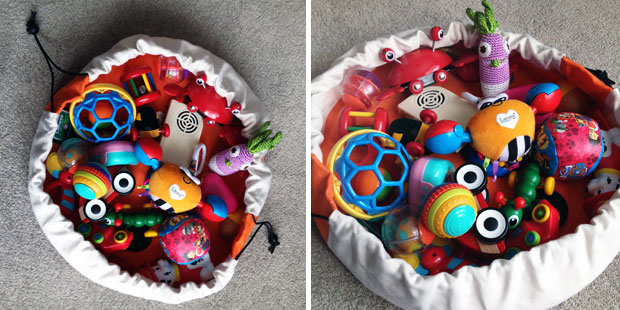 The Mini is the newest addition and is very practical indeed. It's got a 40cm play area once open and holds quite many toys. It's got tall sides too, to help keep the toys in place. This one is great for taking with you when out and about when going to the park or travelling, for example.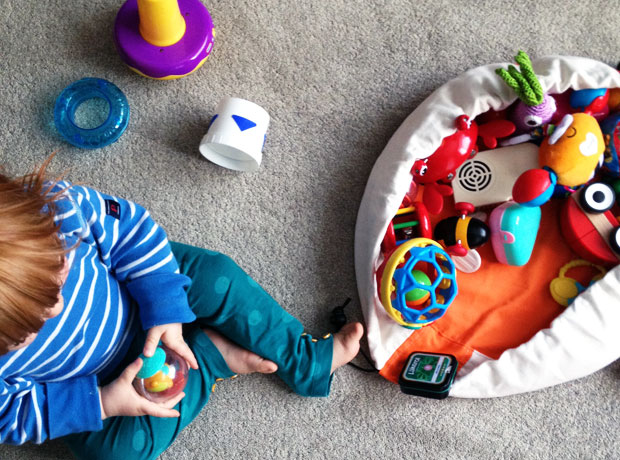 We use this to store the baby toys that are all safe for my youngest to play with on her own. We use it in the living room and also often take it out in the garden. It's so much faster to just grab the Mini Stuffel than trying to gather some toys and carry her outside whilst usually maneuvering the playpen too.
We store the Stuffels together. I put the Large one in a knitted basket and put the Mini on top and this looks quite cute! When we move house, I'll make sure we have some strong hooks to hang them on instead though.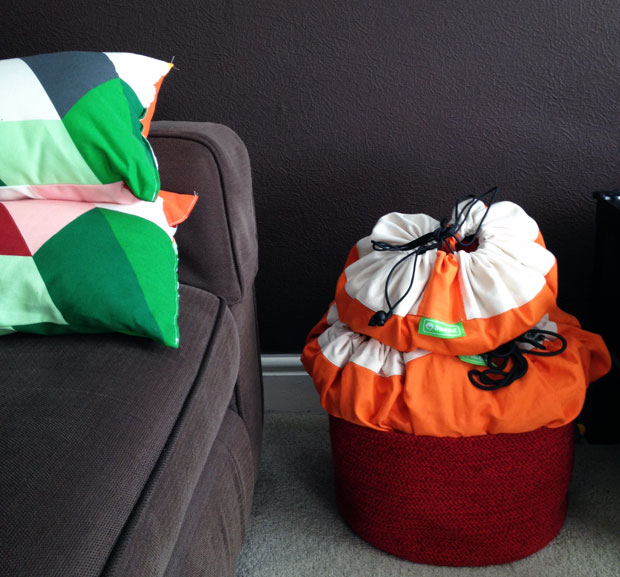 Each Stuffel is lovingly handmade here in the UK, in the heart of Staffordshire. The fabric is durable 100% cotton canvas which can be washed in the washing machine which very useful. The fabric feels really thick and strong and I'm sure it will last a very long time. The drawstrings are really nice quality too.
Of course, young children should be taught about the dangers posed by cords, and should never be left unsupervised — just like you teach them to not put toys in their mouths. I tie the drawstring into a bow that my youngest can't open to keep it secure and the kids are never without me or their dad.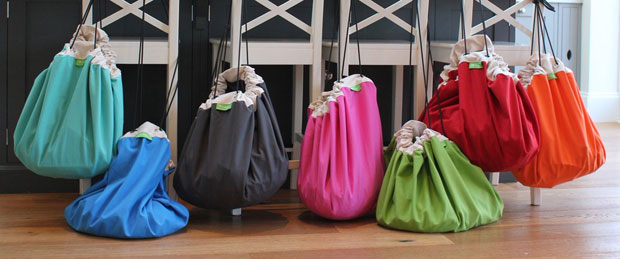 We have the colour Fox in both sizes as I'm a bit obsessed with the colour orange. The different colours are all beautiful! There are lots of bright and fun ones and then a stylish dark grey and dark navy blue too if you prefer more muted tones.
I really want to get a couple of more Stuffel Minis for other toys around the house. We've just got a bunch of Playmobil and have some toy foods that need better storage solutions too. I've got my eye on the red Ladybird one and the pink Flamingo one. I love bright colours!
We're so happy with our Stuffel bags — they're so practical, save lots of time every single day, are fun to use and look very stylish too.
You can buy yours from the Stuffel website. The Large costs £29 and the Mini £19. Which colour would you go for?
Check out my demonstration video below to see the Stuffels in action:
We were sent these two Stuffels for this review. As always, all my reviews are 100% honest and all thoughts and opinions are my own.