Best Wardrobe Designs of 2019
|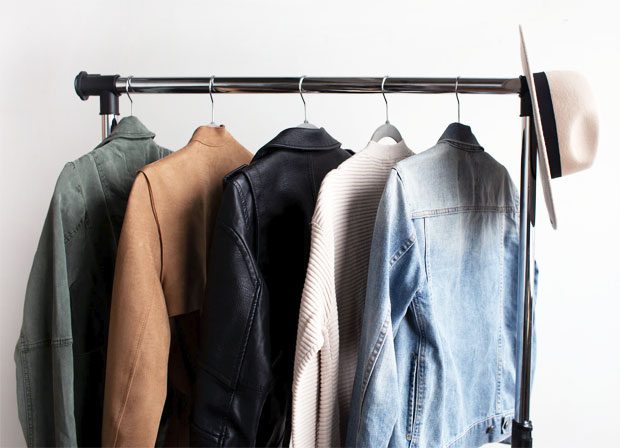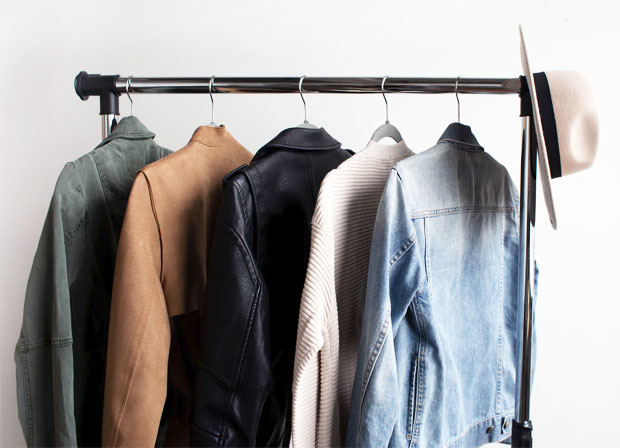 Best Wardrobe Designs of 2019
Traditional wardrobe or armoire designs have come a long way. The modern wardrobe designs concentrate a lot on the best utilization of space and also implementing fashionable modern designs. The primary use of a wardrobe is to store clothes and other essential items. Modern wardrobes have evolved a lot with hanging spaces, sliding shelves, and drawers.
The closet gained its current form in this century, with hanging cupboards present on each side. It also has drawers and presses in the upper central position. Traditionally, a wardrobe was made of mahogany, but with the rarity and the expensive nature of these trees, modern wardrobes are made with other cheaper but durable woods and ply. The advanced modular wardrobes can offer more space and utility and can be customized according to your needs.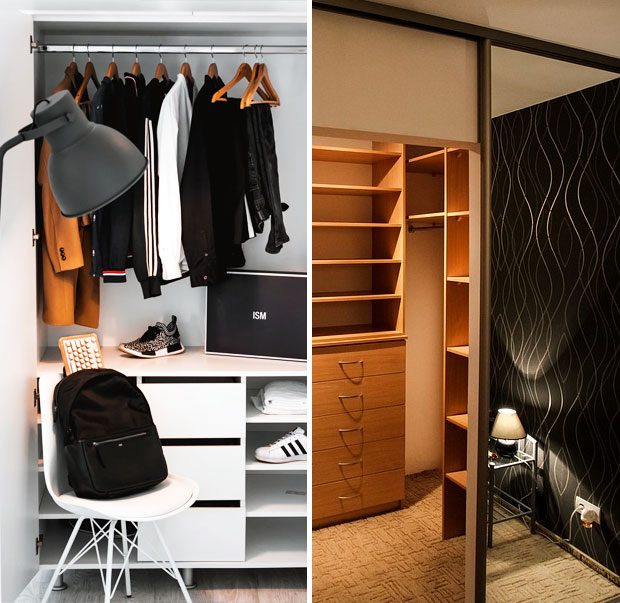 Wardrobe designs
Here are some popular wardrobe designs :
Wardrobes with built-in mirror – These wardrobe designs utilize the blank front space by adding in mirrors for more space optimization. This removes your hassle to use any other area in your room for dressing mirrors. This design even makes your room look classy and is very useful, especially if you have a medium to small room. Nevertheless, it looks great in big rooms also.
Wardrobes with sliding doors – Unlike the traditional wardrobes, which open out words, this type of wardrobe uses sliding doors that can also be modified to multiple doors. This design also helps in utilizing very little space by giving the maximum utilization of your total wardrobe area. A modular wardrobe design makes your room look classy and trendy while giving you better optimization of space. Moreover, wardrobes with sliding doors are easier to access with much less hassle. This type of design will especially help in smaller bedrooms.
Built-in wardrobes having open sides – Built-in wardrobes differ from other closets since it is possible to create them anywhere in a room. This type of design contains open sides that can help the most in dividing the space into large and spacious rooms. It also helps in creating storage space, thus benefiting two aspects at one time. This type of wardrobe is best in large rooms as it can help in utilizing the area in the most optimizes away plus giving it a very urban look. You can also customize them based on your requirements.
L- Shaped Wardrobe – The most challenging space to utilize in a room in the corner. You can place furniture all across the room in the most optimized position, but it is challenging to use the edges, although the L-shaped wardrobe can quickly fix that problem. This type of modular wardrobe design is also called corner wardrobes as they are in the corners of the room. You can go with a classy wood design or choose a modern high gloss and mirror design. Either way, this wardrobe design is gives a trendy look to your room and also provides ample storage space.
Walk–in Wardrobe – You must have seen this wardrobe design in many movies. It is one of the dream wardrobes that every homeowner would want. It is a highly organized and well-designed space which helps you to store everything from your clothes, shoes and all your other necessary stuff. To build a walk-in closet, you need a lot of space. Large homes can utilize or create space for this kind of wardrobe, but you can also use your spare room to create a walk-in wardrobe. There are various beautiful wardrobe designs and style statements which you can utilize in your wardrobe design.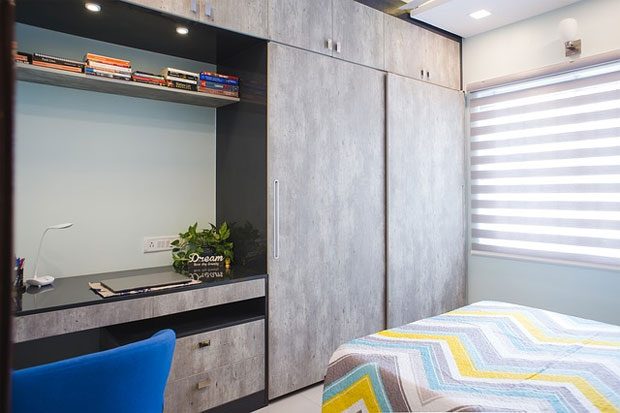 Factors in choosing wardrobe
There are a few factors which help in choosing the best wardrobe designs for your house:
Understanding the requirements – The lifestyle requirements and space availability directly influences the layout of a wardrobe. Some people require more drawers, while others require more hanging space. Understanding the needs is necessary to design a wardrobe so that space is not wasted for unnecessary design. This will help you to get better utilization of your available space. If you have a small capsule wardrobe, you need less space and if you collect gowns, you'll need more!
Choosing the right material – The cost required to make a wardrobe is very much affected by choice of materials to make it. Plywood, steel, and laminate are the most common and more affordable choices; while wood is the costlier one. Another costing factor is what finishing you want on the outside of the wardrobe. It can be matte, high gloss, acrylic, or glass, although the main factor in deciding the materials should be the durability through the seasons. You can design the outside of your wardrobe as fancy you want, but to make the product long-lasting, you should use durable materials inside and out.
Accessorize – Wardrobe accessories will help you to organize better and also help you in utilizing the spaces properly. Choosing the right accessories is very important to use the wardrobe space wisely.
Wardrobes are essential furniture in our room to store our clothes and belongings. You can choose the best suitable design to give your room uplift in design and practicality.
Guest Article.