PackMate Storeasy Christmas Storage Solutions Review
|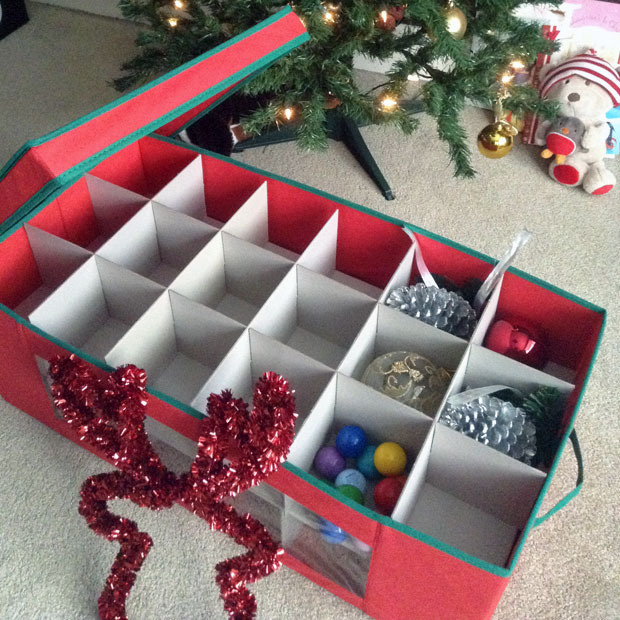 PackMate Storeasy Christmas Storage Solutions Review
I wish to be organised in all areas of life but it's easier said than done and I am always looking for products and tips that will help me! PackMate has created a range of products to help you organise your Christmas decorations. The PackMate Storeasy Christmas Storage range include a Christmas Bauble Ornament Storage Box, a Christmas Light Storage Reel Set and a Wrapping Paper Storage Case. Here's what I think of these items. 
PackMate Storeasy Christmas Bauble Ornament Storage Box – £12.99 from Amazon

This is a very big box with 54 pockets for baubles and ornaments. Even though it's made of fabric, the box is rigid due to the compartments on the inside. It arrived folded flat and was really easy to put together. The fact that it folds up is really good for when it's not in use.
I love the bright red colour and the green trim — so Christmassy!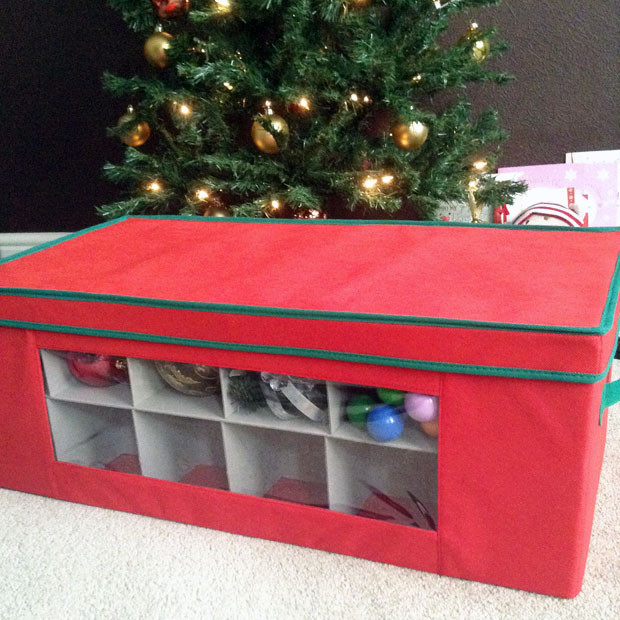 The compartments for ornaments are very big so they suit our big baubles and other bigger decorations really well. You could also fit Christmas toys, candles etc. in this box because there's plenty of space!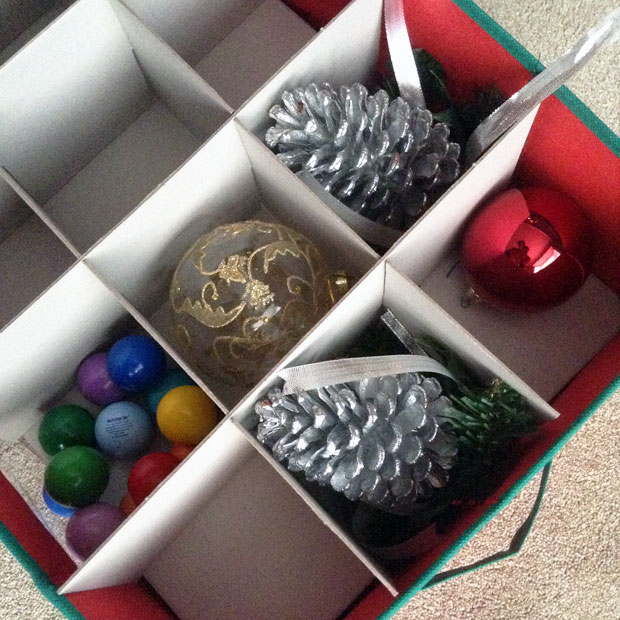 If you don't have loads of baubles you can choose to only use the small compartments in the bottom layer for baubles and have the top as one big compartment for a wreath and/or some rolls of wrapping paper.
I think the price of £12.99 is very reasonable for this box.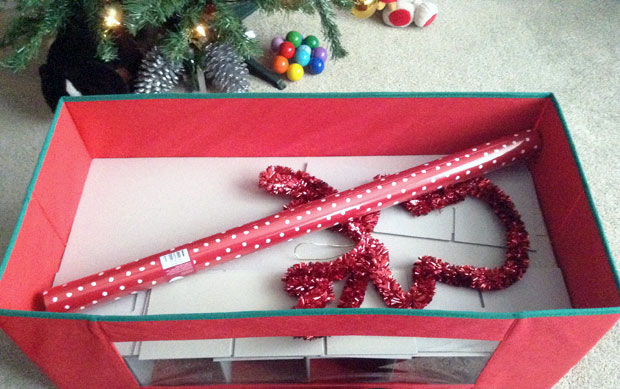 PackMate Storeasy Wrapping Paper Storage Case – £12.99 from Amazon

This is a big fabric tube for storing wrapping paper. It's longer than the standard British roll of wrapping paper and can fit loads of rolls! I could never fill it. I usually just have one roll of wrapping paper on the go but I do plan on stocking up in the January sales after Christmas so this case will come in handy then. Because it's so big you can fit other wrapping essentials in it too: tape, bows, ribbons… I like that it has a clear window on one end so that you can quickly see what you already have without having to get all your rolls out.
I wish it was a bit sturdier than it is. At £12.99 it is quite expensive and a bit too floppy for its price. The box above is so sturdy and I wish this was similar to keep the rolls from getting squashed in storage.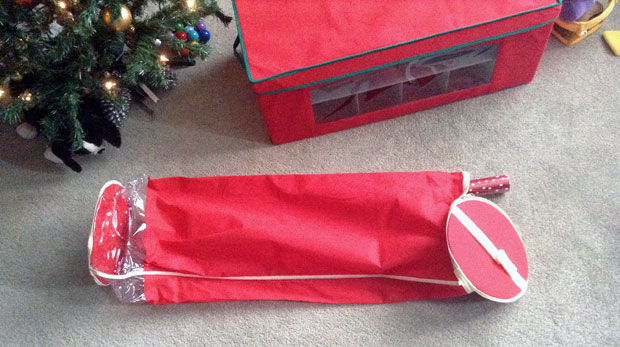 PackMate Storeasy Christmas Light Storage Reel Set – £14.99 from Amazon
This is a clever piece of equipment! I remember from my childhood how annoying it was to de-tangle the Christmas lights before we could decorate the tree. My mum usually did it and it took ages and she didn't think it was a fun task either!
This storage bag contains a reel that provides tangle free and dust free storage for two sets of Christmas lights.
We currently have a tree with built in lights but this will be perfect for when we take our window lights down and it will keep them nice and safe (and tangle free!) until next year! Ahh, I'm already looking forward to not having to de-tangle any lights next year!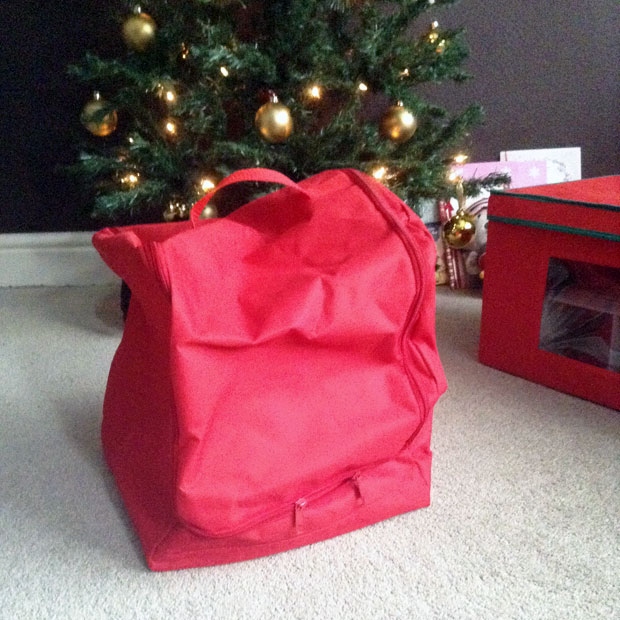 Overall:
I love that all the products are a beautiful bright red and all fold up flat when not in use.
I love the fabric but it's not the most practical material for storage in British homes. We keep our Christmas decorations in the loft and up there things need to be plastic or covered in plastic to not get moldy. It's sad but it's true! We will not be able to use these in our loft but hope to find room in the shed for them where mold is less likely.
I was sent these products for this review. As always, my reviews are 100% honest and all thoughts and opinions are my own.