How to Look Your Festive Best This Christmas
|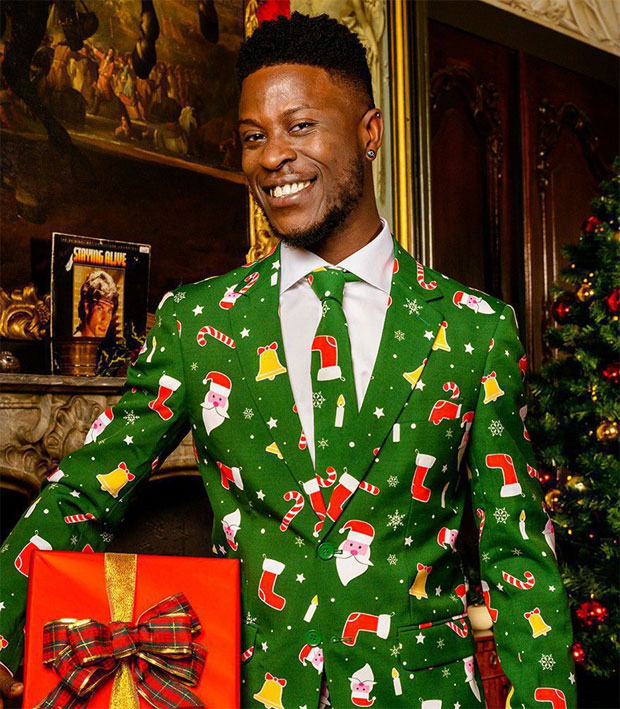 How to Look Your Festive Best This Christmas
I know October has only just started but some things require a bit of planning and this time of year always flies by with the dark and short evenings so it's probably time to at least start thinking about Christmas.
How we all celebrate can vary a lot from family to family. My own family's celebrations actually vary a lot every year as we sometimes celebrate with my side of the family and sometimes with my husband's side and our traditions are completely different.
One thing that's always fun to do at Christmas — and something I think most of us like to do, is to dress up in something special. Wearing something festive adds to the whole mood and makes the event extra celebratory!
Some people might go for the classic bright red when choosing Christmas outfits, some men simply dress up in their best shirt and some ladies choose something sparkly and wintery. Many men, women and children go for a silly Christmas jumper which can work but many are kind of tacky and I'm sure you agree.
If you're the kind of person who likes to go all out and be the centre of attention, I have some really special outfit suggestions for you in this post and they're all more Christmassy than a sparkly red dress or a crazy Christmas jumper…
OppoSuits specialises in fun suits for different occasions and especially have a large selection of Christmas suits for men, women and boys to look their festive best during this season.
These suits are not for the shy and reserved — they're most definitely for the life of the party and they show that you're fun but stylish too.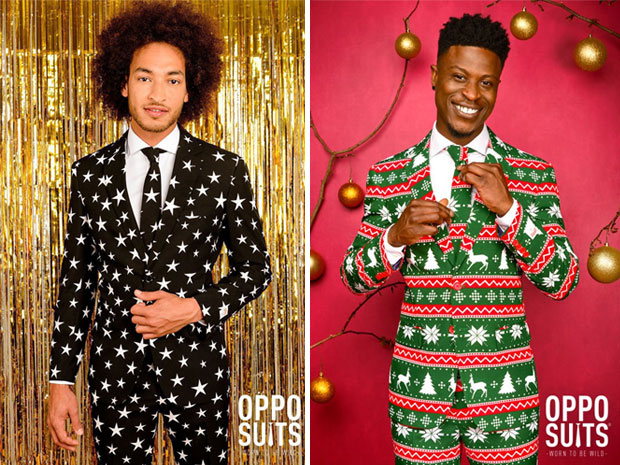 Leave those Christmas jumpers behind and get dressed up properly this Christmas. OppoSuits have 18 fun Christmas suits to choose from in different designs to suit different tastes. There's a black one with white stars for the more modest man and full on tartan for the more brave and plenty of Christmassy patterns in different colours too for men who love the classic Christmas jumper designs but also love to look their best in a fitted suit. All suits consist of a jacket, trousers and a matching tie, naturally. See all the men's Christmas suits here.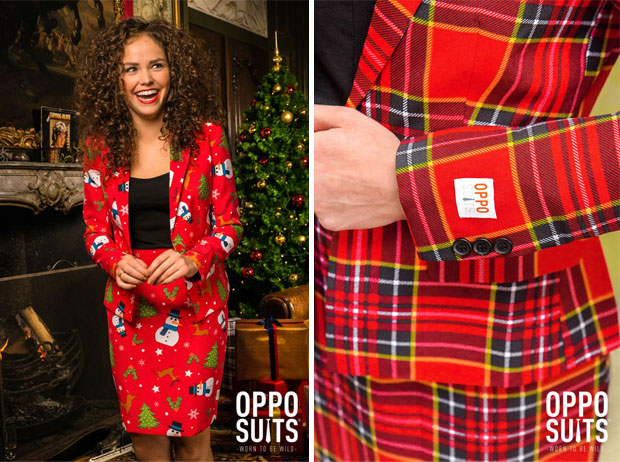 For ladies, there are five Christmas suits to choose from and they're all a pencil skirt and jacket set. They look flattering and fun and are perfect for the big day itself and any Christmas events in the run-up to Christmas. If my pregnant belly could fit into one, I'd love to celebrate Christmas wearing the Lumber Jackie suit that you can see above to the right. See all the women's Christmas suits here.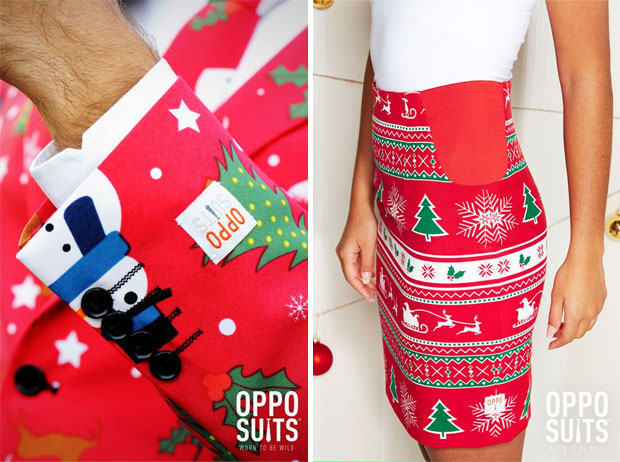 These suits provide a fun and easy way to look your festive best this Christmas! They look really well-made and I love the large range of products and styles on offer. The jackets and bottoms can of course be worn separately too for variation.
What will you be wearing this Christmas?
Collaborative Post.