Summer Infant My Fun Potty Review / Potty Training
|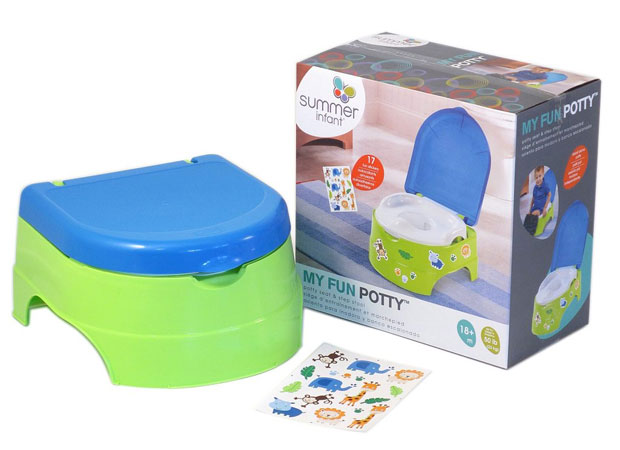 Summer Infant My Fun Potty Review / Potty Training
Until recently, we had the amazing Summer Infant My Size Potty (read my review here) in the living room. I absolutely love the miniature toilet design and it's a great height for my three-year-old but one thing that I missed was a lid to cover the potty. This is not needed in a bathroom environment but with my youngest, who is 14 months, being very into throwing balls and toys around, I was often concerned that something would end up in the potty. It's not always the case that I get to pour the pee out straight away every time so a lid is something I wanted on the downstairs potty to save my sanity and make sure no toys ended up drowning!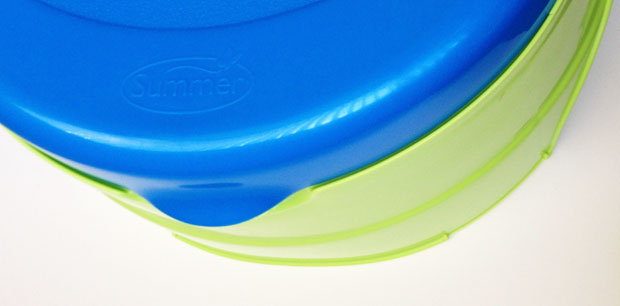 I've found it now — the potty that does it all! It's from the same brand as the adorable My Size Potty and it's called My Fun Potty. The Summer Infant My Fun Potty is a 3-stage potty training system that grows with your child. It's suitable from 18 months to 5 years.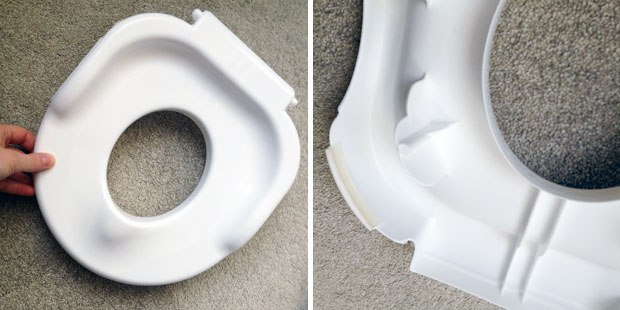 You first use it as a potty and then remove the seat to use as a toilet training seat on a standard size toilet. The rest of the potty can be used as a step stool to reach the bathroom sink and/or to get up onto the toilet. The potty also comes with a bunch of fun stickers that you can use as rewards during potty training.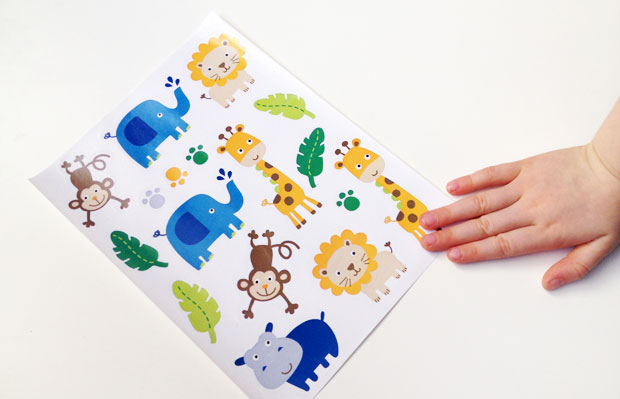 This cute and practical potty comes in Pink and Neutral (which is Blue/Green) and it's just what I've been looking for! It's really sturdy to sit on and the lid closes and opens easily so that my three-year-old can do it herself. It's strong enough to be stood on as a stepping stool and I love that we can use the seat on the toilet too.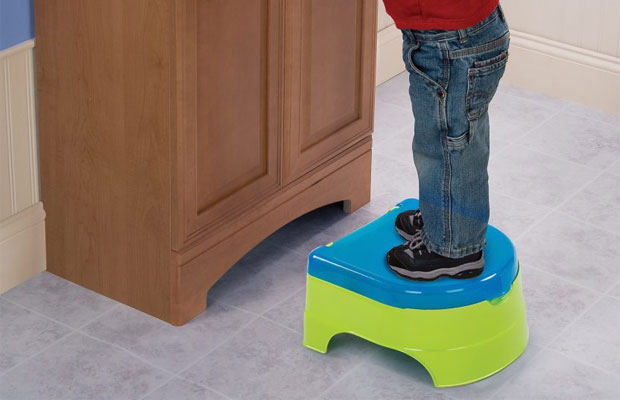 The seat's curved shape looks really comfortable which is of course important! The potty has rubber feet on the bottom for added safety on slippery floors.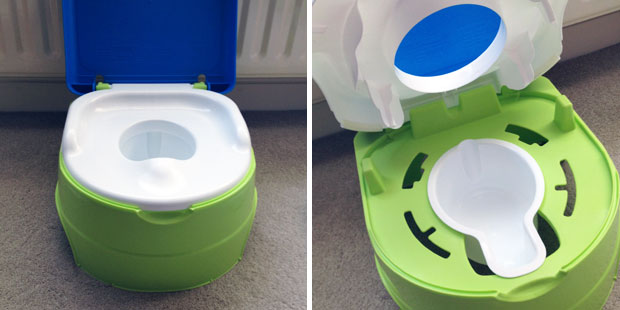 At first I thought that the bowl looked a bit small but it fits loads! It's just a different shape to other potties that I've seen which is actually better. The bowl is removable and thanks to its shape it's really easy to hold one handed — this is not something I would have done with any other potties that I've used. It's really easy to pour the wee out and to clean the bowl. The potty can easily be wiped down too.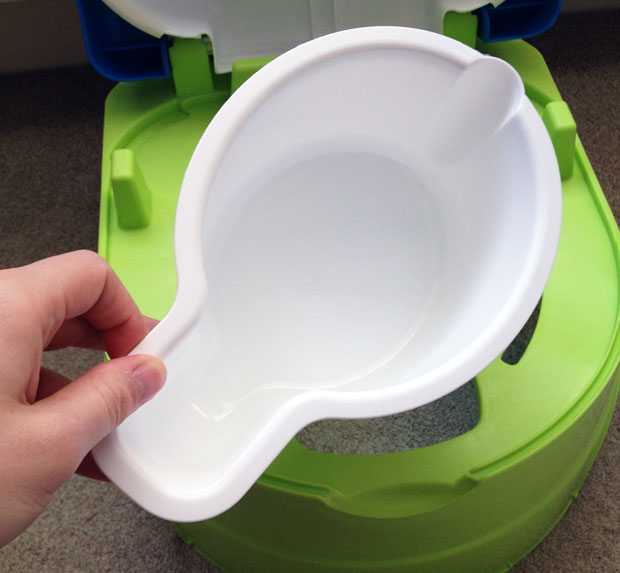 This is a great potty that ticks all the boxes and is very long lasting too which is something I look for in products. Amazingly, my youngest has listened to me and does not try to open the lid so I don't need to worry about anything ending up in the potty that's not supposed to. I highly recommend the Summer Infant My Fun Potty!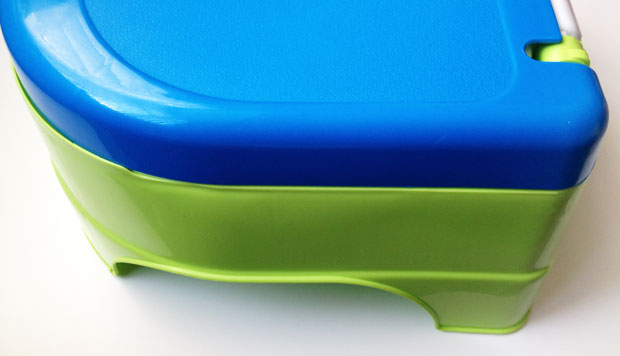 It's available from Amazon.co.uk or from the Summer Infant website. It only costs £14.99 which is a great price for such a useful and long-lasting product.
We were sent this item for this review. As always, all my reviews are 100% honest and all thoughts and opinions are my own.