Sunny Sail Universal Pushchair Shade with Side Protection Review
|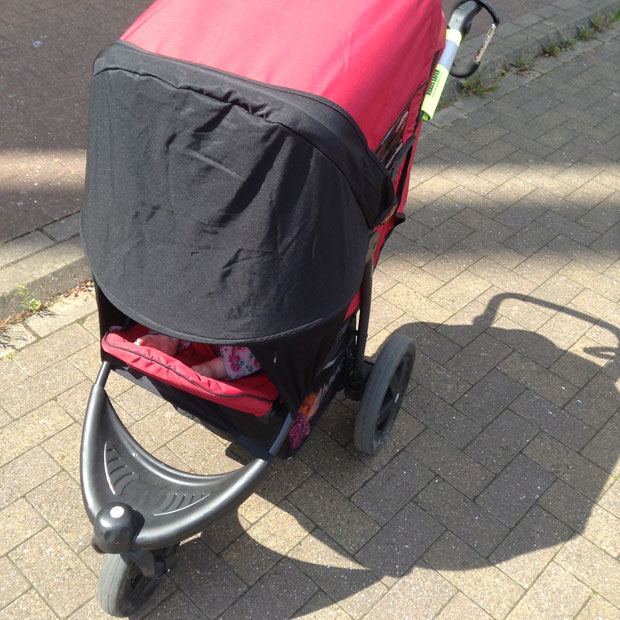 Sunny Sail Universal Pushchair Shade with Side Protection Review
This review was first published on the 17th of July 2014, but since it's nearly summer again, I thought it might be of interest again.
This summer has been hot and sunny so far and the hottest day of the year is coming up tomorrow when it will be up to 33 degrees Celsius in some places in the UK.
For me it's very important to protect my family from the strong sun. We are all very pale (porcelain sounds better!) and there's a bit of ginger hair in our family too so we are very sensitive to the sun and burn easily. I try to avoid going out in the midday sun but sometimes it's not possible and sometimes it's not convenient slathering on the SPF50 sun cream.
Here's where the Sunny Sail Universal Pushchair Shade with Side Protection comes in! It's a shade that you attach on your pushchair to protect your baby/child from the sun and the light. It's a universal fit and is easy to put on and take off quickly. It comes in a little storage pouch that you can keep in the pram basket or just hang on the handle. Most importantly, it protects my baby from the sun! It keeps her cool and makes it a bit darker for her too – she loves sleeping in the pushchair when this is on!
It's a great buy and offers more protection than some of the alternative products. I love that you don't have to move it around like you do with a pram umbrella. This is much more practical!
The only negative thing I can think of is that it attaches with Velcro and the pouch closes with Velcro. Velcro gets stuck to everything (especially my brand new tights…) and here it gets stuck to the shade itself and damages the fabric. It's pretty much impossible to put the shade in the pouch without it touching the Velcro. Other than that it's quite perfect!