Take the Water Wednesday Pledge and Up Your Water Intake Today
|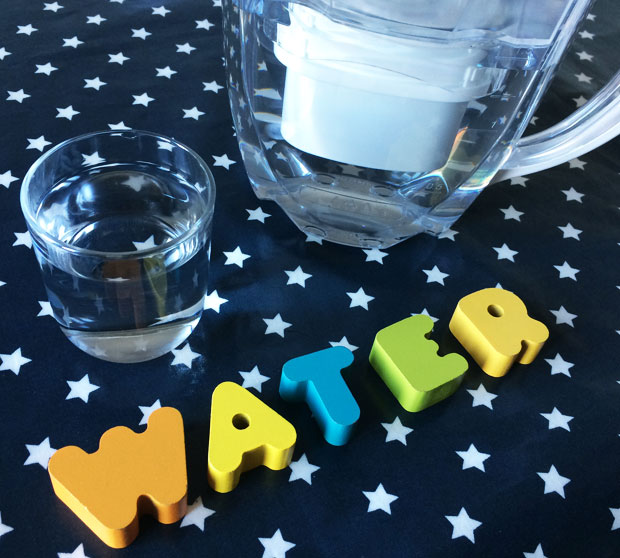 Take the Water Wednesday Pledge and Up Your Water Intake Today

Do you drink enough water? For most of us, the answer is probably no. We simply do not drink as much water as we need to feel our best and we should all try to do something about that.
Some days, I do really well with my water and on other days I find myself drinking nothing but tea and coffee until we have our evening meal which is far from ideal.
Water Wednesday is an initiative set by Aqua Optima aimed towards encouraging more people across the country to give up their caffeine fuelled beverages and sugar filled drinks in exchange for water every Wednesday. You can sign up to their Water Wednesday pledge here to stay motivated.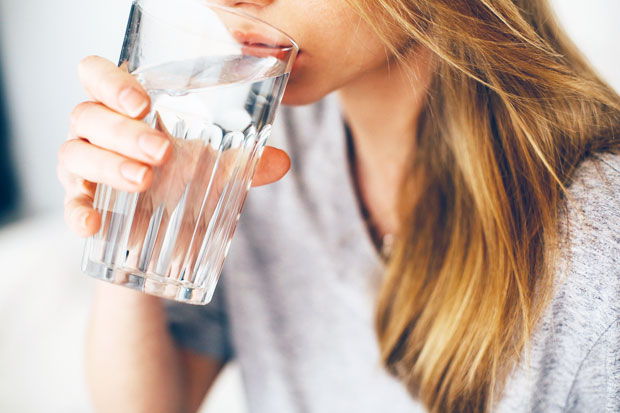 Once you've got into a good water drinking routine, you are much more likely to continue your new habits so it's a great way to get started and up your water intake. Why not ask friends, family members and collegues to do the same, starting with Wednesdays?
Drinking plenty of water is important and beneficial to so many functions of your body and drinking enough of it can quickly improve how you feel both mentally and physically.
How can you encourage yourself to drink more water? Think about why you're not drinking enough and start from there. Some people simply don't like water and might benefit from adding some fruit or cucumber to their water for flavour or using a water filter system like an Aqua Optima Filter Jug to remove impurities and chlorine that affect the flavour. For me, it's a lot about simply having water accessible and preferable chilled. If I have a glass of water in front of me, I will drink it. If it's not there, I don't really think about getting any water until I feel thirsty.
What I need to do is to keep water available throughout the day so that I keep drinking it before the feeling of thirst starts because once you feel thirsty, you're already dehydrated.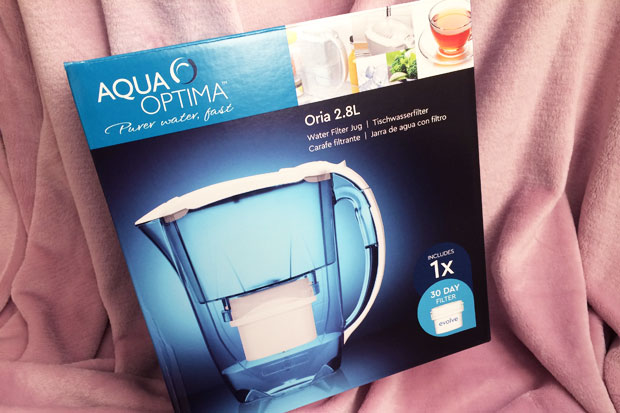 My mum and little sister both like to filter their water and they use filter jugs for this. Aqua Optima sent me one to try for Water Wednesday and it's really simple to use. I have the Oria Water Filter Jug which has a 2.8 litre capacity (1.4 litre filtered capacity). It's got a stylish, slimline design that allows it to be stored conveniently in the fridge door, if like me, you like your water fridge cold.
The easy-fill lid is one of my favourite aspects as its clever design means you don't even have to take the lid off making it even easier to keep the jug topped up and yourself hydrated.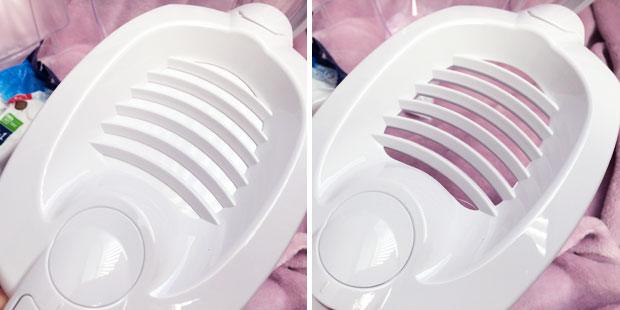 The jug we have came with an Evolve Replacement Filter that is a superior water filter with Aqua Optima's unique patented 5-step fast flow filtration system to reduce high levels of limescale, chlorine, heavy metals, pesticides, herbicides and lead for purer, better tasting water for the whole family.
The filter is easy to prepare for use and once done, the water filters in seconds ready to be drunk. A filter lasts on average for about four weeks of typical use or to filter 100 litres. After that, the filter should be changed for best performance.
Unfortunately, the filters are currently not recyclable but obviously using one filter per month or so is much better for the environment than buying lots of bottled water if the taste and impurities of tap water are the reasons you're not drinking it.
It's Wednesday today so the perfect time to take the Water Wednesday pledge and make a conscious effort to drink more water. Of course you can start any day that suits you. I'm going to drink more water — who's with me?
Collaborative Post.