teapigs everyday brew Challenge & Review
|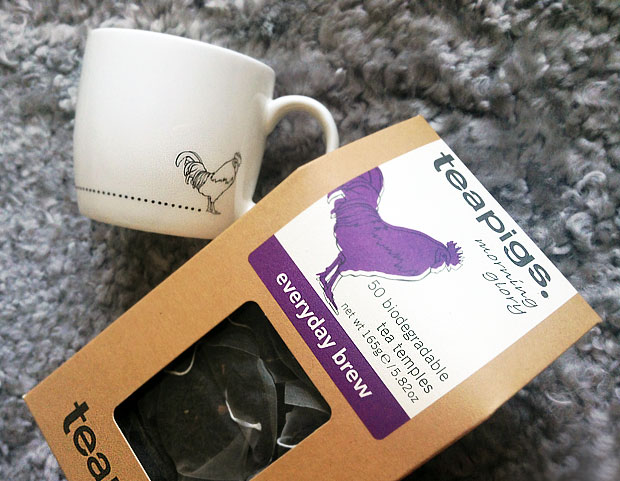 teapigs everyday brew Challenge & Review
A few weeks ago, I was challenged by teapigs to swap my regular tea bag for teapigs everyday brew for 14 days. The 14 days have passed and here is my experience of doing the challenge and my review.
About the tea: This is teapigs' signature blend — it's a classic black tea, the kind the British nation loves. The blend is created by mixing three top quality whole leaf black teas (Assam, Ceylon and Rwandan) that together give a perfectly balanced, delicious cup of tea.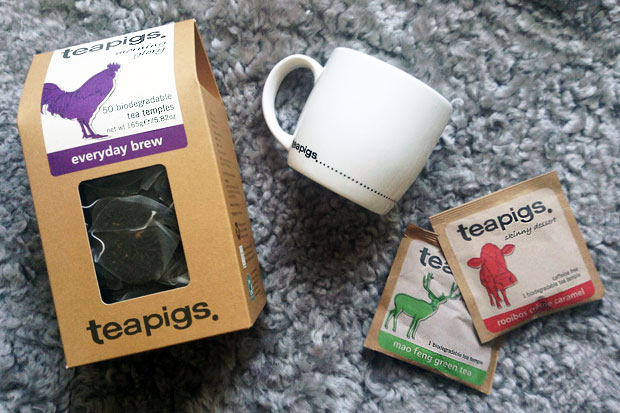 The difference between this tea and most regular breakfast style teas is that it's made with whole leaves and therefore tastes much better. It's difficult to even compare a tea like this to regular bags of tea — teapigs is a different level of tea completely; it's proper tea just more conveniently packaged and with no risk of leaves escaping into your cup.
I love proper tea and drinking teapigs everyday brew reminded me of the tea drinking of my teenage years. My friends and I would buy different types of loose teas from tea shops and enjoy together after school. The tea from teapigs tastes just as luxurious and real but is much easier and quicker to make (and no bits!). It's a perfect way to treat yourself in everyday life.
The taste is strong and well balanced and there's no bitterness — every cup of tea I made was perfect and yummy. The bags are biodegradable and are temple shaped to let the leaves move around as freely as possible for great flavour.
It's more expensive than regular tea bags but it's not really comparable since proper tea is a very different product, at least to me. With the higher price tag you also get what you pay for which is a fine, high quality real tea that creates small moments of luxury throughout your day. Worth it? Yes! Especially for that first cup in the morning that means the most to me.
You can buy teapigs teas from the teapigs website, from Waitrose and from Tesco. Also, check out this guide on how to make the perfect every day cuppa.
I was sent the kit above for this review. As always, all my reviews are 100% honest and all thoughts and opinions are my own.