The A–Z of Cats Jigsaw Puzzle
|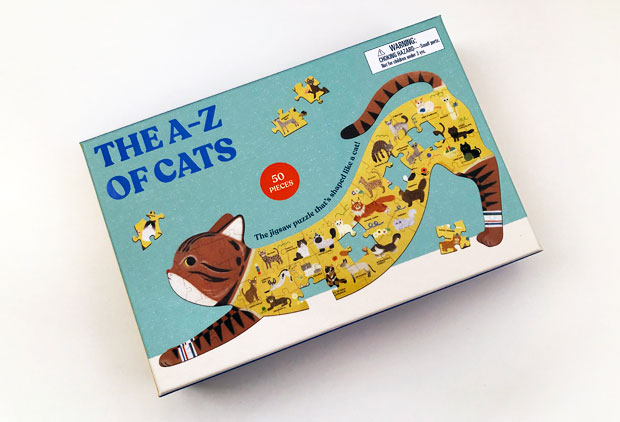 The A–Z of Cats Jigsaw Puzzle | AD
Laurence King Publishing has a wonderful selection of interesting books and fun gifts. Today, we're going to have a look at their The A–Z of Cats jigsaw puzzle. They have lots of cat themed books and gifts which would make great gifts for anyone who loves cats.
My youngest daughter, aged 4, absolutely loves The A to Z of Dogs jigsaw puzzle with dog breeds from Laurence King Publishing so I was really excited to show her that there's a cat version now too.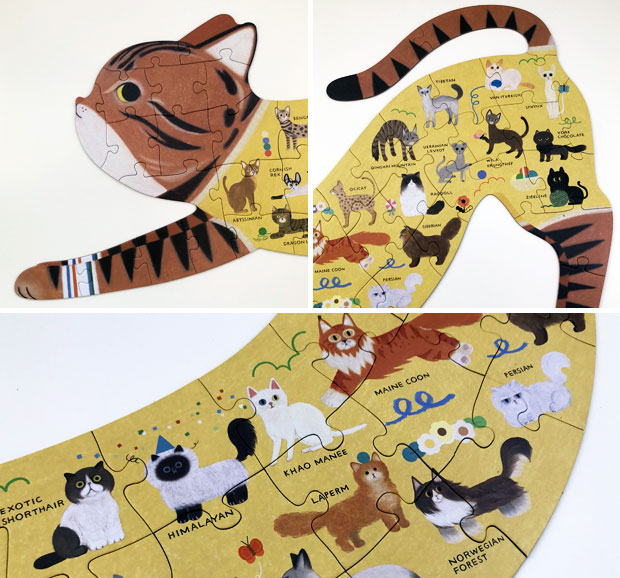 This charming cat-shaped puzzle is 80cm long and features a big stretching Bengal cal with 26 different cat breeds illustrated on the cat's body. It's a great jigsaw puzzle that teaches you about different cat breeds. You might recognise some that you already know and there will most likely be lots of new breeds to learn too. The illustrations are by artist Seungyoun Kim.
There are 50 pieces in this jigsaw and they are large and chunky so perfect for small hands. The A–Z of Cats jigsaw puzzle is a great puzzle to build with your child while learning together too. My 4-year-old now always wants to build both the dog and cat version so that she can line them up together. She loves jigsaws and can build these by herself but enjoys doing it as an activity together too, discussing the different breeds.
This jigsaw was kindly gifted for review. As always, all my reviews are 100% honest and all thoughts and opinions are my own.