The Beta Mum: Adventures in Alpha Land by Isabella Davidson
|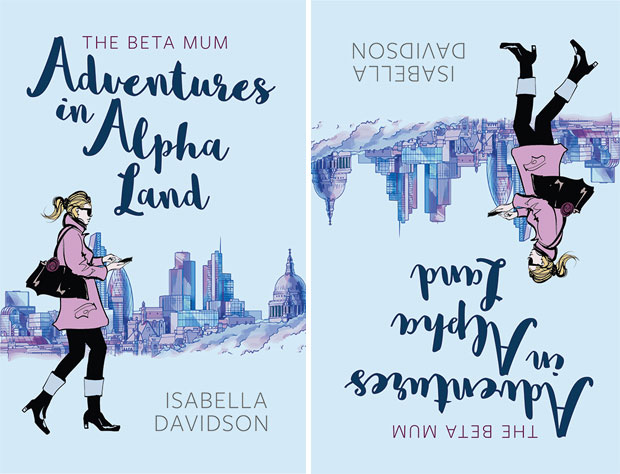 The Beta Mum: Adventures in Alpha Land by Isabella Davidson
My current main read — I always have a few books on the go — is the debut novel by fellow mummy blogger Isabella Davidson of Nottinghill Yummy Mummy.
She's been blogging for three years and last year she decided to fulfil her dream of writing a book and now it's here — The Beta Mum: Adventures in Alpha Land was published on the 20th of June.
I knew as soon as I read the blurb of the book that it would be a suitable topic for me:
"When Sophie Bennett moves from a quiet, sleepy suburb of Toronto to glitzy west London, she doesn't know where she has landed: Venus or Mars. Her three-year-old daughter Kaya attends Cherry Blossoms, the most exclusive nursery in London, where Sophie finds herself adrift in a sea of Alpha mums.. These mothers are glamorous, gorgeous, competitive and super rich, especially Kelly, the blonde, beautiful and bitchy class rep.

Struggling to fit in and feeling increasingly isolated, Sophie starts The Beta Mum, an anonymous blog describing her struggles with the Alpha mums. But when her blog goes viral, she risks ruining everything for herself and her daughter. How long will it be until they discover her true identity? Is her marriage strong enough to survive one of her follower's advances? And will she ever fit in with the Alpha mums? "
There are so many of the things that I have gone through myself or am going through at the moment. I'm Swedish and moved to England and started a new type of life in new surroundings with new people with different cultures… In the past year, I've started exploring the playgroups and the mum cliques that come with them and now we're looking at nurseries too. Plus the blogging, of course! There are many familiar bits in this book for me and that makes it extra enjoyable and I'm sure most mums would feel the same.
I really like Isabella's writing style — I was instantly drawn into the book and enjoyed the language as well as the story. This is not always the case! As a busy mother of two unpredictable children, I've not finished reading the book yet but I'm quite far in and really enjoying it. I can't comment on the ending yet, though!
In one of Isabella's blog posts about her book, she's written a list of 10 things you need to know about her book and she summarises it perfectly with this sentence: "It is not meant to be taken seriously but does deal with issues of modern motherhood." This is exactly what the book is like — it's fun and would work really well as a holiday read but it also looks into some more serious parts of motherhood and this combination works really well.
I hope to see more books by Isabella in the future!
Buy your copy of The Beta Mum: Adventures in Alpha Land here.
I was sent a copy of this book for this review. As always, all my reviews are 100% honest and all thoughts and opinions are my own.