The Day-by-Day Pregnancy Book Review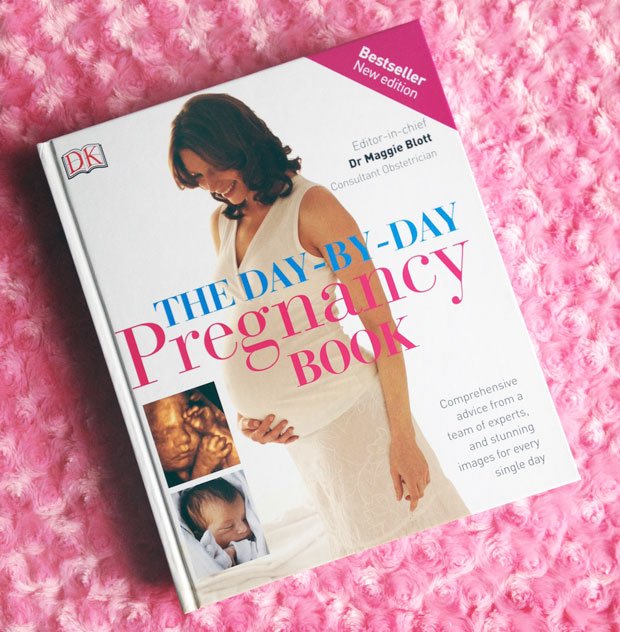 The Day-by-Day Pregnancy Book Review
In my opinion, a good pregnancy book is a pregnancy must have. It's important to be well informed about all the changes happening to your body and your baby for medical reasons and it really helps with bonding too.
My chosen book for my second pregnancy is The Day-by-Day Pregnancy Book from DK Books. It's a very big and thick book and it contains pretty much everything you need to know about pregnancy and some helpful information about the birth itself and having a newborn, too.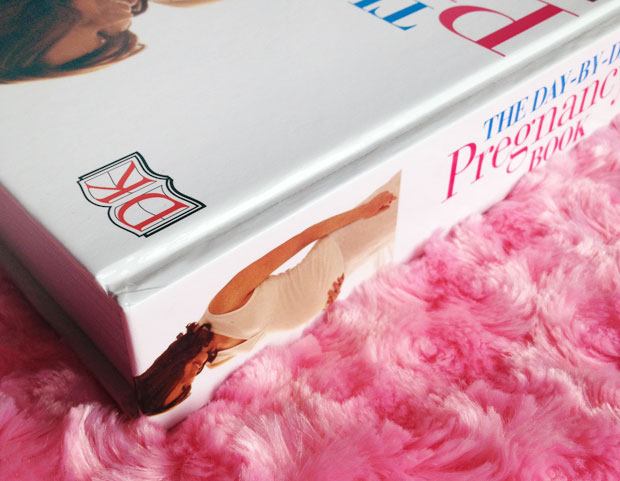 The book is written by Dr Maggie Blott who is a Consultant Obstetrician at University College Hospital, London. She jointly manages a multi-disciplinary high-risk antenatal clinic and runs the labour ward. She's also a spokesperson for the Royal College of Obstetricians and Gynaecologists, London, a regular columnist for Top Sante magazine and she regularly writes for a number of other pregnancy-related publications. She's definitely an expert in the field!
The book is fully updated to reflect any changes in medical practice and this is the very latest edition. No other pregnancy book provides this level of detail and the book is full of comprehensive advice from a team of experts. This is exactly what I want in a book about a topic that's so important when you're going through it yourself.
The book tells you exactly what is happening to you and your baby every single day. This is something I really love as most books and apps will only tell you what's happening each week, if that. I like to feel involved and reading a page or two each day helps me feel pregnant and to bond with the little baby inside me.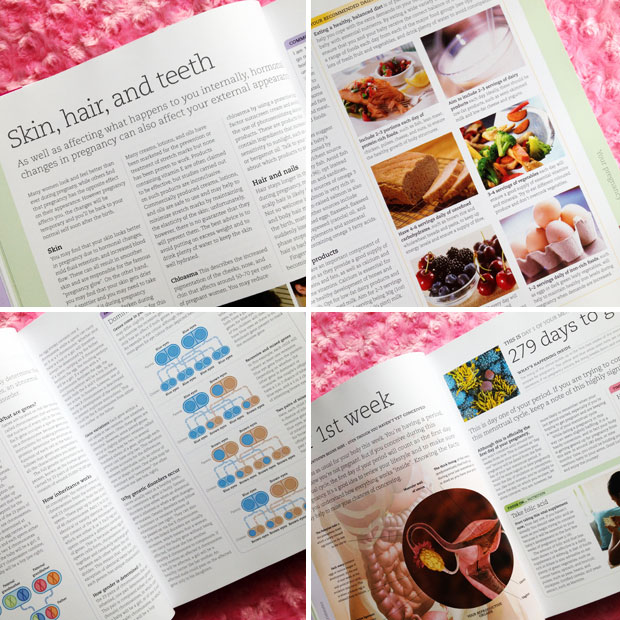 After the introduction, the book starts with a chapter about having a healthy pregnancy. This covers your pregnancy diet with lots of great advice, information about exercise in pregnancy, relationships, illnesses, medications, lifestyle hazards, travel and how your skin, hair and nails can change during pregnancy.
Then the day by day guide starts. It begins on day 1 of your pregnancy which is actually when you're not even pregnant. Day 1 is the first day of your menstrual cycle and the first 14 days takes you through what's happening in your body, through to ovulation and possible conception with plenty of helpful information about your cycle and trying to conceive.
The book continues to go through each day with information about that particular time of pregnancy, ask a specialist information boxes and interesting facts and advice on every page. It also has a feature called Spotlight On… which runs through the book and tells you about things a bit more in-depth across a full spread in the book. Some of these topics are the booking in appointment, different scans, miscarriage, exercises and many more.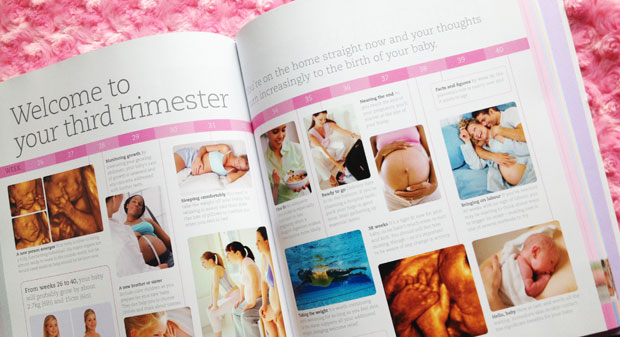 The book has over 1000 images, all in colour. These are extraordinary photographs, 3D scans and illustrations to show you what's happening to you and your baby. They help make the book beautiful and even more interesting and I'm always discovering something new when I'm flicking through the book.
The book's pages are divided into different colours on the outside so that you can quickly get to the section you're looking for.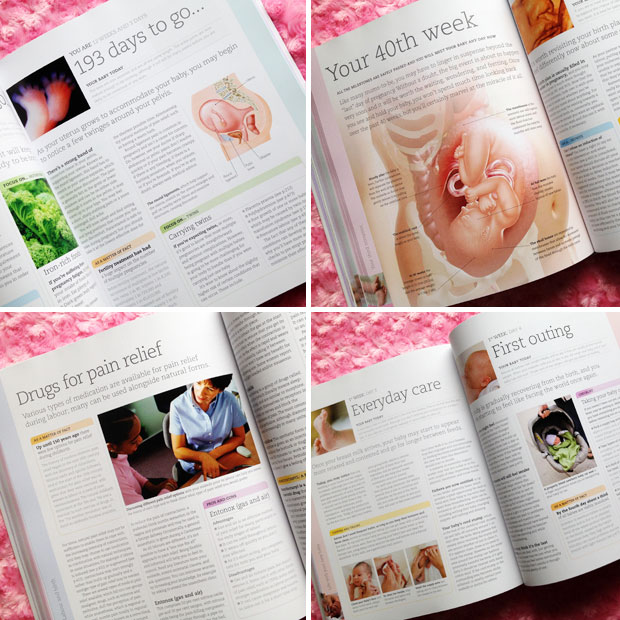 I keep the book in the living room and take it out at night to read that day's information. I got the book when I was near the end of my first trimester, so I've also been enjoying looking through the chapters that I've already gone through in my pregnancy because there's loads of information on each page that is still relevant to me now.
The chapters at the end of the book are very thorough ones about birth itself including pain relief options and detailed descriptions (and images!) of the different stages of birth. There's also information about different types of assisted deliveries, inductions, multiple births and Cesarean sections.  Then there's information about what happens straight after your baby is born and the first 12 hours after. It's so important to know as much as possible about labour and giving birth. It can really help you make informed decisions and I also believe that it will help prepare you mentally for the pain and the whole process.
The book continues with a guide through the first 2 weeks of looking after your newborn with advice on every aspect, information about your 6 week check up and then it ends with a chapter with concerns and complications.
The Day-by-Day Pregnancy Book is an amazing book and if you're only buying one pregnancy book, it should be this one. It's got it all and will last you through your whole pregnancy and beyond. I highly recommend it!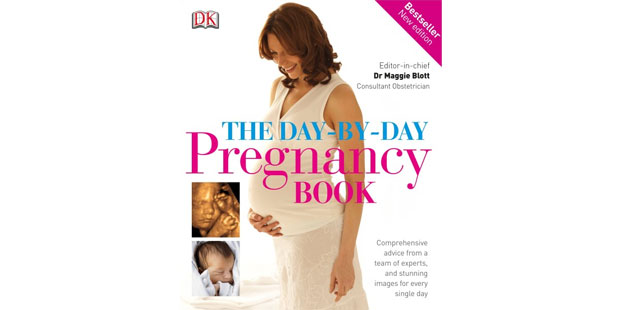 For more brilliant books, visit DK Books. I find lots of new books every time I have a look! Buy the book from Amazon.co.uk.
I was sent this book for this review. As always, all my reviews are 100% honest and all thoughts and opinions are my own.