The Festival Bag from Paper Bag Co Review | AD
|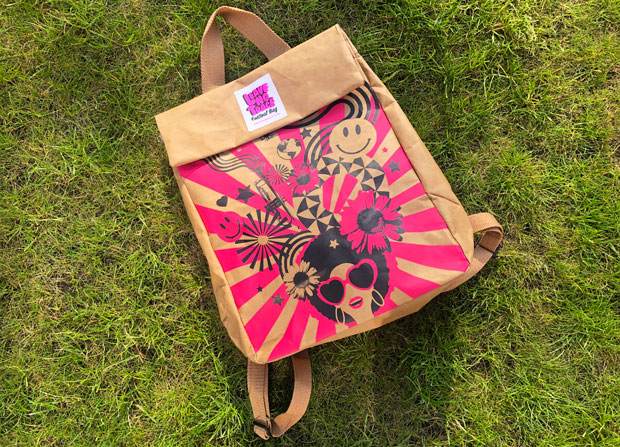 The Festival Bag from Paper Bag Co Review | AD
It's nearly June which means summer is pretty much here and it's time to prepare for all the fun that summer brings – travel, sunny days out, and of course festivals!
In this article, I'll show you an interesting product that is ideal for festivals – the Festival Bag from Paper Bag Co.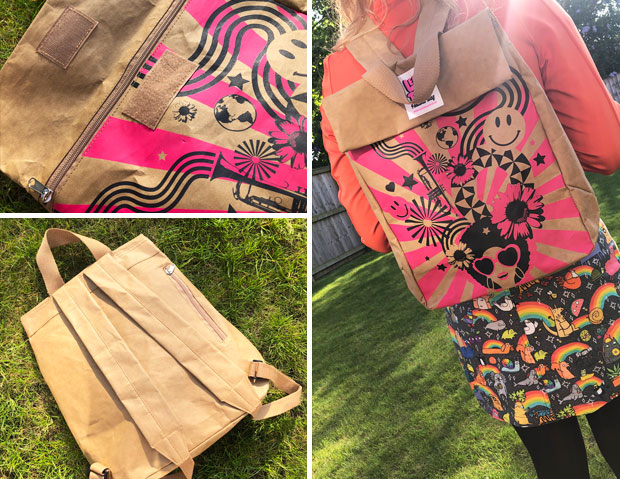 Paper Bag Co is the UK's leading supplier of the highest quality recycled and recyclable paper bags and they have created their own festival bag that has been used as the official bag for famous festivals such as Glastonbury.
The Festival Bags are made with a durable, sustainable paper-based material that means they can be used beyond the festival too as a travel bag.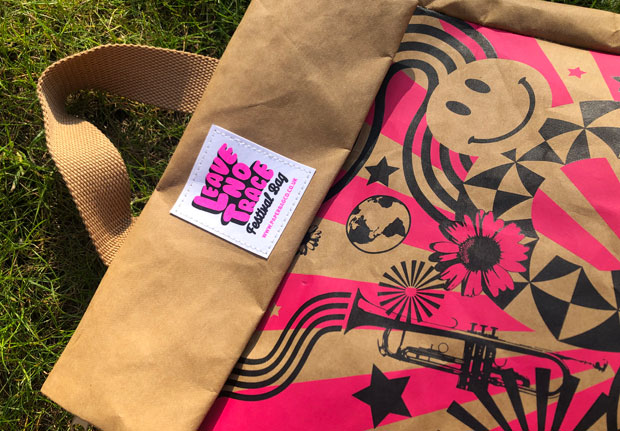 Not only are the bags eco-friendly and waterproof and a great environmentally safe alternative for festivals, but they also come pre-loaded with lots of essential products that are all eco-friendly too, to help you #leavenotrace wherever you go this summer.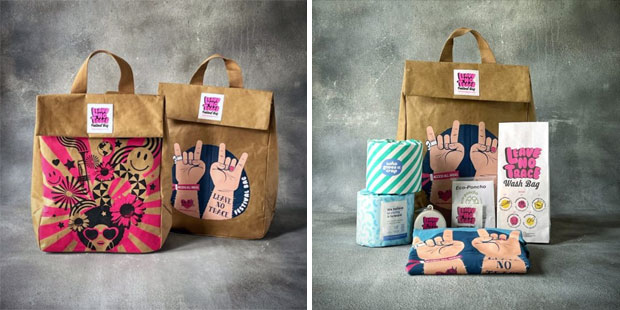 The sturdy bag comes in two designs to choose from – Festival and No Trace. In this article, you can see the Festival design that we have, but, in the two photos above, you can see the other design too.
The bag is a great size with plenty of room inside and it has a hidden zipped pocket for valuables against your back and comfortable shoulder straps.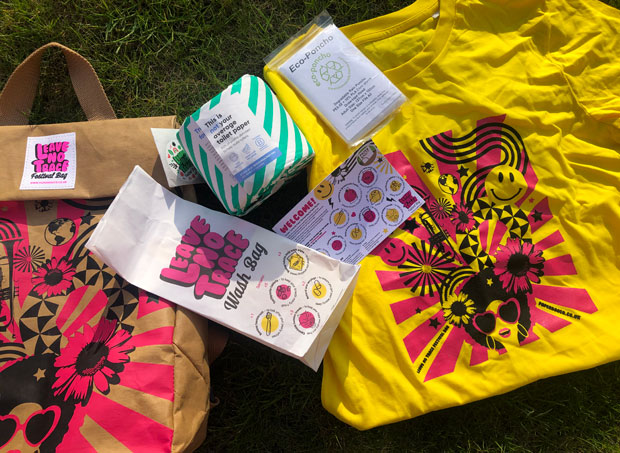 Let's have a look at the goodies that you receive in the Festival Bag from Paper Bag Co. Everything inside the bag is eco-friendly too, made from natural and biodegradable materials ensuring that they leave no trace.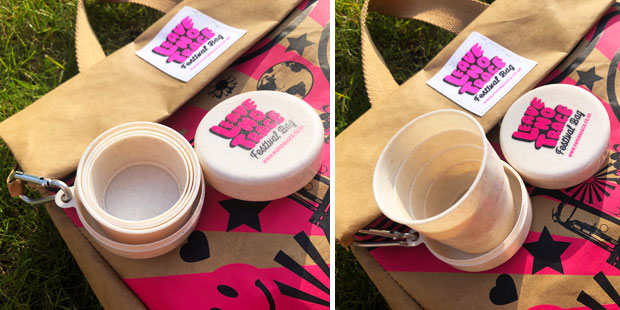 Inside the bag, you will find:
A printed funky t-shirt made from 100% GOTS organic cotton, printed with water-based inks.
A foldable wheat cup which is portable and biodegradable. Rinse after use and use again and again. The cup has a handy clip so that you can clip it to the bag to keep it within easy reach.
A wash bag filled with hygiene essentials – 3 x expandable bamboo face cloths, 3 x body wash, 2 x ear plugs, 5 x toothpaste tablets and 1 x bamboo toothbrush.
Biodegradable glitter
A cornstarch pocho so that you're ready for any surprise rain without using any plastic alternatives.
Loo roll from Who Gives a Crap? – a festival essential that doesn't require any further explanation!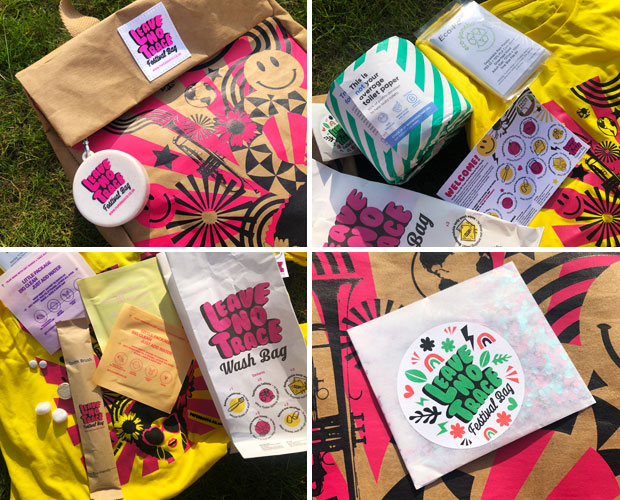 The Festival Bag from Paper Bag Co is a brilliant bag for festivals and beyond. It looks great, is practical and I love that it's eco-friendly and comes filled with essential festival products too.
Collaboration. Sample provided for this review.