The Very Best Halloween Costumes for Your Dog This Year
|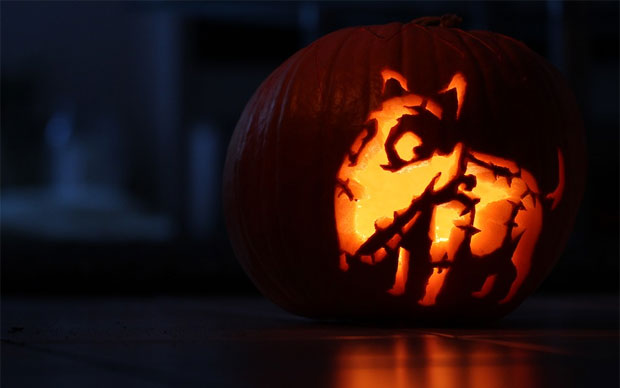 The Very Best Halloween Costumes for Your Dog This Year
Autumn is truly here and Halloween is just around the corner! Dressing up is always fun and I really enjoy fancy dress costumes for kids and adults but they're even funnier on pets.
Together with natural dog food suppliers Feedem, we take a look at the best Halloween costumes for your dog this year, looking at the fit, material, comfort, effectivity to make it easier for you to choose the best one for your four-legged friend:
To make your dog look and feel ferocious this Halloween, why not dress them as a lion. Lion manes are so cute and you don't need a full costume, making it a very easy choice. You can buy just the manes here to create this costume.
Fit: 6/10 | There are different sized manes available, extra small to large, and many manes have an elastic band that encircles the face opening to make sure that it fits to size.
Material/Comfort: 3/10 | Of course, it depends on the tolerance of your dog as to how irritated they become by this outfit. We can't imagine that wearing an elasticated giant mane can be overly comfortable especially when eating and drinking but your dog should stay comfortable enough for a quick photo session.
Effectivity: 5/10 | Unless you have plenty of time on your hands to create a DIY alternative, the manes available to buy are lightly coloured. These would be most suitable for golden-coated pups, and may not look as effective on darker haired dogs.
Overall rating: 14/30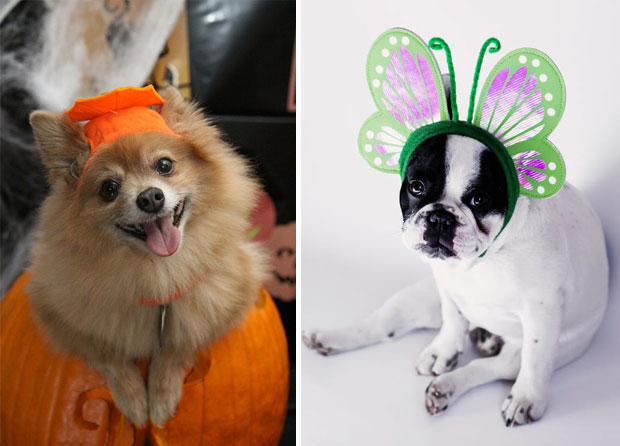 Most likely less intimidating than an actual creepy crawling spider is your dog dressed up like on. Complete with fur and eight legs, you can pick up the costume here.
Fit: 6/10 | The material from this outfit goes underneath your dog so that it is fitted properly and less likely to fall off. It would probably be difficult to squeeze those larger dogs into it though!
Material/Comfort: 2/10 | This costume has received a low rating for material and comfort due to the eight legs attached to the outfit. This is most likely not comfortable for the dog when walking or playing but fine for some quick photos.
Effectivity: 8/10 | Despite the low levels of comfort, this is an effective outfit that would make your pup the centre of attention at Halloween.
Overall rating: 10/30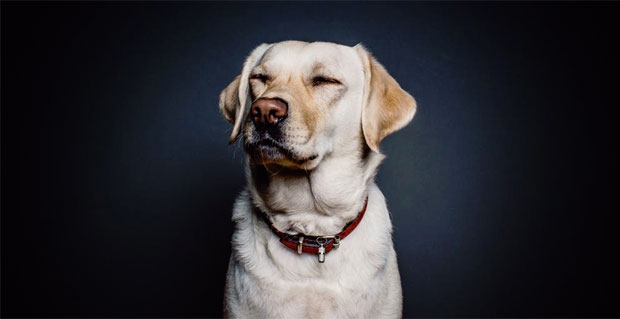 This is an outfit suitable for the smaller, fluffier pups and it can be made in your own home. Simply create the traditional TY label out of cardboard and felt and attach it to your dog's collar or round their neck. For extra cuteness, write a message inside the tag such as your dog's name and what it likes to do.
Fit: 9/10 | Since this outfit can be created at home, you can make sure that the tag fits nicely onto your dog's collar.
Material/Comfort: 8/10 | Unlike other outfits, this costume shouldn't interfere with your dog too much as it is not fitted to any part of their bodies. Instead, they might become distracted by the tag and pull it off. Overall, it should be comfortable for your dog.
Effectivity: 5/10 | The TY beanie baby range is recognisable by many and therefore this outfit can be effective for your dog. However, as it is not a full costume, it's not as impressive or funny as the others.
Overall rating: 22/30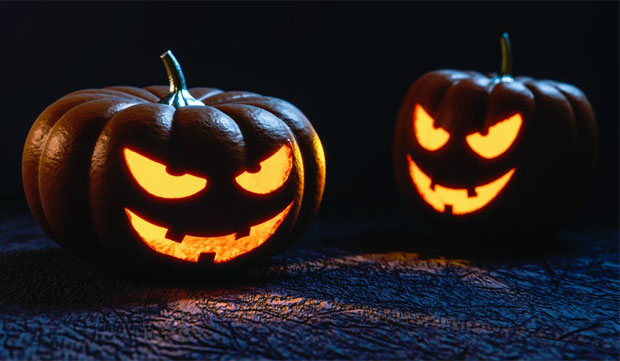 There are many pumpkin dog costumes available online and in stores but it can be easy to make one at home. Using some orange and black felt and some Velcro, you can cut out a suitable outfit for your dog and stick a Halloween design on the back with craft glue.
Fit: 7/10 | If you are designing this outfit yourself, you can ensure that it is the perfect fit for your dog but do keep in mind that dogs are playful creatures that move around a lot which could cause the garment to slip around.
Material/Comfort: 6/10 | Felt is a comfortable material for your dog and it is unlikely that this would lead to any irritation. The fact that they are wearing an outfit that is fitted around their legs could be uncomfortable for them.
Effectivity: 7/10 | This outfit could look very effective if it is created in the right way. It's easily recognisable and definitely suitable for Halloween!
Overall rating: 20/30
After a thorough review of some of the most popular puppy Halloween costumes, there is a clear winner. Dressing your dog as a TY beanie baby is affordable, effective and can be created so that it fits your dog perfectly. The main positive about this outfit is that it is comfortable for your dog, letting them play and move as they wish, without eight legs or a lion's mane getting in their way…
Collaborative Article.