The World of Frida Kahlo 1000-piece Jigsaw Puzzle from LKP
|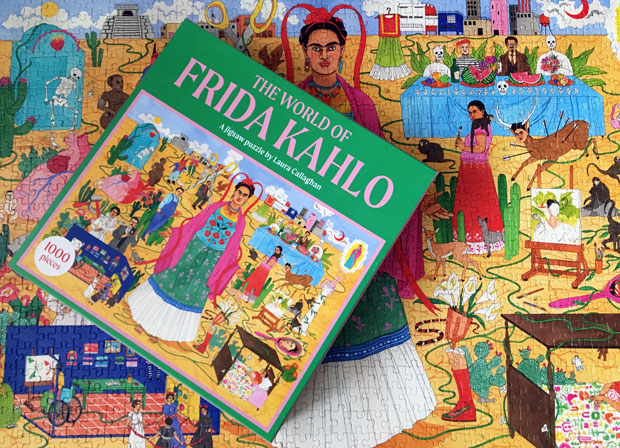 The World of Frida Kahlo 1000-piece Jigsaw Puzzle from LKP
I'm officially declaring puzzling as my new hobby and I especially enjoy the challenge of jigsaws with lots of pieces like the fun range offered by Laurence King Publishing.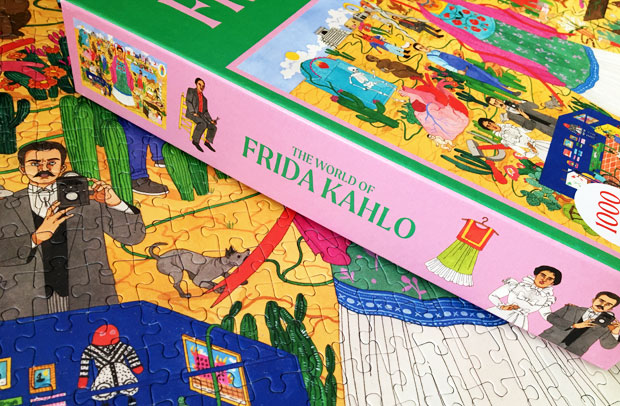 The newest addition for us is The World of Frida Kahlo 1000-piece Jigsaw Puzzle and it is our favourite one yet! My husband and I usually do the puzzling together and find that doing a jigsaw is a great way to do something that's great for your mind and relaxing too. It's also something that we think is fun and it's all screen-free too which is something I think all of us could benefit from.
As the name suggests, this 1000-piece jigsaw is all about the famous Mexican painter Frida Kahlo, her art, her life and her career.
The jigsaw was created by Laura Callaghan who is a London-based Irish illustrator and Holly Black who is editor-at-large of Elephant magazine as well as a freelance writer. Laura uses a mixture of watercolour, Indian ink and isograph pen for her artwork.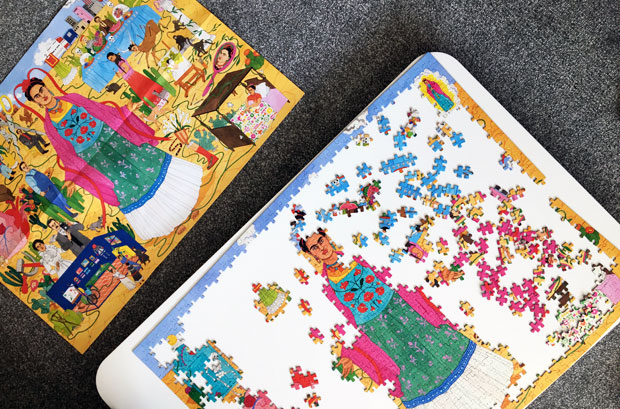 With the jigsaw, you get a large poster to help you along and this also has information about what you're seeing in the jigsaw picture and facts and quotes about Frida Kahlo on the back.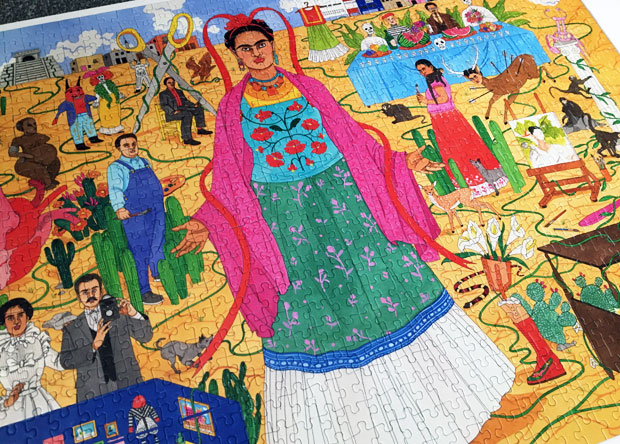 The jigsaw is full of different Fridas in different sizes, with references to her famous artworks. You'll also find some of her family members and famous friends as well as exotic pets! All among a bustling Mexican scene full or bright colours.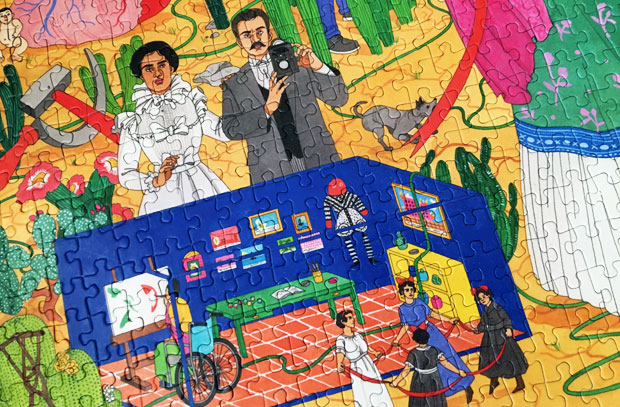 The colours of the scene are what made this jigsaw so brilliant for us – the colours are so vibrant and fun and make it easier to spot where a piece needs to go. It's still challenging, of course, but in a completely frustration-free way which makes the puzzling process even more enjoyable.
The illustrations are amazing too and there are so many quirky things to discover and learn about Frida Kahlo, her life and her art.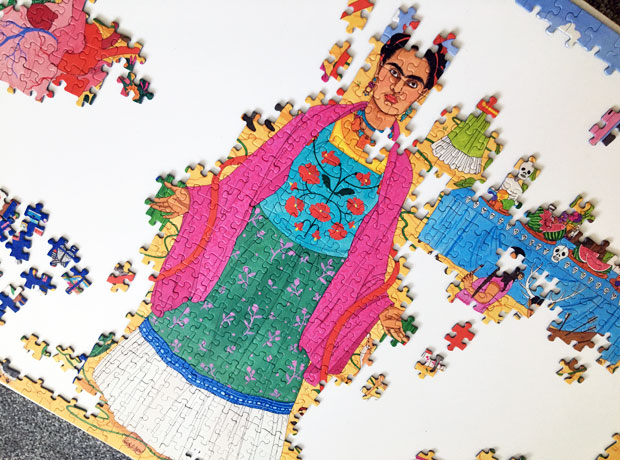 We started with the edges as usual, then I decided to go for the biggest Frida in the middle and this was a great starting point as it naturally branched out to the edges of the jigsaw.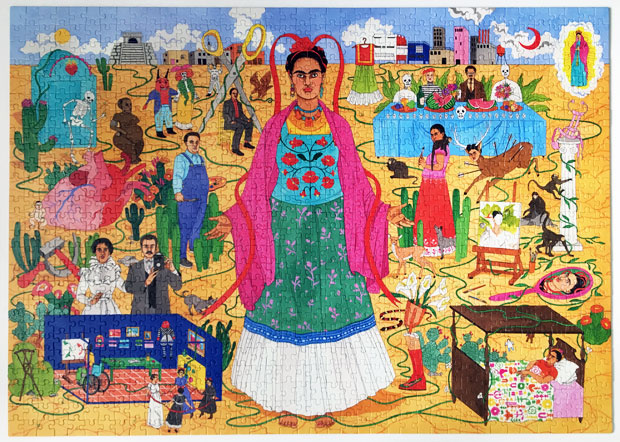 We absolutely loved building this jigsaw and I'm looking forward to doing it again.
Check out this jigsaw and the rest of the range in the Gifts section of the LKP website. They're a great price at just £14.99 and there are a bunch to choose from. You can also buy this jigsaw from Amazon.co.uk here.
This item was gifted for this review. As always, all my reviews are 100% honest and all thoughts and opinions are my own.