Tips for Decorating your Garden for Spring & Summer
|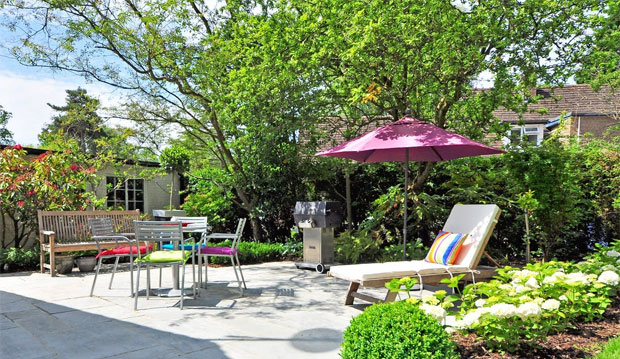 Tips for Decorating your Garden for Spring & Summer

Spring is in the air! Today the sun is shining and it's quite warm too. We skipped coats and have hung out lots of washing that is drying nicely in the sunshine. It's time to get the garden ready for more than just laundry and there are so many fun ways to decorate ready for spending lots of time outside during spring and summer.
One of the first things I'll be doing this year is to update our garden furniture. We have a colourful and large umbrella to shade us from the sun on those days when it's really hot and I would love to add some new chairs and a new table with some colourful outdoor cushions. I'm also looking to add a seating area for the kids where they can eat and play.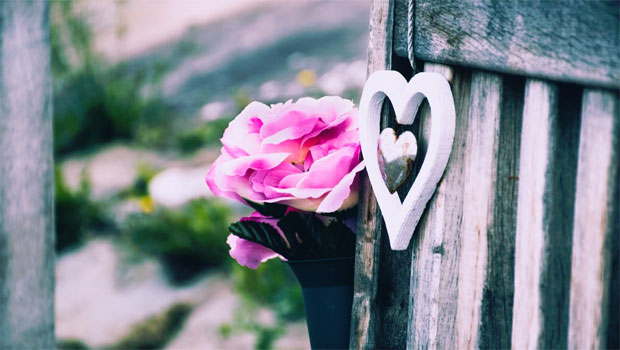 Pops of colour from bright flowers is another way to make your garden more fun! I love pink and purple flowers but orange, red and yellow ones look great too.
Small decorative details like hanging ornaments quickly make a garden look cute and looked after so if you have any areas that look a bit bare, add something pretty!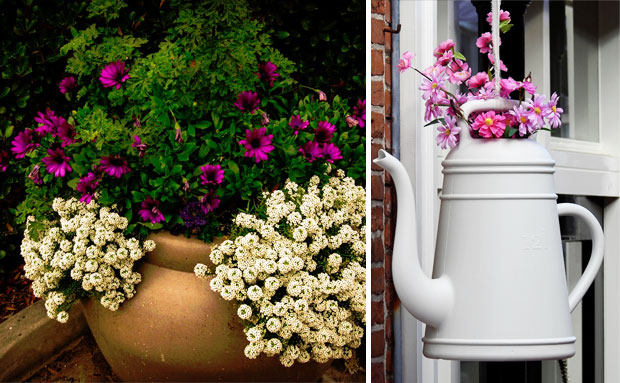 As a lazy gardener, I prefer having plants in pots and baskets rather than growing wildly around the lawn. You can mix different types of flowers in big pots for an interesting look and use fun things like old teapots to plant flowers or herbs in.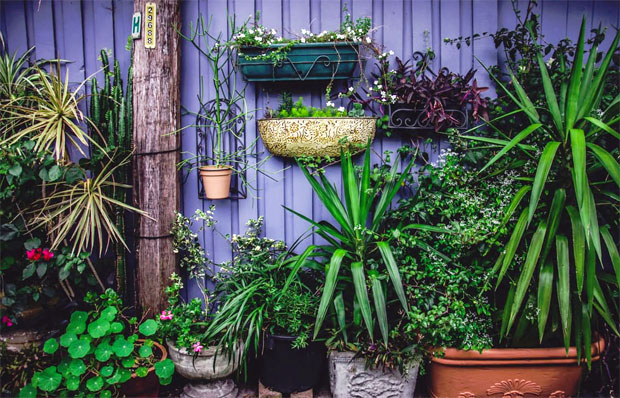 Use the height and add hanging baskets to plant things on different levels. You can hang things on walls or fences or from hooks, for example.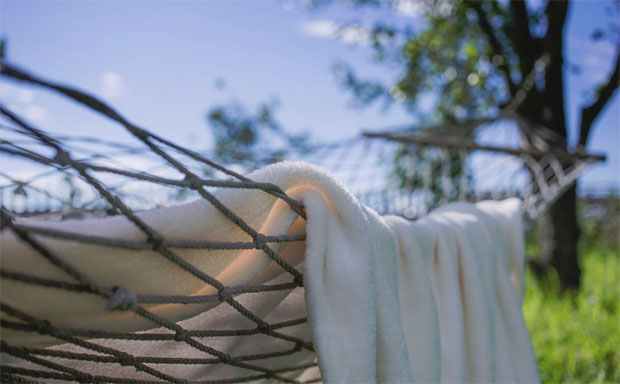 Add a hammock for a really comfortable place to relax in the garden when the weather allows. Choose a weatherproof one so that you don't have to pack it away when the rain comes. Add a cozy blanket on slightly chillier days and you're ready for some reading time or a nap!
A traditional swing provides a lovely seating area for adults and children if you have a strong tree to hang it from. You can get them with stands too but there's something special about swings hanging in trees, I think.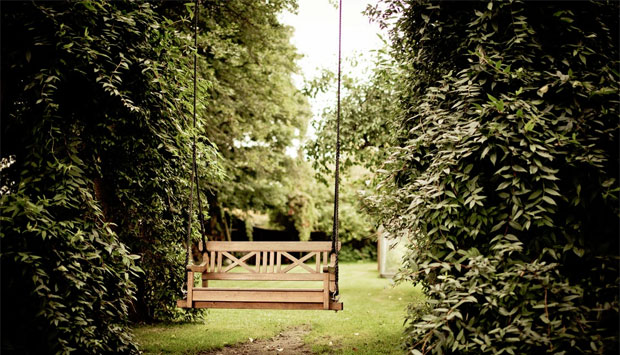 I'm really ready for spring and spending time in the garden with my family enjoying the warmer part of the year!
PR Collaboration.