Fun Ways To Update Your Garden This Summer
|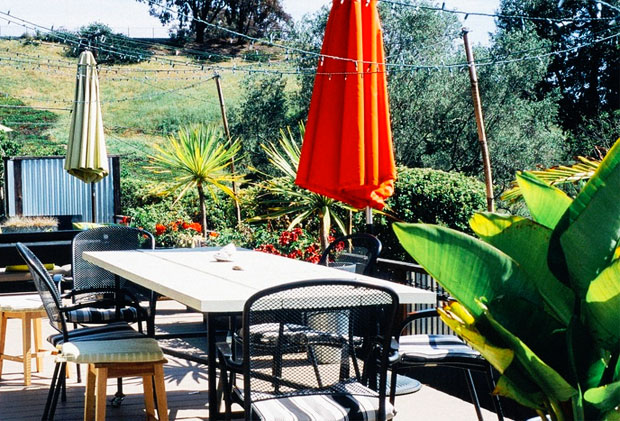 Fun Ways To Update Your Garden This Summer
Summer is just around the corner and finally the weather is nice enough to spend time in the garden. It's time to get it ready for hot summer days and warm summer nights and spending time enjoying the weather with friends and family. Here are some fun and creative ways to update your garden and make it brighter and more cheerful to match the sunny days.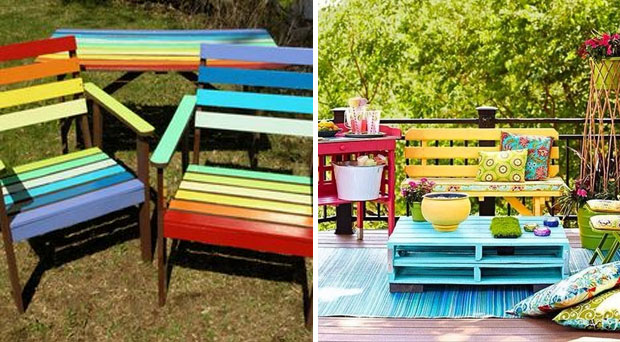 Colourful Furniture

Old wooden furniture can easily be updated with a lick of paint. Dare to go all out and use a selection of colours for different items or go for the rainbow look. You can buy tester pots or small spray cans of paint and get creative. It's a quick and fun way to update your furniture and no one else will have the exact same look.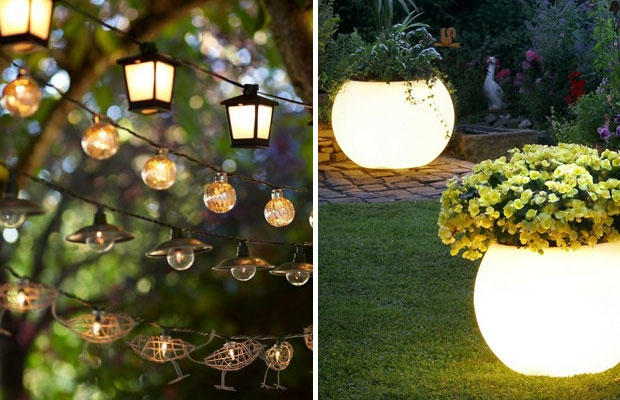 Interesting Lighting

Though the days are lighter, it's still nice to have some garden lights for late nights when you have friends over for a garden party. Hanging lights between trees are always beautiful and mixing different types of outdoor fairy lights creates a beautiful and unique look. Floor lights are gorgeous too and you can even get plant pots that are lamps too!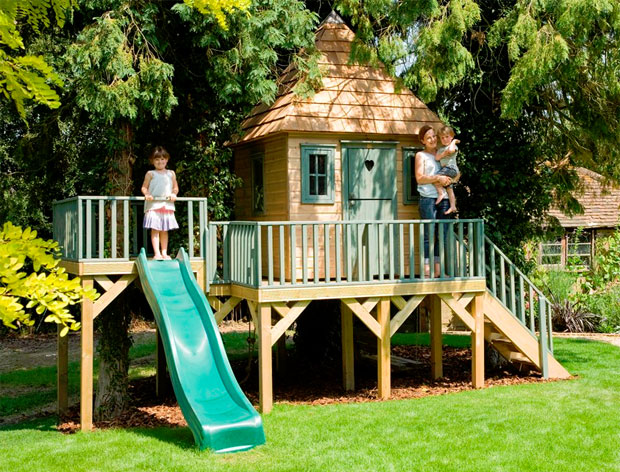 Fun for the Kids
If you're handy with wood and tools, you could build a treehouse yourself or you can buy one ready made. Kids love treehouses and they look really cute too! They come in lots of different styles and some have extra bits of fun built in like a slide. Image source.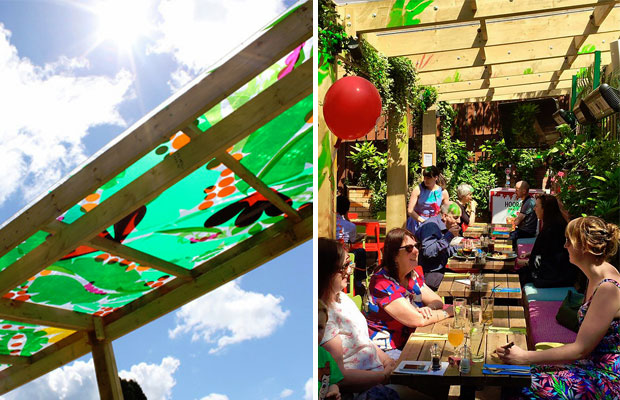 Colourful Weather Protection

A garden canopy is a brilliant way to make your garden more useful. They protect against bright sunshine and rain and are available in lots of fun designs that make your garden look amazing. They are ideal over dining areas or areas for the kids to play safely in the shade.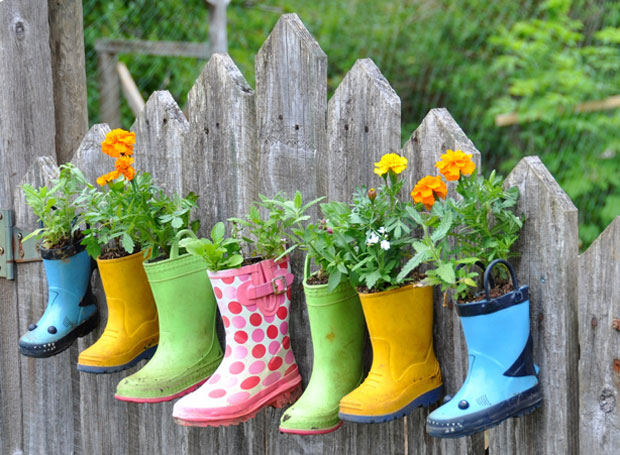 Creative Planting
Adding new, colourful plants and flowers to the garden is a quick way to make your garden prettier. Have fun with how you plant them and use less conventional items as plant pots and experiment with placements. I love this idea of using the family's old wellies and hanging them up like in the photo above. It looks so cute! Image source.
PR Collaboration.