Get Your Garden Ready for Spring with these Tips
|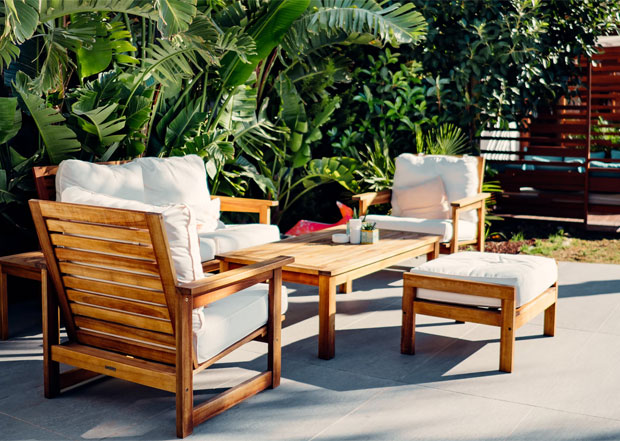 Get Your Garden Ready for Spring with these Tips
Hopefully the days of snowy, cold weather are behind us now, and we can instead focus on the brighter days ahead of us. The spring weather should be more consistent in April and May and it's time to spend more time outside and to enjoy our outdoor spaces. With that comes the need to get your garden ready for spring which is what this article is all about. Read on for my tips for how to prepare your garden space for the warmer seasons so that you can make the most of your garden this year.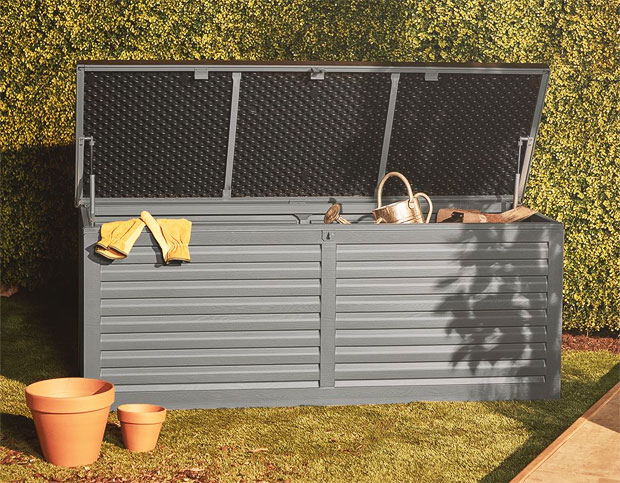 The first thing on my list is to give the garden a good tidy up. Something that we have struggled to keep tidy and organised is the kids' stuff – the sand toys, the footballs, and all the other garden toys. My kids love playing outside in the garden but all the toys usually ended up spread across the sand that we have at the bottom of our garden. Inside the house, they will usually tidy up their toys but in the garden there simply wasn't a storage solution available for them to use.
That's all been sorted now as we have got a new Outdoor Storage Box from VonHaus. It's a generous 390L box so it can hold lots of stuff! We've added all our current garden toys, but it could easily hold more. These kinds of garden storage boxes are great for toys but also for things like seat cushions, gardening tools and other garden accessories.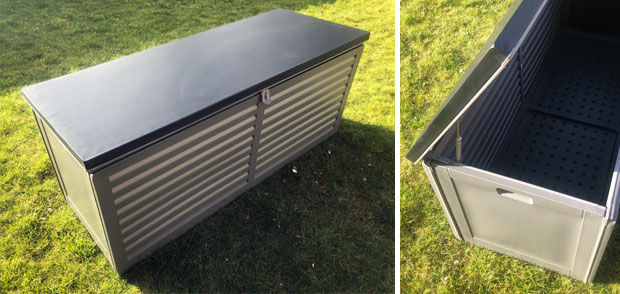 This VonHaus Outdoor Storage box was really easy to assemble. It's got handles to make it easy to relocate in the garden if needed and slam-proof gas-assisted hinges to avoid fingers getting trapped. You can keep the lid open when the kids are playing which is useful too. The lid is lockable if you add a padlock too. The plastic material is easy to wipe or brush clean and durable in all kinds of weather. Everything on the inside stays dry and tidy so I'm very pleased with this item. It also looks great – I love the grey bottom section combined with the darker lid. Finally, our garden toys have a home, and the overall look of our garden is much neater and tidier.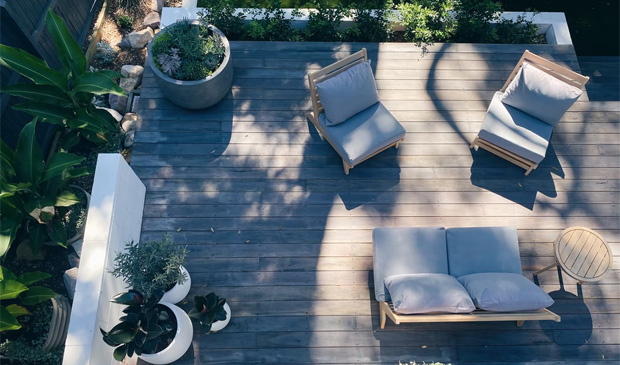 Now that the garden is tidy, there will be some areas that need actual cleaning too. Windows facing the garden (and patio doors perhaps) will need a good wash, for example. If you have any slabs/patio stones or a wooden or plastic decked area, these are usually ready for a good clean after winter to remove dirt, algae, and moss. A good pressure washer can make the job of cleaning your patio much easier and faster! If you have a green house, this is a great time to give that a clean too.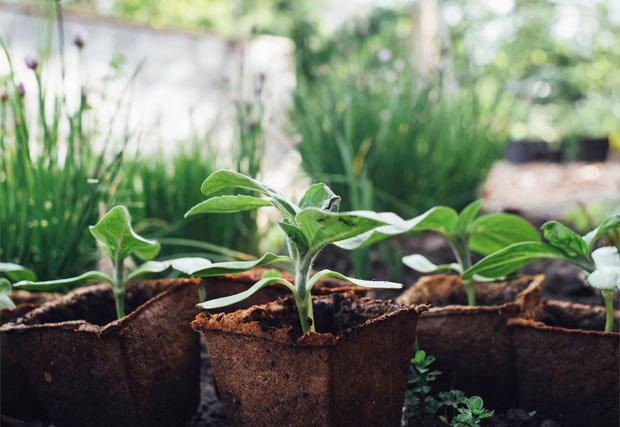 If you enjoy growing your own fruit and veg or having your own flower garden, it's time to prepare your flower beds now too. Revive your soil and your compost if you have one or buy some compost to use in your garden to ensure what you're planting has good, nutrient-rich soil to thrive in. If you're new to gardening, research what's good to plant in April and choose your favourites. One of the best ways to get your garden ready for spring is by adding some stylish and durable pvc outdoor planter boxes, which you can find at Flower Window Boxes. We've been growing some of our own herbs and vegetables and this year I would like to grow more flowers too. I love the simplicity of planting wildflowers – they don't require much work or attention but grow into a gorgeous selection of colourful mixed flowers that brighten up the garden.
Give your garden tools a once-over too to ensure that they're clean and in good working order for your gardening adventures. Also, if you haven't yet got a water butt installed, it's a good idea to get one – they quickly pay for themselves as you will save lots of money on your water bill when using rainwater to water your plants instead. Your lawn will most likely need a little bit of TLC too. It will need to be cut with the lawn mover for the first time of the year and perhaps need some grass seed or other spring lawn care.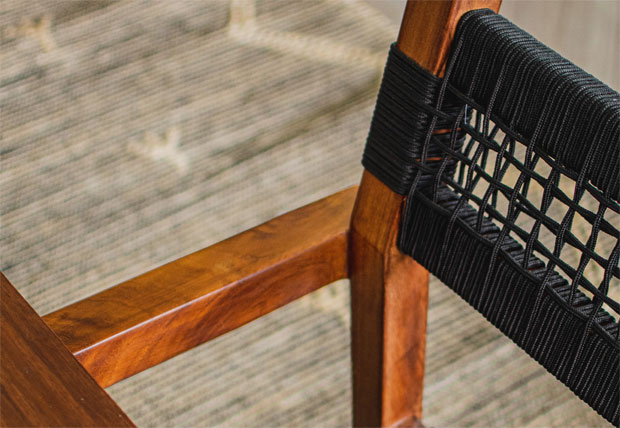 Last but not least, of course you need somewhere to sit to enjoy your beautiful, tidy and clean garden! It's time to get your garden furniture out to clean and prep them, ready to be enjoyed this spring and summer. I have a whole separate article about how to spring clean your garden furniture that covers different types of materials and what's best for them.
We have wooden garden furniture and to keep wooden furniture looking its best, it's a good idea to oil them with a specific outdoor furniture oil or simply with olive oil which is a great natural DIY option. I discovered that you can use olive oil on wooden garden furniture last year and it's more affordable than furniture oil and does a great job at nourishing and protecting the wood and brings out its natural shine. It also doesn't have a strong smell unlike some other products.
Collaboration. Features a gifted garden storage box. Contains a sponsored link.