Lick Paint Review + A Lick Living Room Makeover
|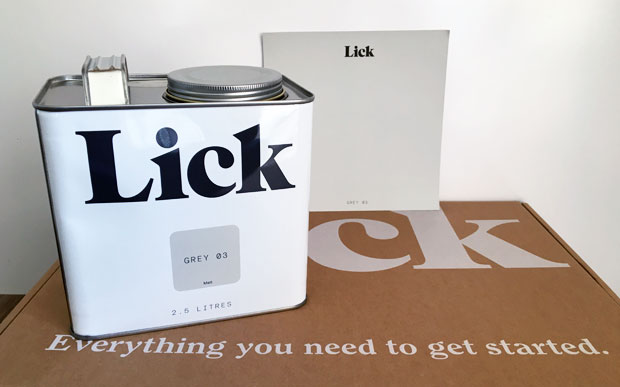 Lick Paint Review + A Lick Paint Living Room Makeover
We've been in our newbuild for about 2 years and, as you might know, newbuilds come with very white walls! Until recently, we had only changed the walls in our daughters' room but then we did a makeover in our downstairs toilet, creating a bold feature wall using Lick Blue 07 which is very dark and interesting. This kick-started a desire for more colour on our walls around the house and my husband used the leftovers of the Blue 07 to paint a feature wall in our en-suite and on our landing too.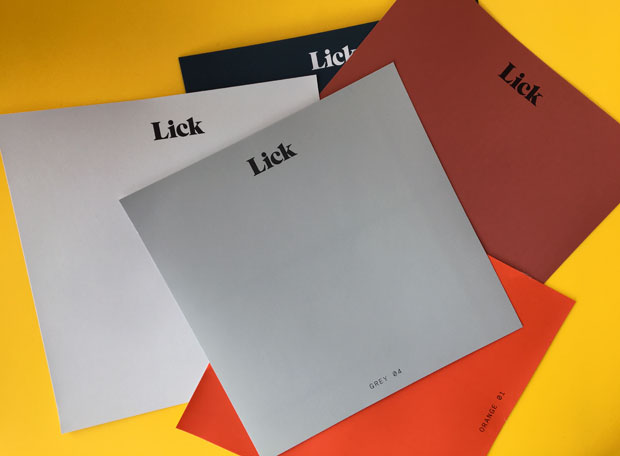 We have a few projects on the go (as always!) and were choosing between painting one of the other bedrooms or the living room next. We got some samples from Lick to help us choose which colour to go for and also which room. For the bedroom. we were looking for a red but haven't quite decided on the shade yet and for the living room, we were looking for a nice grey inspired by one of my husband's colleague's walls in the background on a video meeting! We wanted a grey with a hint of mushroom, if that's a thing!
We looked at grey samples from Lick and chose between Grey 03 and Grey 04. Lick Grey 03 is a warm grey with lavender undertones while Grey 04 is a mid grey with a tiny hint of green. I love that Lick Paint Samples are squares of paper that you can stick to your walls instead of sample pots. They are so much easier to use, mess-free and you can move them around the house easily.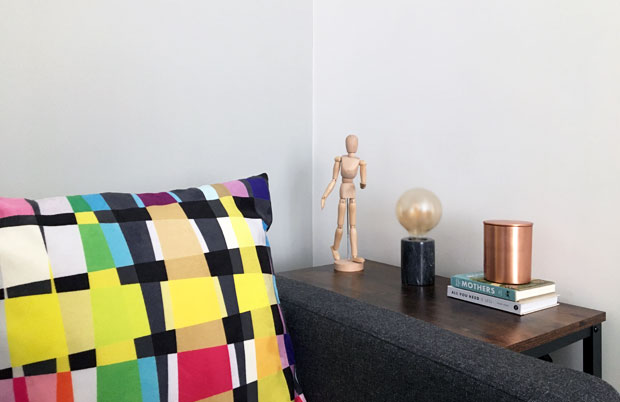 We chose to go for the Grey 03 and I think we made the right choice! Some people might think grey is a boring choice but this colour is really interesting and changes with the natural light beautifully. Our sofas are dark grey, our carpet is grey and the details in our living room are mustard yellow which is one of the colours that go particularly well with grey. You can see a sneak peek of the result above!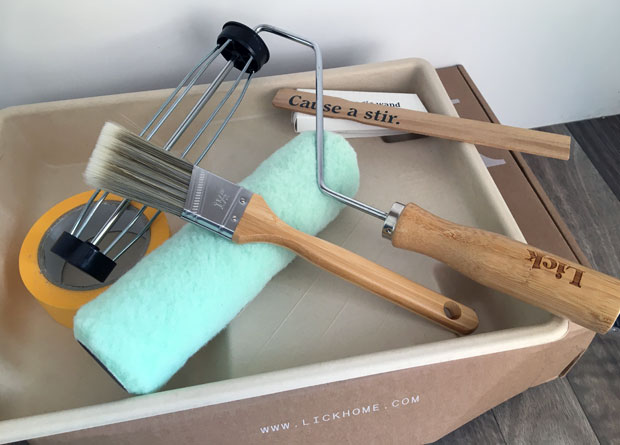 We also got a Single-room painting kit with everything we needed for this makeover. Below you can see the white wall as my husband was starting the prep work, making sure the wall was nice and smooth before painting our new feature wall.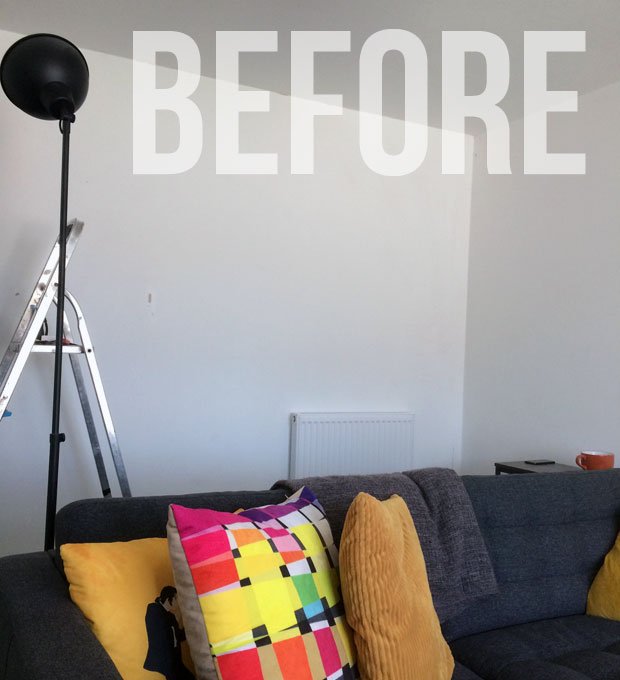 One of the main reasons that we love Lick paint is the quality. It provides great coverage and is a joy to paint with. My husband did two layers of paint for this feature wall.
Here's the result! I'm going to show a few more photos of the paint in different lights below but above left shows the colour in bright daylight where it looks very light and crisp. I love how the grey feature wall makes the whole room feel more luxurious and it also makes the white skirting board, walls and radiator pop as there's now a contrast.
If you're also considering using grey paint in your home, check out this interesting article from Lick with everything you need to know about grey paint.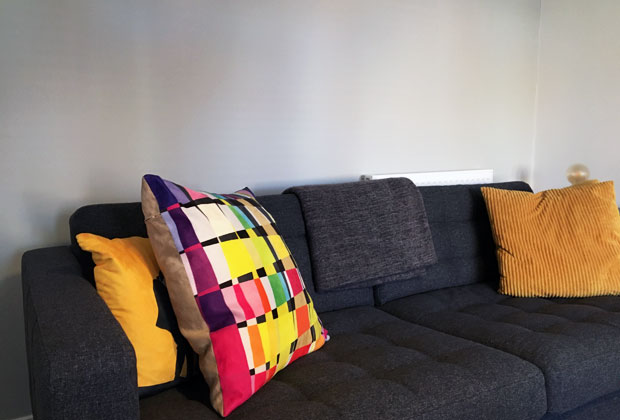 It's mesmerising seeing the grey colour change during the course of the day. The above is a bit later in the day as the sun starts to set and, as you can see, the shade of grey looks much darker.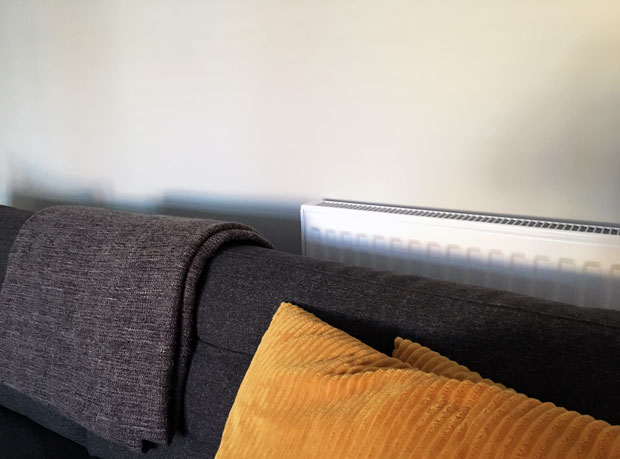 A bit darker and a much warmer shade of grey suddenly…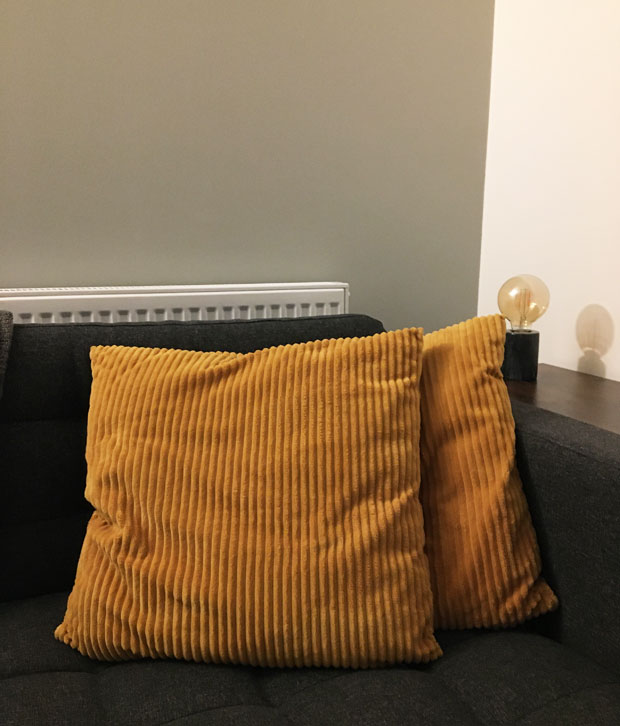 Then, at night, when the natural day light is gone, the colour of the wall is almost a khaki grey and a hint of green comes through. The transformation suits the rhythm of the day perfectly. Lighter and brighter in the day, cool and fresh, moving towards warmer and calmer for relaxing in the evening. It's perfect and we're so happy with our Lick living room makeover.
Paint and painting kit were provided in exchange for this review. As always, all my reviews are 100% honest and all thoughts and opinions are my own.