Tips & Tricks to Help Your Whole Family Sleep Better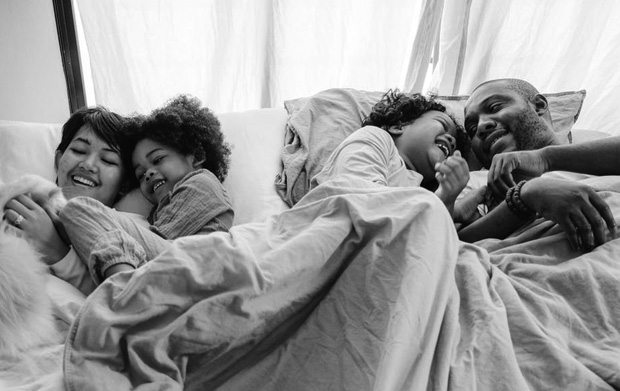 Tips & Tricks to Help Your Whole Family Sleep Better
Sleeping well is an essential part of good health and if everyone in your family household sleeps well, then you are all more likely to be in a good mood, get along better and have more energy to do fun things together. In this article, I've collected a few tips for how to help your whole family sleep better; from babies to teens to parents – we all deserve a good night's sleep!
Create a Good Sleeping Environment
Your bedrooms need to be places of calm that inspire you to relax and help you unwind. Try to ensure that these rooms are tidy and uncluttered, decorated with calm colours, and free from TVs and computers (and other screens!).
Most people will be aware that the comfort of your mattress will affect your sleep but many don't consider their pillows and duvets as much. These items are just as important though. Make sure that you have a pillow that's ergonomic for the way you sleep and comfortable of course. Protect your pillows with a Pillow Protector each to keep them fresh and wash them as needed.
When it comes to duvets, you need to choose one that is a suitable TOG-rating for the time of the year so that you are a comfortable temperature throughout the night and not feeling cold nor getting sweaty.
Night Owl – Natural Cotton Waffle from The Fine Bedding Company Review
We have a new duvet which is so lovely – a real treat! It's the Night Owl – Natural Cotton Waffle duvet from The Fine Bedding Company. It's our first experience with a coverless duvet and I can see why this feature has become so popular! Regular duvets do not stay in place well inside a duvet cover which can create baggy, empty bits which is not comfortable and will not keep you warm either. It also really annoys my husband!
With our new coverless duvet, there's nothing that has to be kept in place and everything is automatically evenly distributed which helps us both stay comfortable and warm throughout the night and saves me a few minutes each morning when I make the bed as I don't need to faff around trying to get the duvet cover back on again properly…
This lovely and stylish duvet from The Fine Bedding Company has a 100% pure BCI cotton cover built in, with a plain soft side and a waffle textured top. It looks and feels great, is so comfortable to sleep underneath and can easily be washed and dried at home if you have a dryer or washer/dryer. This option has a 10.5 TOG-rating so is suitable for year-round use which suits us well.
The Night Owl – Natural Cotton Waffle coverless duvet is available in two colours (Grey or Navy) and in Single, Double and King Size. They come in handy storage bags and matching pillow cases are available too.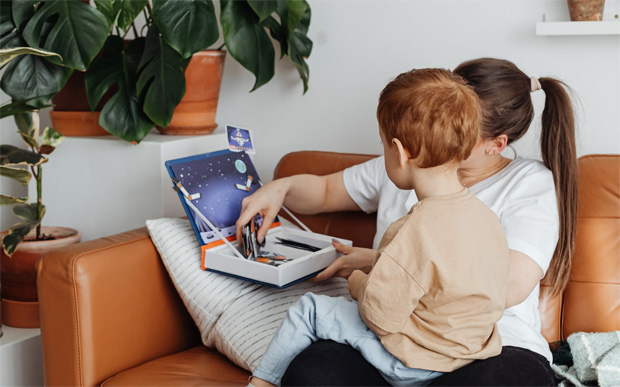 It's easy to slump onto the sofa after dinner and just sit in front of the telly until bedtime, but this is not the best thing for our health, sleep nor our relationships. Take this opportunity to spend some quality time together with your family and do something to unwind together before you get ready for bed.
Go for a short walk, do some calming and relaxing yoga, play a family board game, build a bit of Lego or read some books – all great screen-free activities to enjoy with your children and partner that will help your mind prepare for sleep too.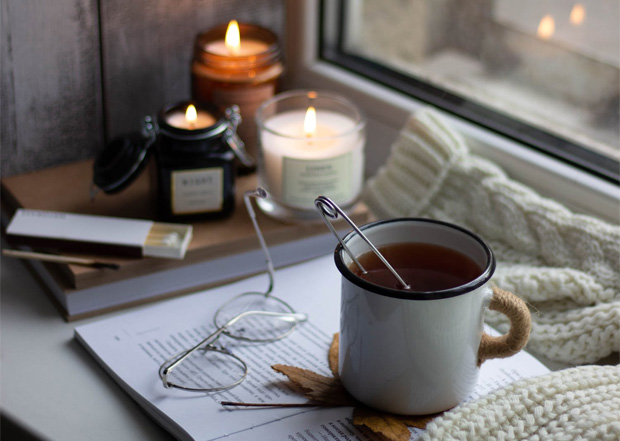 There are lots of extra things that you can do to encourage a good night's sleep, like using white noise, products scented with relaxing essential oils or drinking herbal teas designed to help you unwind. We have recently started using a few products like these that I want to share with you in this post.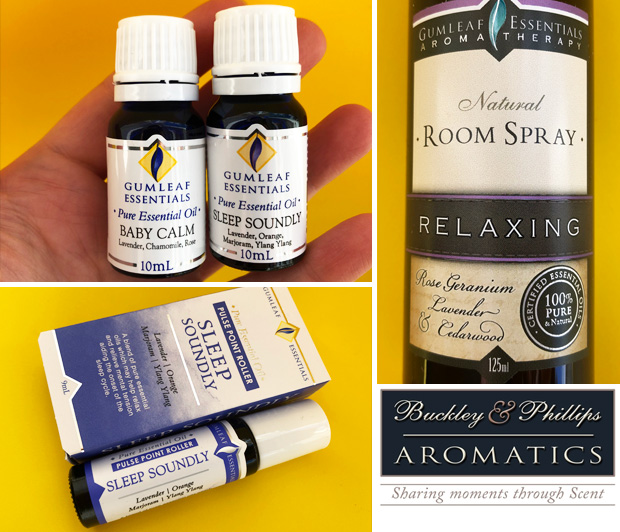 Buckley and Phillips Aromatics Products for Sleep Review
We have a few lovely products from Buckley and Phillips Aromatics that have been designed to help encourage sleep. I use the Sleep Soundly Pulse Point Roller with essential oils of Orange Sweet Valencia, French Lavender, Ylang Ylang Complete and Marjoram (diluted in coconut and jojoba oils for topical use). These oils are great for helping you relax and relieve mental tension too. I love using this at the end of the day as the start of my bedtime routine.
The Sleep Soundly blend is also available as a pure essential oil that you can use in an oil diffuser or oil burner or blend with a carrier oil for massage. For children, you can use Baby Calm pure essential oil which is a soothing and calming blend of Roman Chamomile, French Lavender and Rose. Use 1-2 drops in an oil diffuser or burner or mix 1 drop to 10ml of carrier oil for a relaxing baby massage oil.
If you prefer a room spray, Buckley and Philips Aromatics have a range of wonderful options. We have the Relaxing Room Spray with essential oils of French Lavender, Rose Geranium, Geranium, Virginian Cedarwood and Frankincense which smells amazing! It's made with completely natural ingredients and comes in a handy non-aerosol spray bottle. The scent is pleasant, calming, and long-lasting too. Perfect for encouraging the family to relax at night.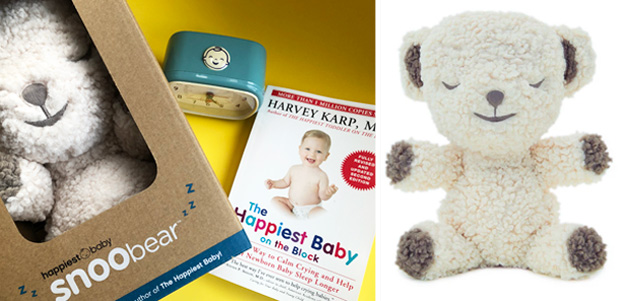 SNOO News and SNOObear White Noise Lovey Review
If you are a parent of little ones, you might have heard about the famous SNOO Smart Sleeper. This innovative baby smart sleeper is celebrating its 5th birthday this year! The product was created by Dr. Harvey Karp, one of America's most-read pediatricians and is a safe baby bed that features a swaddle that securely attaches to the sleeper to prevent rolling over, keeping your baby safe and comfortable all night long.
SNOO also make other products, including the adorable SNOObear White Noise Lovey that my youngest daughter has and loves!
White noise machines are a great tool to help promote sleep for babies, children and adults. For newborns, the reason is clear – the womb is a noisy place and low, rumbly white noise helps create a similar environment and helps your new baby settle.
The SNOObear has a removable white noise machine hidden in its tummy with shushing rhythms to help babies settle and sleep for longer. It has 6 different soothing sounds (rumbly train, soft shush, loud shush plus 3 SNOO sounds), 3 levels of volume and a timer of 30 or 60 minutes. For three hours after being turned on, it responds to new fussing by turning the sound back on.
The SNOObear is a great sleep tool for little ones and can be used as a cuddly toy or a puppet when your child is older.
The products featured in this post were kindly gifted for review. As always, all my reviews are 100% honest and all thoughts and opinions are my own. Contains a sponsored link.