Toys & Games That Help Children Learn to Tell the Time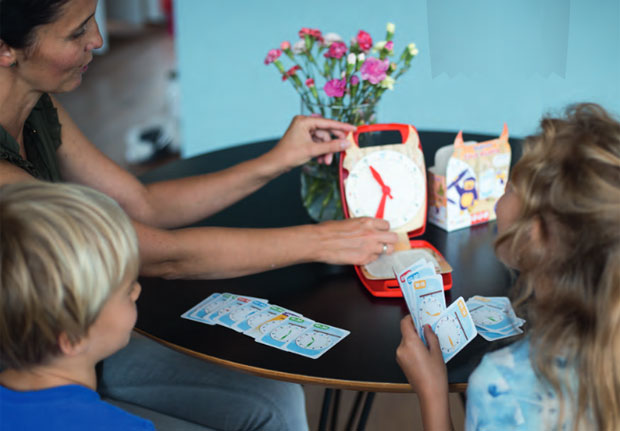 Toys & Games That Help Children Learn to Tell the Time
Learning to tell the time is an essential skill to teach your kids. There are a few things that you can do to help your kids get started thinking about the time and then there are toys and games that help children learn to tell the time and master the skill.
Firstly, your child needs to understand the concept of time, so before you do anything else, talk to your child about time. Tell them what time it is when you do different things, how long things take, talk about the past, the present and the future. The next thing is to learn to count to 60 as, of course, an hour as 60 seconds in it and being able to count to 60 will help your child tell the time. I also believe that it's a good idea to have clocks of different kinds — digital and analogue — around the house so that your child can see clocks and try to tell the time when they want to.
Then it's time to make learning fun by adding some toys and games that are designed to help this learning process. There are quite many to choose from but here are our favourites: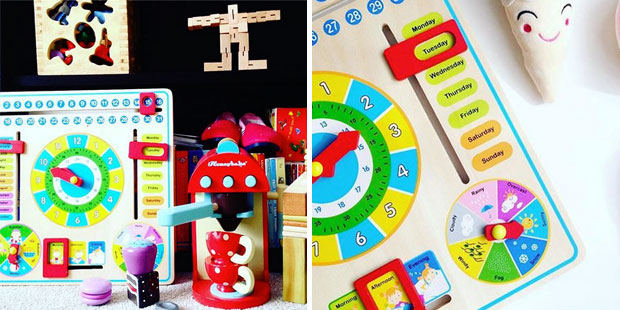 I bought this quite a while ago to use as a tool to help teach my kids about time, days of the week and months of the year. It's a lovely toy that lets children explore these things and learn faster. My eldest daughter loves asking what date and day it is, then what time and if it's morning, afternoon or evening, then making sure the Calender Clock is all set to what it currently is. It even has a weather section which is fun too!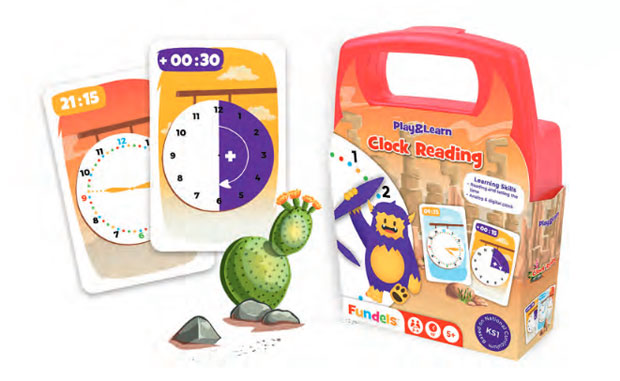 Fundels Play & Learn Clock Reading Educational Game
We love Fundels games and one of the newest additions to the Play & Learn range is a Clock Reading game that helps children learn to read the clock and tell the time, both digital clocks and analogue clocks. You use the analogue clock in the lid of the game box (see photo at the start of the post) or use an app to play the game with a digital clock. The game has lots of cards and the aim is to collect as many as them as you can while you're practicing how to tell the time.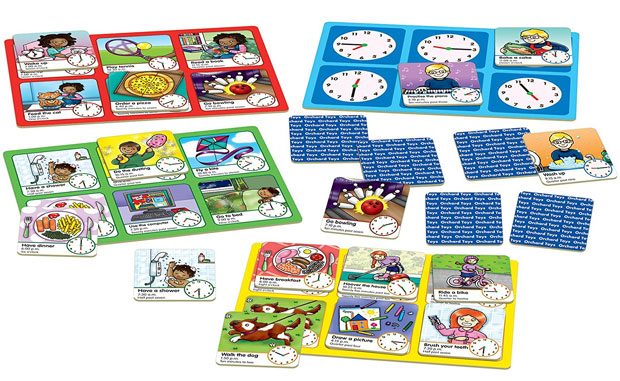 This is another game but a Lotto type one that focusses on teaching kids how to tell the time but also on fun and familiar activities that are often done at certain times. There are two ways to play and younger kids can join in and simply match the pictures.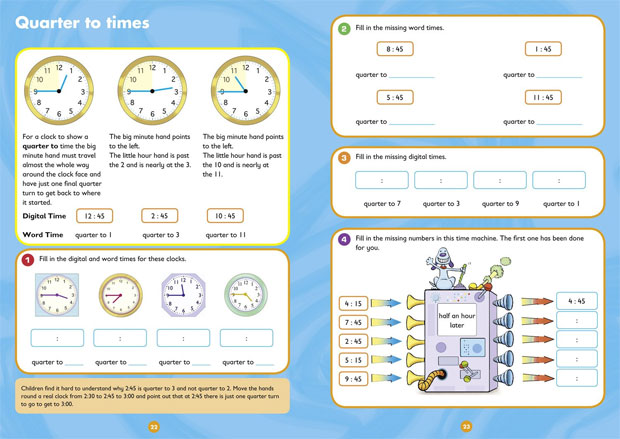 Collins Easy Learning Book:

Telling the Time Ages 5-7
My eldest loves educational activity books and there are books that cover telling the time too like this one from Collins. Books like these are a great way for your child to learn the right levels for their age at home while also having fun at the same time.
If you're looking for new toys for your children, check out the toys at doodlebuckets, which is a parenting website that help mums and dads find the best educational toys and gifts for their little ones.
We received a sample of Fundels Play & Learn Clock Reading Educational Game. As always, all my posts are 100% honest and all thoughts and opinions are my own. This post contains a sponsored link.