Traditional Pork Pies from Vale of Mowbray Review
|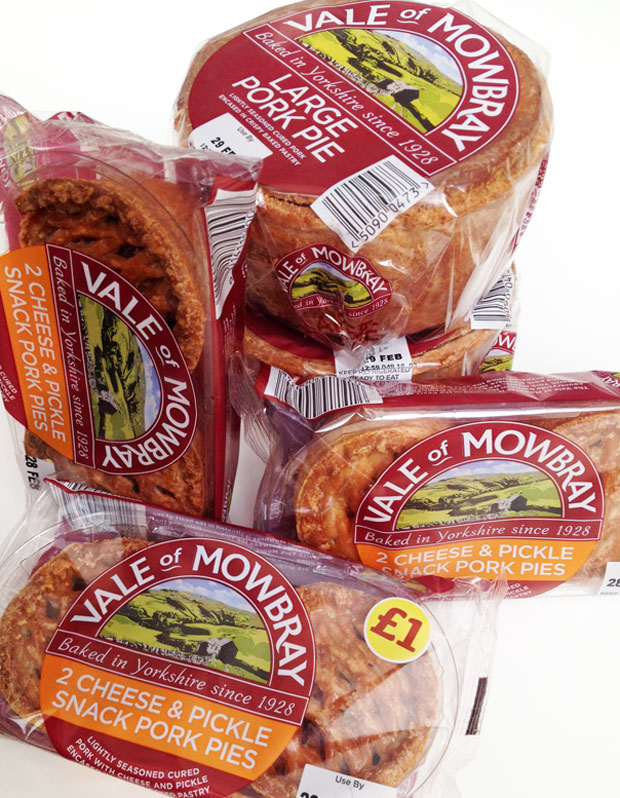 Traditional Pork Pies from Vale of Mowbray Review
Vale of Mowbray make traditional pork pies here in Yorkshire. They've been baking and brewing delicious things for over 200 years. In the past 86 years, they stopped the brewing and focussed on achieving the perfect, scrummiest pork pies.
The pork pies from Vale of Mowbray are made to their traditional recipes, using only the freshest ingredients. The pastry is a classic hot water pastry and it's filled with tender, cured pork that has been delicately seasoned with an irresistible blend of herbs and spices. The pies are topped with a golden pastry lid and then they're ready to be enjoyed!
There are seven different types of pies to choose from: Grosvenor, County, Large (with or without egg), Medium, Individual, Snack (different flavours) and Mini.
To my husband's delight, we were recently sent some Large pies and some Cheese & Pickle snack pies to try. My husband loves pork pies and so does the rest of his family and our neighbours too. I think most meat-eating British people do! I'm a Swedish vegetarian so I've never had one but I know they're a big deal and an important part of British culture. The pies from Vale of Mowbray did not disappoint!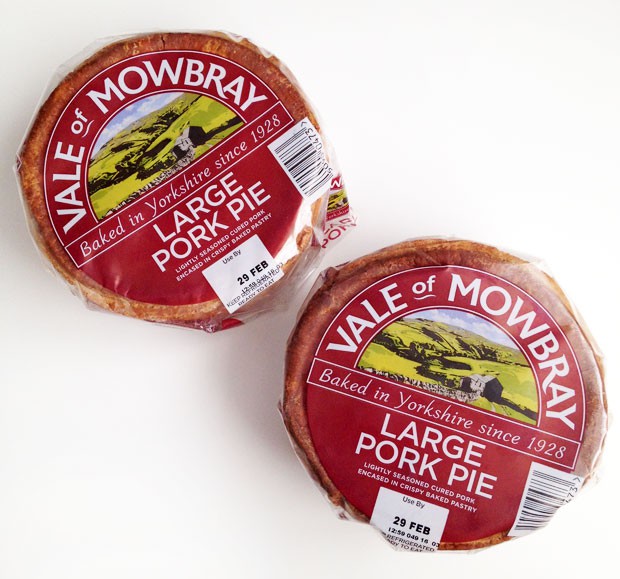 The Large pork pies are big enough to slice and share (if you want). It's a great family sized pie. According to my testers (my husband, my parents-in-law and my neighbours), the Large pies were delicious! The golden crust was perfect, the meat good quality and really tasty and the amount of jelly was just right.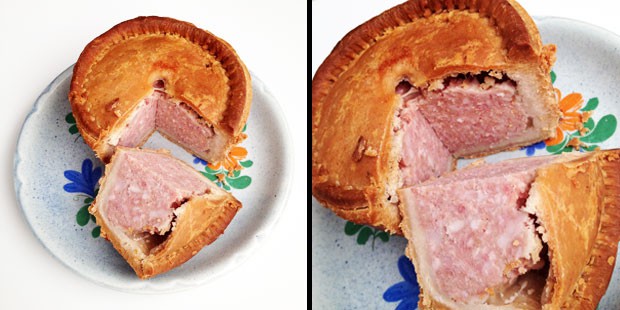 The smaller, snack sized pies were my husband's favourite and he didn't even want to share them. The cheese and pickle addition worked really well and with the snack size portion you get a great crust to pork ratio.
He said these were some of the best pork pies he'd ever had. The snack pack with two pies is really handy for taking with you on picnics or to work for lunch. At just £1 for two, they're an absolute bargain too.
You can find these scrumptious pies in Asda, Tesco, Sainsbury's, Costcutter, Nisa, Iceland and Booths. Find out more on the Vale of Mowbray website.
We were sent some Vale of Mowbray pork pies to sample for this review. As always, all my reviews are 100% honest and all thoughts and opinions are my own.