Treat yourself! How the British are Spending Their Money on Treats
|
Treat yourself! How the British are Spending Their Money on Treats
The majority of us will spend most of our wages on the mundane essentials — the mortgage or rent, energy and gas bills, food shopping and other household essentials — but it's of course nice to treat yourself when you can.
Just how much do Brits spend on treats and how do we compare to the rest of Europe? Hotel linen hire provider, Shortridge Laundry does the math:
Visiting a restaurant with my family is one of my favourite treats and I'm not alone. In 2016, eating out was the most popular leisure activity in the UK with 85% of UK consumer spending being spent on dining out during the first quarter of that year.
On average, Brits eat out twice a week and spending £44 per week in total. Monthly, this means a spend of £176 or a staggering £288,000 over the course of a lifetime. People aged between 18 and 29 spend double this figure at £88 per week in restaurant bills or £352 per month.
This is in tune with my own experience — we used to go out a lot more often before we had children and spend more money too on both food and drinks. Now, we only go out for dinner every few months and spend a lot less as we'll rarely have alcoholic drinks or if we do, just the one glass as we're usually with the kids.
Only the Spanish eat out more regularly than us with a total food and beverage market worth of $133 billion, followed by Italy, then Germany and France.
New research from Point A Hotels shows that the typical Brit will spend £62,000 on a total of 378 different hotel stays during their lifetime. That's an interesting figure! It works out to an average price of £52 per night which suggests budget and mid-range hotels are most popular in the UK.
Additional research suggests that 70% of hotel guests never make use of the hotel gym or spa. Maybe consumers are actively choosing cheaper hotels that don't even have these facilities as they're not using them.
Swiss travellers are very different though — they're all about luxury and 72% of them will book a luxury hotel.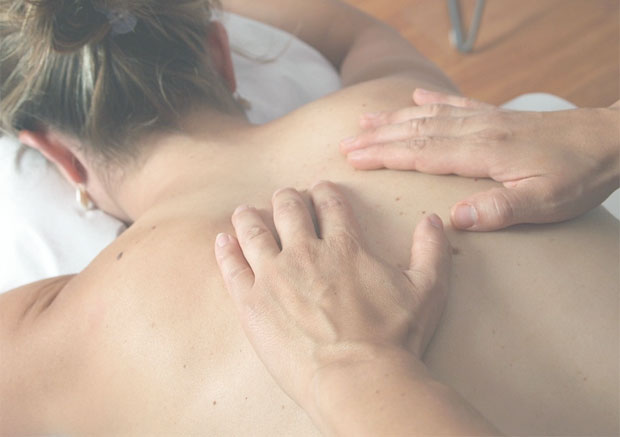 Pampering treatments can be a great way to relax after a long week at work — whether it's a spa visit, a massage or simply some new beauty goodies to enjoy at home. But just how much do Brits spend on their beatification each year?
According to research by TotallyMoney.com, the average Brit will spend £4,454 on beautifying themselves each year and this includes haircuts, makeup, gym memberships, clothes and beauty treatments. This figure varies by region but is actually lower in London than Leeds. In London it's £6,300 and in Leeds £7,000 per year. My personal figure is nowhere near this but I do save a lot of money by cutting my own hair (thank you wavy/curly hair!) and I'm quite a savvy shopper in general. Running after the kids means I don't have time or the need to a gym membership!
2014 statistics show that European consumers spend €129 on cosmetic products per year. Norway has the highest average cosmetics spend at nearly €250. These figures seem quite low but they do not take into account things like spa and beauty treatments.
Other than eating out, enjoying hotel stays and spending money on making ourselves look beautiful, there are a few other little extras that add up to quite big yearly spends too.
— Clothes Shopping —
Do you think men or women spend the most on clothes? It's actually men in the UK according to recent research. Men choose more investment type pieces that they actually use while women often buy lots of clothes, many of which remain unused. The yearly spend on clothes for the average Brit is £1,042. Compared to other European countries, Estonia had the highest percentage of their household consumption expenditure on clothing and footwear at 6.7%, closely followed by Italy at 6.3% and the UK at 5.7%.
— Cinema Visits —
Even though streaming at home as become very popular, people still like to treat themselves to a cinema visit every now and then.
In the UK in particular, it was found that we only spend around £19 per head annually on the cinema due to the expensive ticket prices. The French visit on average 3.3 times a year, the Germans 1.5 and the Brits 2.6 a year.
We used to go all the time pre-kids but often went to free screenings too so it didn't actually cost much at all. Now we mainly see kids' films but if you go to the special family screenings, you can often get heavily reduced tickets.
Sources:
https://www.thesun.co.uk/news/2893113/brits-spend-more-than-288000-eating-out-at-restaurants-in-their-lifetimes-because-were-too-lazy-to-cook/
https://view.publitas.com/cushmanwakefield/global-food-beverage-report/page/30-31
https://www.cosmeticseurope.eu/files/2214/6582/1941/Cosmetics_Europe_Socio-economic_Contribution_of_the_European_Cosmetics_Industry_2016.pdf
http://metro.co.uk/2017/05/20/brits-spend-4000-a-year-on-looking-good-6649204/
https://www.kayak.co.uk/news/wp-content/uploads/sites/5/2015/06/Mobile_Travel_Report_UK.pdf
https://newsroom.mastercard.com/eu/press-releases/treat-index/
http://www.independent.co.uk/news/business/news/selfie-generation-cosmetic-sales-flawless-contours-instagram-facebook-social-media-snapchat-a7699901.html
http://www.telegraph.co.uk/fashion/news/do-spend-1042-clothes-year-new-research-reveals-average-brits/
http://ec.europa.eu/eurostat/news/themes-in-the-spotlight/household-expenditure
https://www.statista.com/statistics/458680/cinema-admissions-per-capita-in-european-countries/
https://www.cinemablend.com/new/Global-Audiences-Spent-Record-Breaking-Amount-Money-Movies-2015-103737.html
https://www.cinemauk.org.uk/the-industry/facts-and-figures/
https://yougov.co.uk/news/2015/02/05/yougov-reveals-cost-cinema-visit/
https://www.theguardian.com/media/2017/jun/14/netflix-amazon-uk-cinema-box-office-film-dvd-blu-ray-pwc
Collaborative Article.