Trying to Create a Healthy Lifestyle for Your Kids; Here are 4 Essential Considerations
|
Trying to Create a Healthy Lifestyle for Your Kids; Here are 4 Essential Considerations
If you are like most parents, you want to do everything in your power to ensure that your children have a healthy lifestyle. However, juggling work, school, and extracurricular activities can be difficult enough – ensuring that your kids are eating right and getting enough exercise can feel overwhelming. But don't worry – we are here to help! This blog post will discuss four essential considerations for creating a healthy lifestyle for your kids.
One of the most important aspects of a healthy lifestyle for your kids is ensuring they get proper nutrition. This means ensuring that they eat a balanced diet with plenty of fruits, vegetables, whole grains, and lean protein. It is also important to limit their intake of sugary drinks and snacks. You can help your kids make healthy choices by packing their lunch for school instead of letting them buy lunch at the cafeteria and by having healthy snacks such as fruits and nuts available at home. You can also encourage them to choose only healthy snacks from vending machines for convenience.
If you are struggling to encourage your kids to eat healthier foods, there are a few tricks that you can try. For picky eaters, try cutting food into fun shapes or serving it with a dip or sauce. You can also let them help with meal planning and preparation – kids are more likely to eat foods they have helped cook.
Getting your kids up and moving is vital for their physical health and also benefits their mental well-being. Exercise releases endorphins which have mood-boosting effects, so it's a great way to help improve your child's mood and overall outlook on life. There are endless ways to get your kids exercising, so find something they enjoy and make it a part of their daily routine. There are plenty of options, whether playing tag in the backyard, riding a family bike, or signing up for a sports team.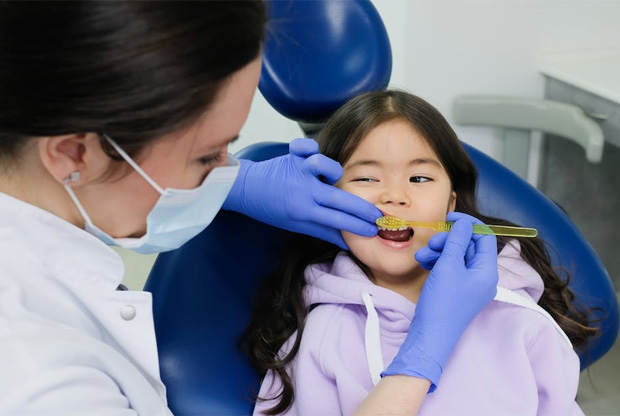 Health check-ups and screenings
It's essential to take your kids for regular health check-ups, dentist appointments, and screenings, even if they seem healthy. This will help you catch any potential health problems early on. Make sure to keep up with their vaccinations and an allergy test too. Immunizations can help protect your kids from serious diseases.
You should also teach your kids about the importance of good hygiene. Show them how to wash their hands and brush their teeth properly. Help them develop healthy habits they can carry with them for the rest of their lives.
Finally, don't forget to model healthy behavior yourself. Kids are more likely to adopt healthy habits if they see their parents doing them. Eat a nutritious diet, exercise regularly, and avoid tobacco products and excessive alcohol consumption. Setting a good example can help your kids make healthy choices for themselves.
Mental health is just as important as physical health, yet it is often overlooked. Communicate openly with your kids about their mental health and well-being. If you notice any changes in their behavior, don't hesitate to contact a professional for help.
Teaching kids about healthy coping mechanisms and habits to improve mental health from a young age is essential. This will help them constructively deal with stress and anxiety. Some healthy coping mechanisms include exercise, journaling, and talking to someone they trust.
Make sure your home is a haven for your kids. This means having rules and boundaries in place that encourage positive behavior. It also means creating an environment where your kids feel comfortable expressing themselves freely without judgment.
There are many important considerations to keep in mind when trying to create a healthy lifestyle for your kids. Focusing on nutrition, exercise, mental health, and regular check-ups can help your kids live long and happy lives.
Contributed Article. Contains a sponsored link.