Unique Theme Ideas for The Ultimate Kids' Party
|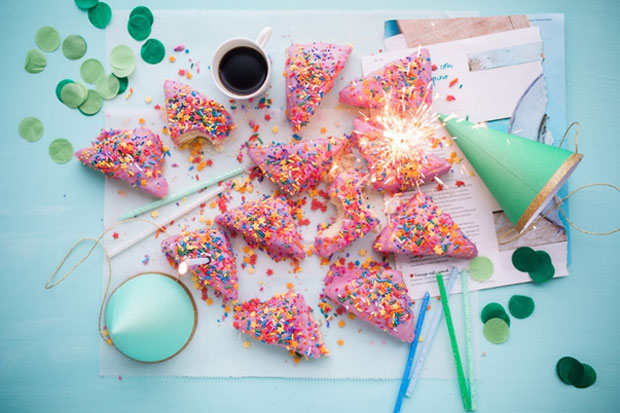 Unique Theme Ideas for The Ultimate Kids' Party
Party themes are often swayed by your child's interests, but that doesn't mean you can't have fun with them. I thought I'd scour the internet to find some quirky ideas for props and activities for my little ones' next parties, meaning you don't have to. Read on to see what unique party theme ideas are trending right now.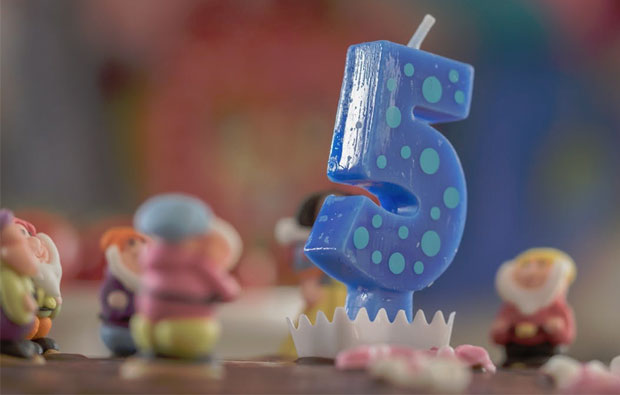 For all those high-kicking kids out there a ninja party is an obvious choice, while the theme is currently riding on the back of LEGO Ninjago's success. When the mini martial artists arrive, simply hand them a ribbon headband – or it's easy to make these masks using little more than paper plates.
Balloons can be jazzed up by sticking some ninja eyes on them, and a game to try if you happen to have a few Ninjago minifigures is hiding them in rice and getting the kids to save them with chopsticks – blindfold optional. But what do ninjas eat, I hear you ask? Well sweet stuff is easy, as you can make anything round – like an Oreo – into a ninja face with a bit of icing. Fortune cookies are also a fun idea. It wouldn't be too hard to make a ninja cake either, with some fondant for the eyes and mask, surrounded by coloured icing.
If your kids have been inspired by a trip to explore Warner Bros Studio Tours, there really is no other theme for their party than witches and wizards, Harry Potter style. Decorate the venue with floating candles, hanging keys and potion bottles and let their imaginations run wild. When they get peckish, it's time to serve up some Harry Potter themed bites like this easy snake baguette. The star of the culinary show has to be this homemade butterbeer however, non-alcoholic of course.
Activities like wand-making are fun for all ages, while a really nice touch would be to set up a makeshift photobooth and print some individual wanted posters. Change the photos to sepia effect and add them to this 'Have you seen this Wizard?' printable template, then sneak the posters up on the walls as if by magic. Guests can even get to take theirs home afterwards if they want to.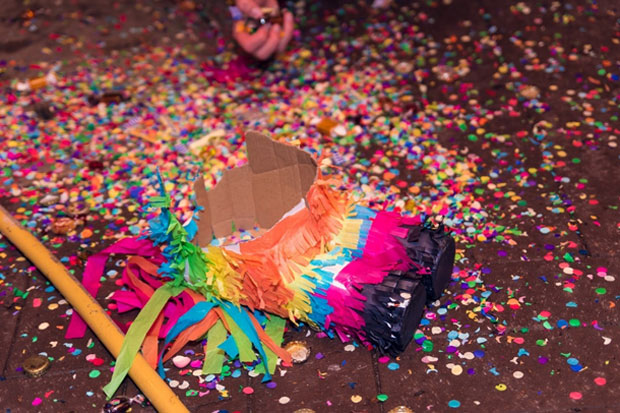 What I love most about the idea of a rainbow and unicorn party is that with a theme so lavish, you really can't go over the top. Invitees can be covered in glitter and dressed head-to-toe in multi-coloured clothes, giving them just a small indication of how sparkly the party will be.
When it comes to snacks there should be a lot of food colouring involved, while making a layered rainbow cake would be great fun. For a fun and colourful party game, I also found this perfect rainbow unicorn piñata.
Nemo and Dory have made it big, but you don't have to go Pixar to create an ocean theme. Ask your miniature guests to come as sea creatures, or wear blue and they can be the sea itself. Decorations are easy as blue and green crepe paper can be turned into waves and seaweed, while your kids will love making fish, starfish and octopus to hang up.
One fun and easy party activity that also provides something for guests to take home is this fish paper lantern idea. Dish up some fish fingers for tea, and maybe even calamari disguised as onion rings, with nibbles served in mini buckets and spades.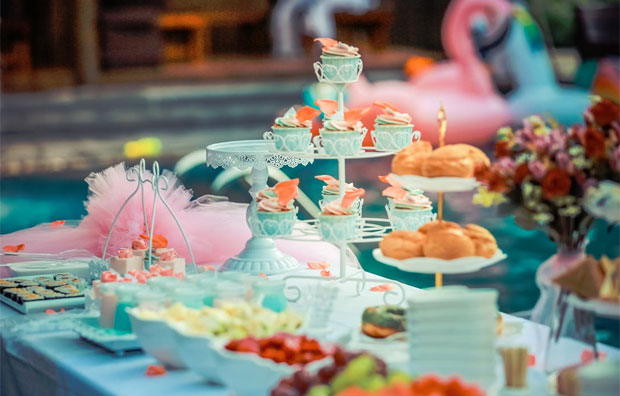 Have you had any theme requests for your kid's next party? It'd be great to know what else is trending!
Collaborative Post.