Update! teapigs 2 Week Matcha Challenge + Review
|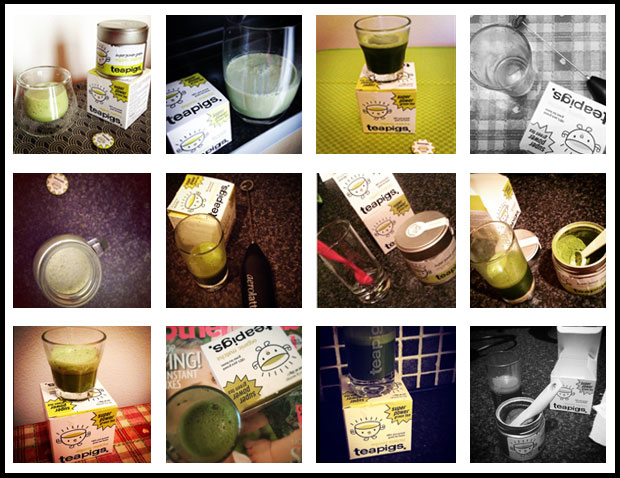 Update! teapigs 2 Week Matcha Challenge + Review
The two week matcha challenge that I have been doing with teapigs is over. I have had matcha shots every day for two weeks now. I have enjoyed the ritual and got into a good routine making sure I had my matcha daily. The sheet below really helped me keep track of my matcha intake.
I tried to remember to Instagram my shots everyday but forgot a couple. You can see most of them in the collage above.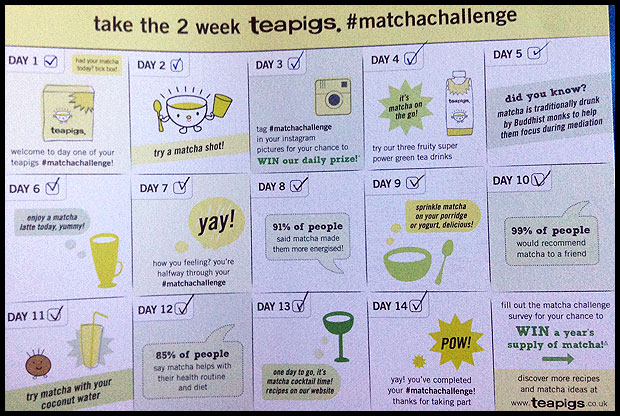 The matcha by teapigs is of the best quality. No wonder it's got so many 5 star reviews on their website. It's smooth and tastes just right. You can have it just mixed with hot or cold water or if you prefer a sweeter taste you can mix it with any kind of milk (either as a shot or in a tasty matcha latte sweetened with honey mmmm…) or whisk it into some juice.
I have a very energetic 12 month-old baby who doesn't sleep much, so it's hard to tell if I feel more energetic. After my matcha challenge I did feel strong enough to cut down on my coffee intake and didn't experience my usual withdrawal symptoms so maybe the matcha helped me there. I believe in the health benefits of matcha and a Japanese way of eating in general. They do live a very long time in Japan so whatever they are doing, it's working!
My husband joined me and took the matcha challenge too. He's not a fan of the green tea taste but took his daily shots. Something we both noticed towards the end of the challenge was that our skin seemed brighter and clearer than before. Nice bonus!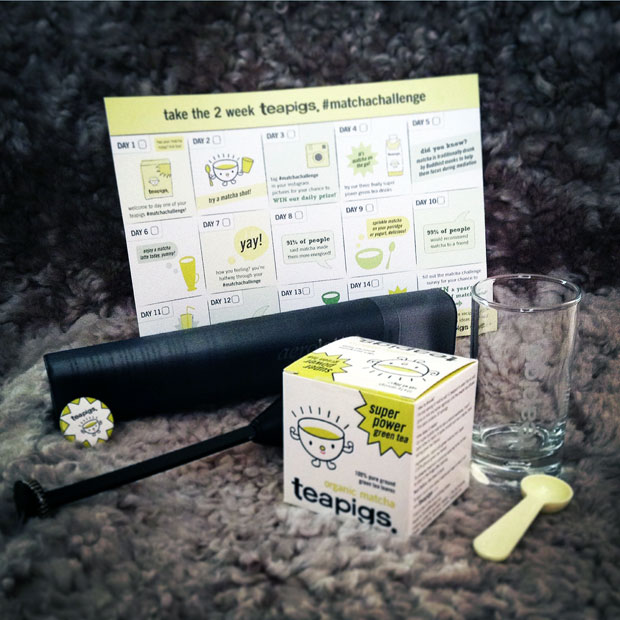 The matcha from teapigs comes in cute metal tins that are easy to store anywhere. You can buy teapigs matcha (and lots of other yummy teas) and matcha kits to get you started from teapigs' website.
I was sent a kit to take the matcha challenge and to review teapigs matcha tea. As always, my reviews are 100% honest and all thoughts and opinions are my own.