Valentine's Day Gift Guide For Him
|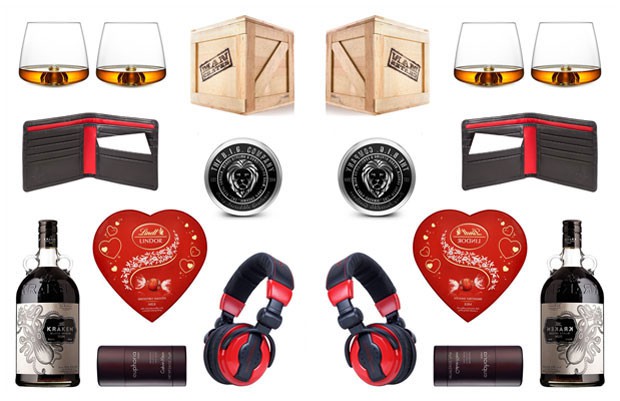 Valentine's Day Gift Guide For Him
Boys and men can be really difficult to shop for whatever the occasion. They probably think the same about us! Valentine's Day will be here soon and in this post I've put together some ideas that I think my husband would love. Maybe there's something in this list for your man too?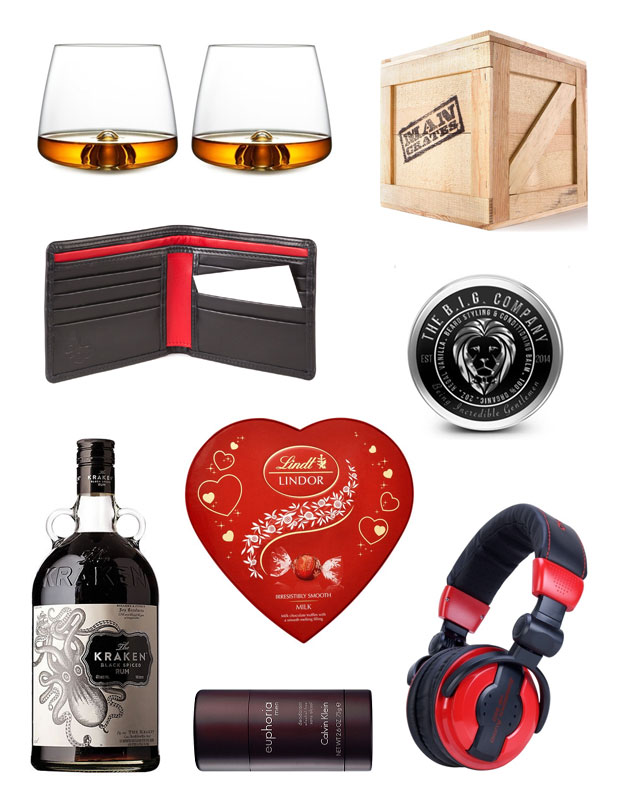 Fancy drinks glasses for fancy spirits. Having nice drink ware for expensive spirits makes all the difference and will make your man feel sophisticated as he's enjoying his drink. These ones are by Normann Copenhagen.
Man Crates. This is a company that make tough, manly looking gift boxes with lots of different themes so you can definitely be sure to find one that suits the interests and taste of the man you're buying for. There's really something for everyone whether they love coffee, bacon, knife making, beer, gaming, cocktails, fishing, camping, Ramen or anything else! See all available Man Crates.
A nice leather wallet. My husband desperately needs a new one as the one I bought him nearly ten years ago is falling apart. Something slimline like this one from Regent would be perfect. I love the red inside for Valentine's Day too.
B.I.G. Beard Balm. If your man has a beard or a moustache this little tin of magic balm would make a great gift. It makes beards soft and makes them smell lovely too! Read my full review here and buy from Amazon.
Chocolates. Boys love chocolate too so spoil your man with his favourite and if it's available in a special Valentine's Day packaging it's even better. My husband loves chocolate but we rarely treat ourselves to Lindt Lindor balls so I might get him some of these.
Favourite tipple. A bottle of your partner's favourite drink is always a good gift, especially if it's a more expensive one that he doesn't normally buy himself. I introduced my spiced rum loving husband to Kraken Black Spiced Rum for his birthday and he loved it.
A scent that you love. When choosing a perfume, EDT or scented deodorant for your partner choose something that you really love and let him know. I'm sure knowing that you love it will inspire him to wear the scent more often. I love Calvin Klein Euphoria for men.
A nice pair of headphones. Men usually appreciate practical and useful gifts and this is a gift like that. Headphones are great for travelling, listening to music or audiobooks and watching films when commuting, for working on the computer or gaming at home. These Prebeat American Audio HP550 Headphones in the LAVA colour are perfect as a Valentine's Day gift. The red and black looks great together. Read my review here and buy from Amazon.

I hope you found this lift of gift ideas helpful! If you're still struggling to come up with ideas, Amazon has a Valentine's Day section with lots of gift suggestions for all recipients.