Luxury Handmade Valentine's Day Cards From Made With Love
|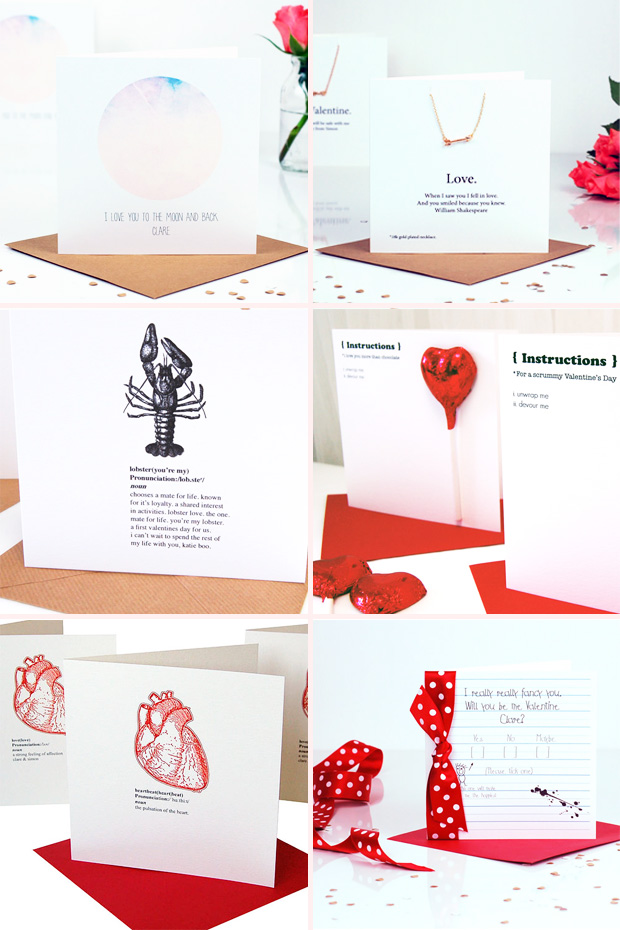 Luxury Handmade Valentine's Day Cards From Made With Love
Only a week and a half left until Valentine's Day! Have you bought your card yet? If not, there are some really beautiful and lovely handmade ones from Made With Love that would be perfect to write a love message in.
Above are my favourite Valentine's Day cards:
I love that the cards from Made With Love are so unique and quirky! They are much more interesting and fun than the ones I've seen in regular card shops. Prices start at just £3.50, you can personalise your card (front and inside) and you can choose to have the it delivered to yourself or straight to the recipient which is very convenient if you want to send your card rather than hand deliver it.
Made With Love describe themselves as:
"A little bit vintage. A little bit kitsch & always beautifully personal."
I think this is a perfect description for this online boutique where you can buy designer furniture, personalised greetings cards for all occasions, gifts and stationery for weddings and events.
I have a special discount code for you to use which gives you 30% off the Made With Love website in the run up to Valentine's Day. Please see the code below. It's valid until the 13th of February.
AMUMREVIEWS30
Go on, go and order your Valentine's Day card (and cute gifts!) from Made With Love and make your loved one smile!

I'll receive a Valentine's Day card from Made With Love as a thank you for this post. All thoughts and opinions are my own.