Welcoming Home A Dog: 4 Things To Organise When Your Canine Friend Arrives
|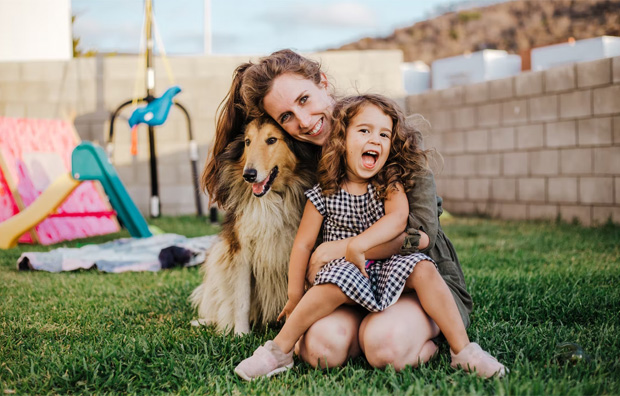 Welcoming Home A Dog: 4 Things To Organise When Your Canine Friend Arrives
Welcoming a dog into our lives is a joyful experience for many. Whether you grew up in a household full of pets or this is your first time being an owner, there are several things you should do in preparation for welcoming them home. You want the experience to be as smooth as possible with your furry friend feeling comfortable and having everything they need to thrive. Keep reading for our tips on what to organise ahead of their arrival.
Talk to your family
Getting any pet, in particular a dog takes a lot of time and commitment so make sure that you and your family are ready for the responsibility. You should decide who will be the primary caretaker of the dog, will it be yourself or someone who is in the house more often? You may want to coordinate things like who will feed the dog at certain times of the day so that your pet is not over or underfed. You will also want to get pet insurance in case of any accidents or illnesses to keep your dog protected and make sure that on arrival you provide a calm setting especially if your pet is a little nervous.
Prepare your home
Preparing your home itself is a big part of taking on a pet. How much preparation will depend on the age and type of dog, for example with untrained puppies you will want to keep some items out of reach to avoid them being chewed or ruined. You should also take care to remove anything that could harm your precious creature such as certain plants, medicines, or cleaning products. If in doubt it's always safest to store these out of reach.
Stock up on supplies
If you have been planning on getting a pet for a while it is likely that you have been making a list and stocking up on what it will need. When it comes to having a dog there are some basic requirements and as you get to know them you may buy some additional toys or food that they enjoy. This list is a good starting point:
Food and water bowls
Food and treats
A collar and lead
Dog bed
Toys
Dog gates to cut off certain rooms
Set up a routine
Finally, it is important to set up a routine as soon as possible. This will help your dog to settle into your household faster and be better behaved. It is especially important if your pet is a puppy and needs to be trained. Try to make set times for activities such as feeding, walks and toilet breaks and stick to these as closely as you can. You can take some time to observe your dog and get to know their natural cycle and work around it, this is a sure fire way to make for a happy pet and owner.
Read up on training
You will have to do some basic training when your dog comes home, which will make sure they are comfortable in its new home and won't hurt itself or damage any of your property. Make sure you have a crate handy. Despite how it might look, this is your dog's safe space, and you will have to put them in it whenever you leave them alone and whenever you leave the house. Put some blankets, some toys, some water and food, and even something you've worn lately. The smell of you will comfort your dog when you're not there and you can be sure they feel safe.
Welcoming home a dog is a wonderful experience and being prepared will help make it easier too.
| Guest Article.