Weleda Arnica Product Range for Muscle Recovery
|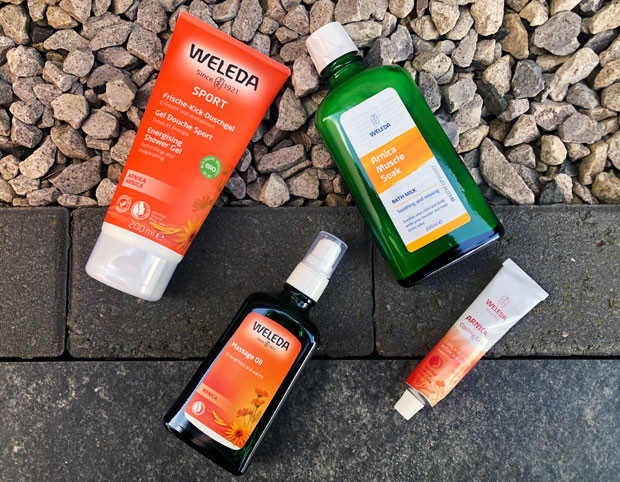 Weleda Arnica Product Range for Muscle Recovery | AD
I'm a huge fan of the brand Weleda, their amazing products and how they grow the plants that are used in their product ranges. For over 100 years, Weleda has been growing plants organically and biodynamically and created natural health and well-being products in an ethical and sustainable way.
In this article, we are going to celebrate Weleda's multi award-winning Arnica product range. Arnica is a sunny yellow plant with excellent anti-inflammatory properties. The flowers of the Arnica plant contain about 150 pharmaceutically active ingredients such as flavonoids, carotenoids, sesquiterpene lactones and precious essential oils. It also has a fine silica content that gives Arnica the ability to help regenerate tissue after blunt injuries such as bumps and bruises.
Arnica has been used historically to treat various ailments and is today still popular for its anti-inflammatory properties as well as for being useful for promoting blood circulation, relieving pain, and speeding up the healing process.
If you are a person who does sport or struggle from general muscle tension, then including Weleda's Arnica products into your routine is a great way to soothe and relax achy muscle and to support the healing too.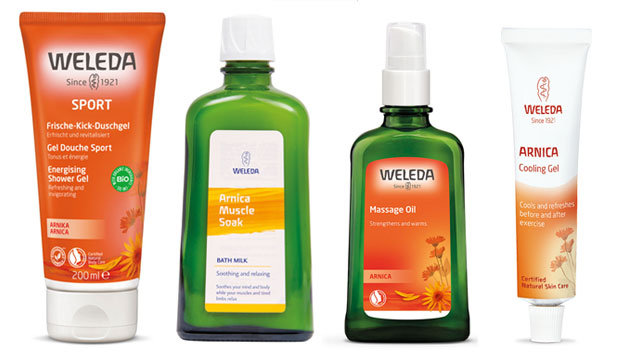 In this article, you can see four products from Weleda's Arnica product range:
Sport Arnica Energising Shower Gel
Arnica Muscle Soak
Arnica Massage Oil
Arnica Cooling Gel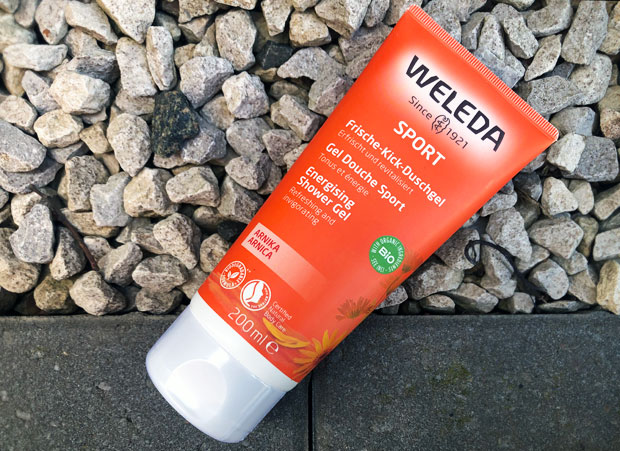 Weleda's Sport Arnica Energising Shower Gel is the perfect post-workout shower gel to cleanse and refresh your skin, while preserving the skin's natural moisture balance. The product is 100% certified natural and has an invigorating organic rosemary and lavender scent that restores and revitalises both body and mind. Of course, it also contains Arnica which works on soothing and supporting your muscles. It's a great shower gel with a wonderful scent.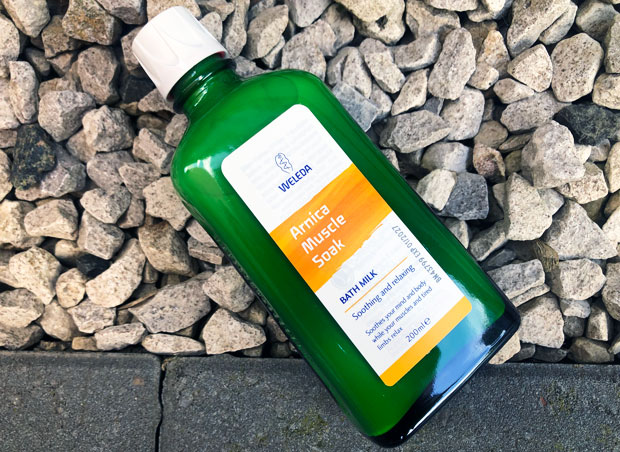 I love Weleda's bath milks and bath soaks and the Arnica Muscle Soak is the ideal choice to create a soothing and aromatic bath to relax your muscles and your mind when you are feeling sore. This wonderful muscle soak contains extracts of Arnica flowers and birch leaves along with rosemary and lavender essential oils to aid recovery and promote relaxation. The product is concentrated – you only need 2-3 capfuls for a bath which is great.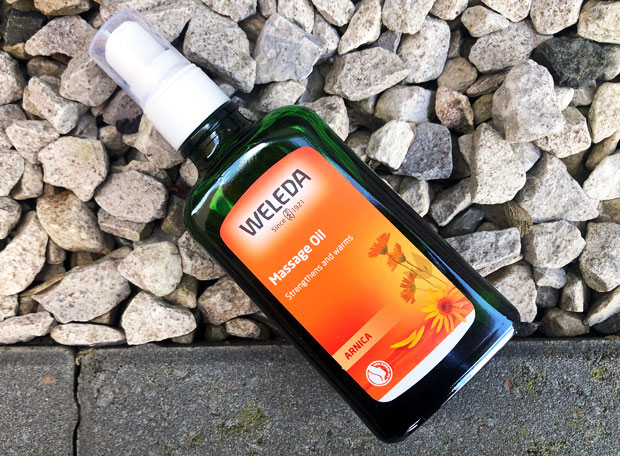 Weleda's Arnica Massage Oil is a hugely popular product used by athletes and sports masseurs. 1.9 million bottles are sold each year (that's one bottle every 16 seconds!) and the product has over 20,000 5-star reviews on Amazon. It comes recommended by over 1000 physiotherapists and has won many UK awards.
The Arnica Massage Oil from Weleda can be used before or after exercise to stimulate healthy blood flow and to relax muscles, protecting against cramps, tension, and soreness. The oil strengthens, nourishes, and tones the skin, whilst warming the muscles. It contains extract of arnica blossom and birch leaves and is naturally fragranced with essential oils of lavender and rosemary which is relaxing and invigorating.
It's a brilliant massage oil that feels fantastic on the skin. It is certified natural, free from synthetic preservatives, fragrances, colourants or raw materials derived from mineral oils. It's great for massage and for general moisturising of the skin too.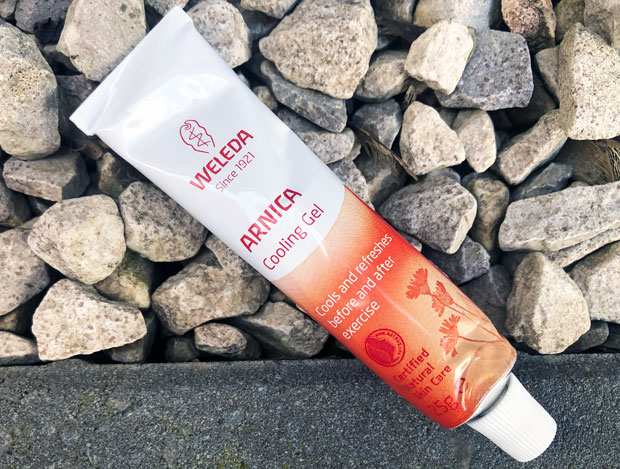 Last, but not least, Weleda's 100% certified natural Arnica Cooling Gel. This is a light gel made with biodynamically grown organic Arnica extract. The non-sticky gel can be used before or after exercise, applied with a light massage to increase blood flow. The cooling sensation feels so refreshing on sore and tired muscles.
Collaboration. Features samples provided for review.