How Well Do You Know Iconic Vans from TV and Movies?
|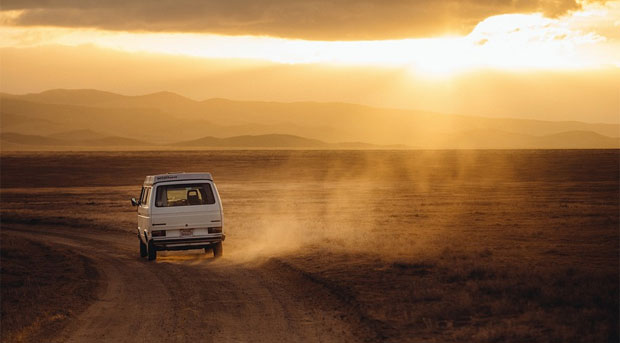 How Well Do You Know Iconic Vans from TV and Movies?
Are you able to differentiate between the Mystery Machine and the A-Team van? OK, that one might have been a little too easy — how about the Mutt Cutts from the Pussy Wagon? See just how much you know about some of the most iconic vans from TV and movies by taking this fun quiz put together by the UK's largest used van retailer Van Monster.
Questions
1. The video to which Lady Gaga song features Kill Bill's bright yellow Chevrolet Silverado SS — aka the Pussy Wagon?
A. Poker Face
B. Just Dance
C. Bad Romance
D. Telephone
2. Who owns the Mystery Machine in the Scooby-Doo series?
A. Daphne
B. Fred
C. Velma
D. Shaggy
3. Who drives the A-Team van?
A. Bosco Albert 'B.A.' Baracus
B. John 'Hannibal' Smith
C. Templeton 'Faceman' Peck
D. M 'Howling Mad' Murdock
4. Which feature wasn't present inside the Tour Vehicles seen in the original Jurassic Park movie?
A. Leather interior
B. Night-vision goggles
C. A drinking tap
D. A mini fridge
5. In the episode of Lost titled 'Tricia Tanaka Is Dead', which character found the DHARMA van—the first time the Volkswagen bus featured in the hit US TV series?
A. Hurley
B. Charlie
C. Sawyer
D. Jin
6. What was the nickname that Jesse gave the RV in the highly-rated US TV series Breaking Bad?
A. The Krystal Train
B. The Krystal Plane
C. The Krystal Ship
D. The Krystal Bus
7. What type of Reliant was Del Boy's three-wheeled vehicle in Only Fools and Horses?
A. Robin
B. Regal
C. Sabre
D. Scimitar
8. How long did it take the Hoover family to drive from Albuquerque, New Mexico, to Redondo Beach, California, in the movie Little Miss Sunshine?
A. 1 day
B. 2 days
C. 3 days
D. 4 days
9. In the film Dumb and Dumber, which part of the Mutt Cutts' exterior has to be lifted?
A. The tongue
B. The ear
C. The rear leg
D. The tail
10. Which manufacturer made the pick-up truck that featured throughout the TV series Sanford and Son?
A. Nissan
B. Vauxhall
C. Volkswagen
D. Ford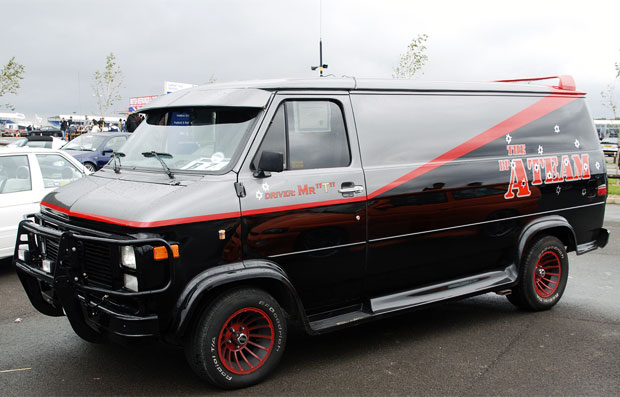 Answers
D
B
A
D
A
C
B
B
C
D
Collaborative Post.