What Bike Size Is Ideal for a 3-Year-Old?
|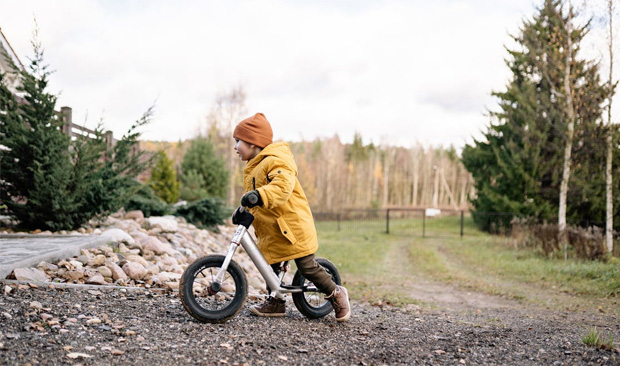 What Bike Size Is Ideal for a 3-Year-Old?
There are so many questions to ask when it comes to choosing a bike for the first time for a 3-year-old (a boy or girl). With quite a number of kids' bikes on the market, finding the perfect bike and bike size for your preschooler may be a bit puzzling. But when choosing one for your 3-year-old, it is important to be aware of what and what to look out for (in which size is an important factor to consider) so you don't purchase a bike that's either too heavy for proper handling or not suitable in any way for their safety. Now, let's dive into an ultimate guide for choosing the best bike size and best first bikes for a 3-year-old!
Bike Size for a 3-Year-Old
It is likely smaller kids face difficulty when using a standard bike for cycling for the first time, especially if there are gears, brakes, etc.
A 12-inch bike is a recommended size for a 3-year-old with heights between 32-40 inches and inseam height between 11-16 inches.
Using your child's inseam, it is easier to find the one or two bike wheel size categories they fall into
It is important to know that bikes with the same wheel size may vary in overall size. So your 3-year-old may fit on a 10-inch bike with a brand, but on a 12-inch bike with other brands. Thus, it is very important to watch out for what makes up the overall size instead.
To opt for a balance bike or a pedal bike depends on what stage your kid is in the biking journey. When he or she is just starting to learn how to ride a bike, especially for riding around inside, a suitable bike type to purchase is a toddler or balance bike. Balance bikes have no pedals and are excellent at letting your kid master balance and learn how to steer. They are rather safe for indoor use and the best way for your kid to learn biking overall.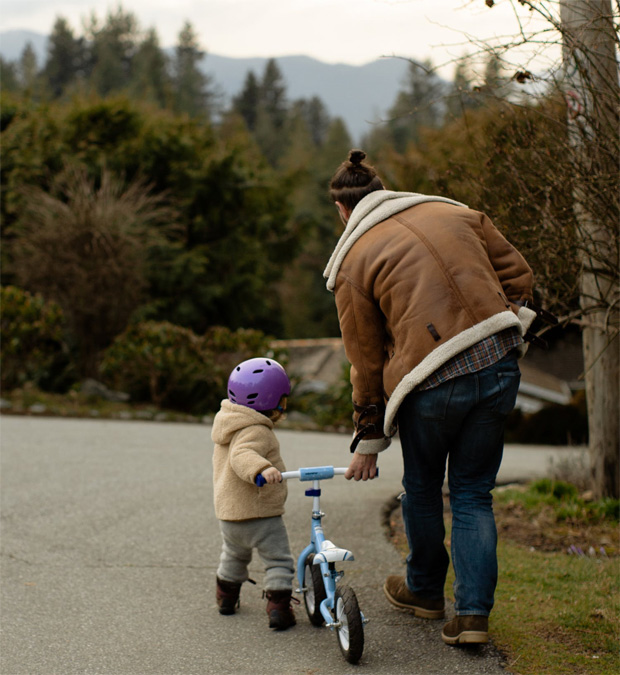 4 Steps to Finding the Right Bike Size (All Age Groups)
Measure your Child's Inseam
The ability to ride a bike conveniently depends on how easily a child's feet can touch the ground in a seated position. Using your kid's inseam in relation to the bike seat height is one of the accurate ways to determine a convenient and right bike fit. To evaluate and measure your kid's inseam, follow the specific instructions listed in the attached link.
Find the Ideal Seat Height
Now, putting your child's inseam and riding ability into consideration, a bike's seat height must be based on whether your child is a beginner biker, experienced, or is using training wheels. If your kids have already learned to balance, you may need to get a bike with training wheels instead; a 12-inch pedal bike or 14-inch pedal bike will be nice depending on your kid's height. For first-time pedal bike riders, the inseam should match the seat height of the bike to ensure they can stop the bike with their feet flat on the ground. "The seat height is the distance from the ground to the top of the seat and will help you narrow down your options even further and guarantee a great fit from day one!"
Specify Wheel Size based on Inseam
To get the best bike fits using your child's appropriate inseam, another important thing to consider is the wheel size, and larger wheel size is best. The larger wheel size of 16"-20" allow for growth and they are way stable and balanced for riding.
Look up the Bike Spec you are interested in
The above steps will be applicable only with your bike spec or the bike of your choice. Just because you think your child needs a 12" bike does not mean any 12" bike can fit them. You have to check for important features and choose which best fits your kid before purchasing. For example, you should be sure that the bike's stand-over height is at least as tall as your child's inseam.
Above all, make sure your child likes the bike. It's not a good idea to buy a bike your child doesn't like with the hope that they will change their mind in the future. Don't do that.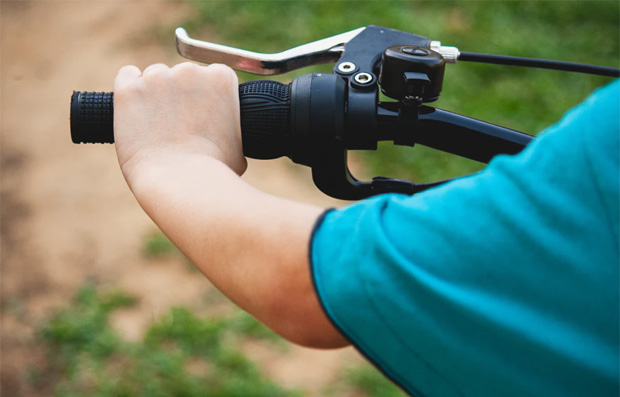 FAQs
Can a 3-year-old ride a bike?
Biking is a great activity that's fun for all ages kids usually learn to ride a bike between the ages of 3-7, and 3 years is a good age to get your kid's biking journey up and running. For starters, start them with a 12" balance bike. This type of bike is a better option compared to a tricycle or bike with training wheels. If after the numerous tips provided, you are still confused about what to look out for when choosing a bike for your child, we have a great list of the best first bikes for 3-year-old.
Is there a difference between bikes for boys and girls?
No, or there shouldn't be, especially for the young riders. But as they get older, they may begin to see certain differences. Specific girl bikes tend to be brightly colored with classic feminine colors (white, pink, orange, etc.), and for boys, cool colors like bright red, dark blue, brown, etc. but you should choose whichever bike is right for your child.
What do I do if my child is in between sizes?
When your child nicely fits at the bottom end of the recommended inseam for a bike, it is easier to choose. But when your child is on the upper end of the recommendation you may find it difficult. If this is the case, then consider staying on the smaller size bike even if they will outgrow it eventually.
Final Thoughts
When choosing a bike for your 3-year-old kid, (including all age groups) the bike size, your child's inseam, and your child's convenience, amongst others are very important factors to consider when purchasing. As you have taken note of the tips provided above, go ahead and choose the most suitable and perfect bike for your kid, and have fun doing that!
Guest Article.