What To Consider When Traveling to Greece
|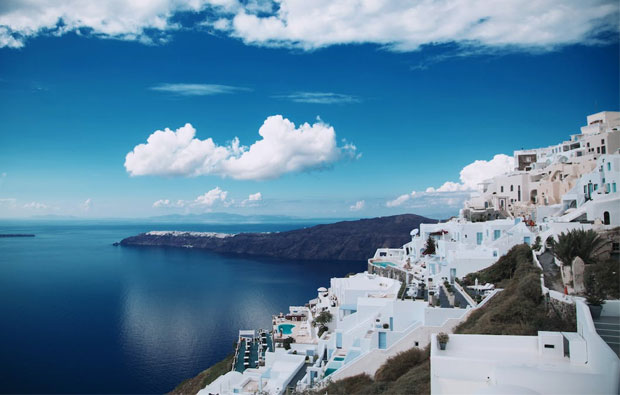 What To Consider When Traveling to Greece
Are you planning a getaway to the beautiful country of Greece? It's understandable why so many people choose this Mediterranean nation as their vacation destination—it boasts an incredible array of ancient sites, paradise-like beaches, delicious cuisine, and hospitable locals. With the right amount of preparation and research, you can ensure that your experience in Greece is one that you'll never forget! In this blog post, we will explore all the essential information you must know before heading off to experience Greece—from what to pack and when to go to how much money you should bring along with tips for staying safe during your journey. Read on for everything you need to consider before boarding your flight!
One of the very first things that you're going to have to consider when traveling to Greece, and probably one of the most important, is which islands you plan on visiting. One of the most amazing things about Greece is the fact that there are over 6,000 islands, however, only 227 are inhabited.
For example, there is Corfu, which is one of the most popular Greek destinations. Once you have decided on an island, you also need to consider how you plan on getting there. So if you're going to Corfu, you need to explore the ferry routes available. Corfu is reachable from a few different ports in Greece, one of which is Patras, which you can learn more about at Let's Ferry. Make sure you consider which island you'll be staying on since this will determine the other islands that you'll be able to visit and explore.
Once you're there, it's easy to rent a car in Santorini or on any other island or mainland destination in Greece. Having a car will give you freedom and flexibility to explore at your own pace.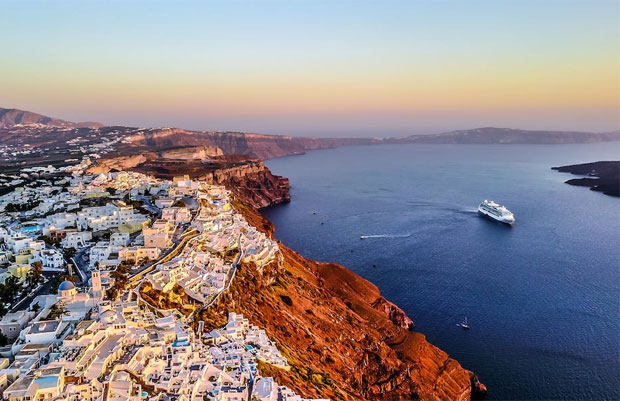 How Much of the Language To Learn
The next thing that you're going to have to consider when traveling to Greece is how much of the Greek language you're going to be learning. This is entirely up to you. However, learning a decent amount of the language will help you converse with the citizens.
More importantly, it will be good to know the basics of the language, especially if you need directions. This will also help you when ordering food, finding out when a bus will be arriving or departing, or even when buying local produce or clothing.
One of the most important things to consider when traveling to Greece is the popular scams happening at the time you are planning to visit. The worst mentality to have when visiting a different country is to assume that scams won't happen to you.
Two of the most popular scams in Greece would be waiter scams, as well as taxi scams. The waiter scam would be when you are shown to a table at a restaurant and you order food, but the waiter requests that you pay before the meal arrives; these aren't waiters. A popular taxi scam would be when you hand the taxi driver a significant note, they quickly swap it out for a smaller one and claim that you still owe them money.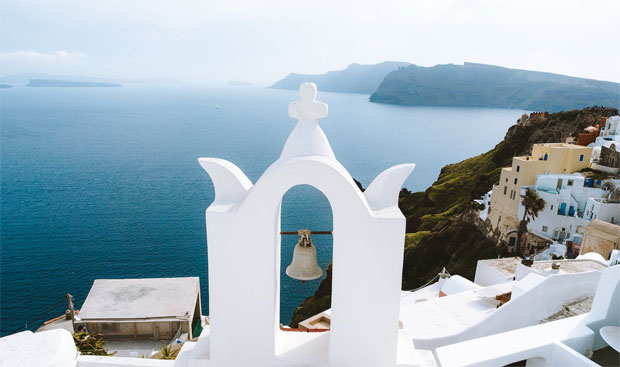 Of all the things that you should consider when traveling to Greece, one of the most important is when you will be going. The time of the year you choose to travel to Greece will drastically affect your experience.
If you would like to avoid all of the hustle and bustle of tourists, the best time to visit would not be in June, July, and August, as these are the busiest months in summer. If you want the best time to visit Greece, that would be mid-September or mid-June, since you'll still get warm weather. However, there won't be as many tourists.
How Much Cash To Withdraw
Finally, the last consideration on this list that you should make before traveling to Greece would be how much cash you are going to be withdrawing. It's very important to keep in mind that a lot of shop owners in Greece prefer to accept physical cash. This means that you should keep a decent amount of cash on you at all times.
However, it's not a very good idea to walk around with all of the cash for obvious reasons. Even though Greece is incredibly beautiful, crime still exists, and the last thing that you want is to get robbed. It would be in your best interests to determine how much cash you needed at any given point in time and withdraw an appropriate amount.
Guest Article. Contains a sponsored link.