What To Do With Your Old Fencing
|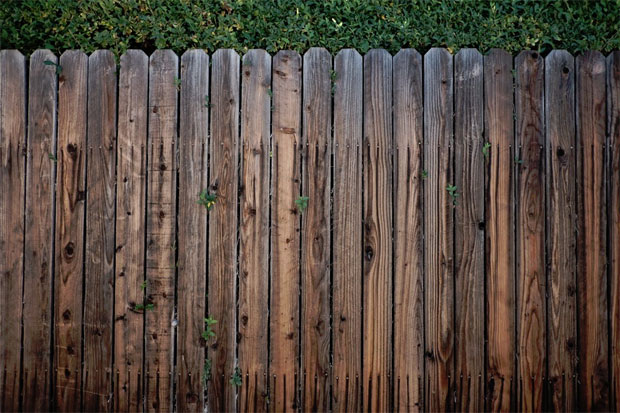 What To Do With Your Old Fencing
Believe it or not, winter is a great time to turn your attention to your garden. Now that the family is less inclined to use it, you'll get the peace and quiet you need to get some jobs done that will have your garden ready for next year. Sorting out your fencing should be one of them. Whether you make repairs or install whole new fencing panels, these helpful hints on what to do with your old fencing will help you save waste. They may even give you some lovely new items for your home and garden.
Repairing your fencing could help you to save money and waste by not having to replace your entire fence. In some instances, all you'll need to is to buy some replacement fence panels and maybe give everything a splash of paint to keep it looking uniform. It's worth investing in a few extra panels ready for winter, as you never know when the weather might cause some damage. Even if you only repair your fence with temporary fixes for now – you'll help to keep unwanted visitors of the four-legged out of your garden who might take a fancy to your flowerbeds or make your shed their home.
Your old fencing can be reused around the garden in ways you might not have considered before. Old fence panels could be used to repair damage to your shed, to create separate beds for plants or even to form a garden path. If you've spent time creating different areas for your garden, using your old fence panels to highlight the different areas will give your garden a neat and organised look.
There's a tonne of ways you can upcycle your old fence panels to create some wonderful items for your home and garden. You'll find some amazing Pinterest tutorials for repurposing your old fencing as well as others that call for some wooden slats. Making candle holders, wall art and even coffee tables are popular ideas for upcycling reclaimed wood and an excellent way to make gifts for others too. Provided the wood isn't rotten, you should be able to clean it easily and give it a new lease of life.
If you're unable to reuse or upcycle your old wood, then it might be time to recycle it. If you contact the local council, you should be able to find somewhere where you can have it recycled – although you'll need to consider transporting it there. Recycling wood is a much more environmentally-friendly solution than burning it and it could be put to better use elsewhere.
Fencing is important to have in your garden and will help keep your outdoor space secure and safe. Your fence is vulnerable to wear and tear, especially during the winter months so be sure to check it regularly for signs of damage. There are some great things you can do with your old fencing to save it to going to waste so start thinking creatively about what you can do with yours!
Contributed Article. Contains a sponsored link.