WoodenRailways Train Tracks & Trains Review
|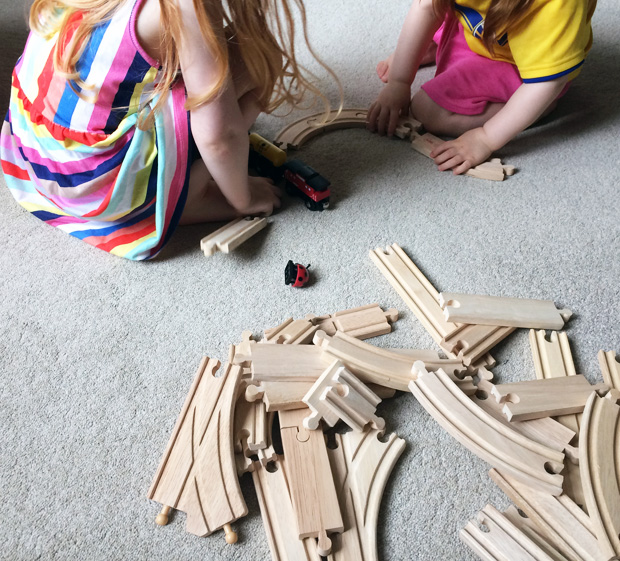 WoodenRailways Train Tracks & Trains Review
We've been planning to buy the girls a wooden train track set for a while as they always show an interest in them at playgroup, shops and when visiting friends and family. We were going to wait until our house move later this year as then we'll have lots more space to play in which is of course good when you're building intricate train tracks.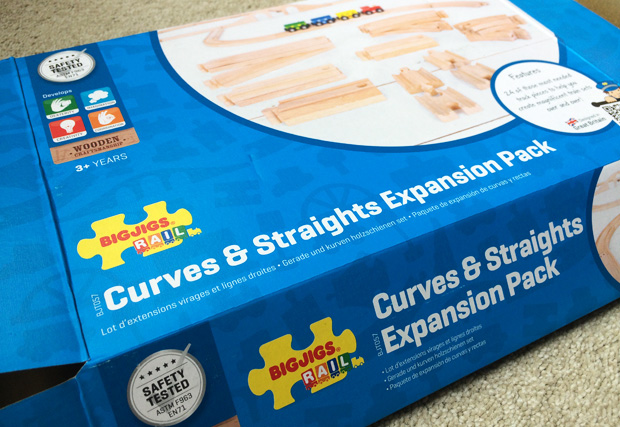 We've had a head start though and recently started our train track collection with some lovely sets from woodenrailways.co.uk. WoodenRailways is a family run business that offers high quality wooden railway tracks, trains, accessories and sets that are all fully compatible with leading brands. The web-shop has all the wooden track sections you might need and lots of fun extras too.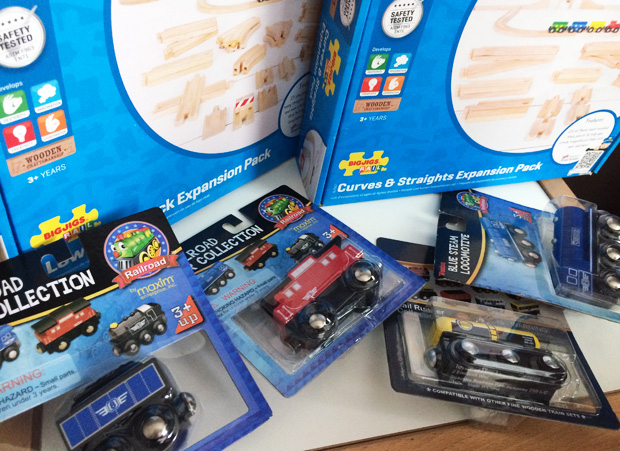 To get us started, we got the following items:
25 Piece Wooden Track Expansion Pack (£15.49)
24 Piece Curves and Straights Wooden Track Expansion Pack (£15.49)
1 Diamond Crossover Wooden Track (£2.99)
4 Long Curved Wooden Tracks (£4.99)
Red Brick Wooden Train Tunnel (£3.99)
Single Wooden Engine Shed (£8.99)
4 Trains (from £3.99 each)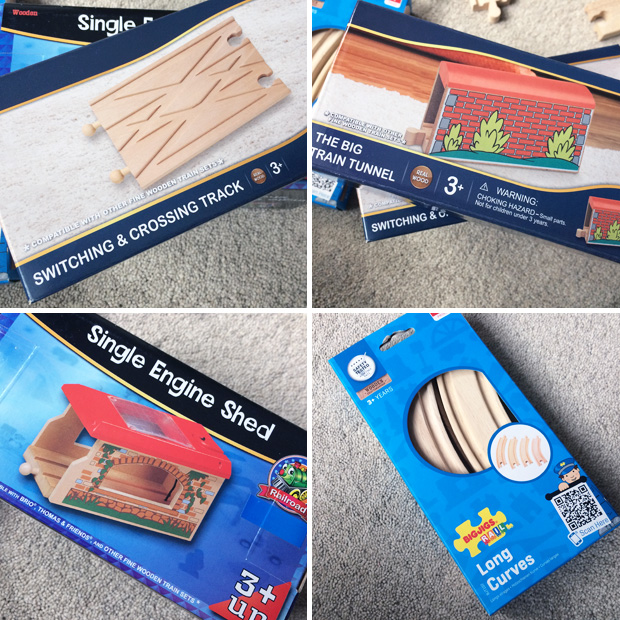 This is a great selection for anyone who is starting a wooden train track collection as there are plenty of pieces to let you create different track constellations and lots of fun, special pieces too. My four-year-old is very keen on the special pieces and loves to line them all up together. She also loves the tunnel and the engine shed and always starts each track with them together on one end.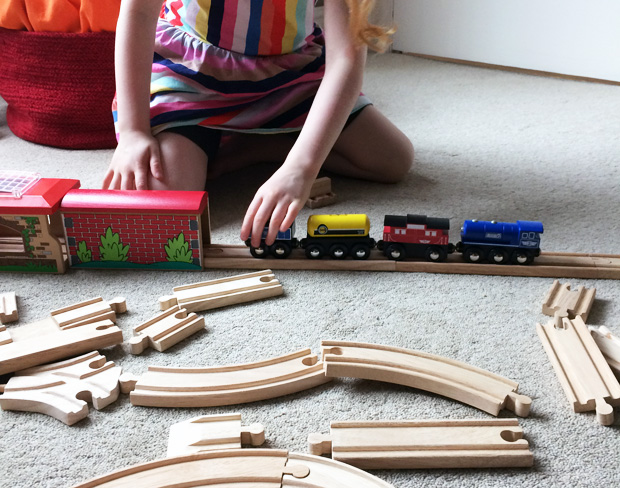 My 2-year-old is very fond of the curved pieces and is obsessed with making a doughnut shape for her to drive her trains on.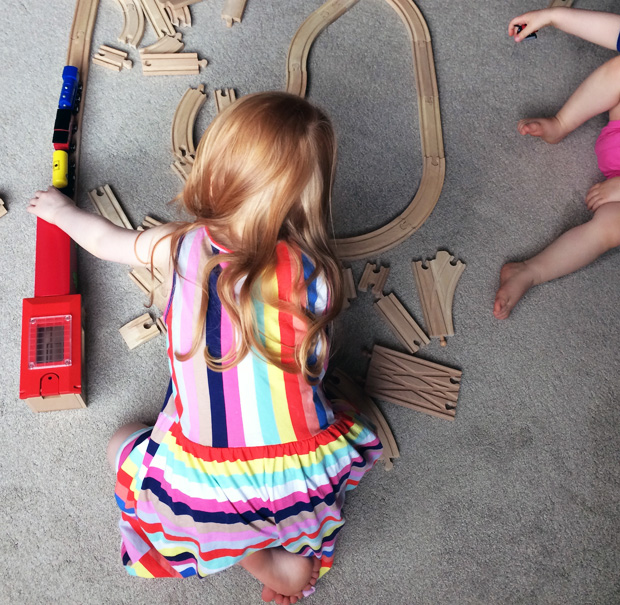 My husband has lots of fun with these train tracks too and comes up with interesting creations — he even incorporated Duplo in one of his designs!
We love our new train tracks and accessories! Everything is really sturdy and great quality and I love that we can mix different brands and that the parts will still fit each other well as this means we're not limited when choosing which parts to add next. I'm sure more trains and train tracks will be on the girls' Christmas wish lists!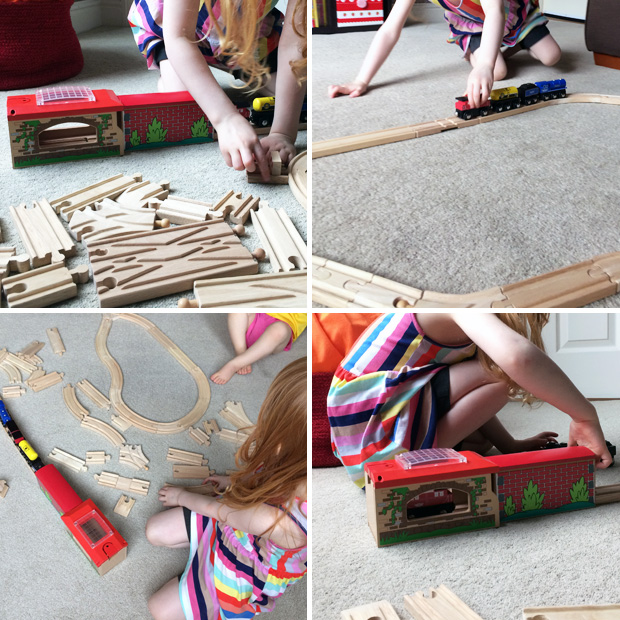 These products were sent to us for this review. As always, all my reviews are 100% honest and all thoughts and opinions are my own.