WOW! Said the Owl Book Review
|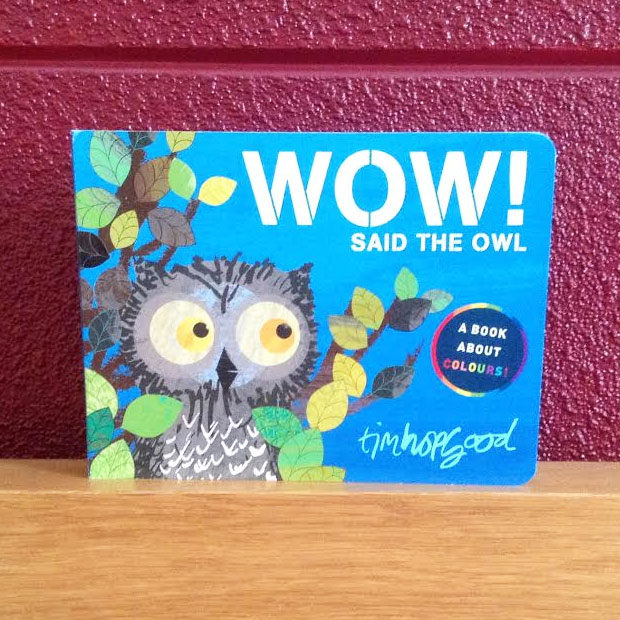 Making sure my daughter enjoys reading books is important to me since I'm a big reader myself and you can learn so much from books. The latest book in my baby's collection is WOW! Said the Owl by Tim Hopgood. Here's my WOW! Said the Owl Book Review:
WOW! Said the Owl is a very sweet medium sized board book about colours! The owl in the story is doing the opposite to what owls are supposed to do and stays up all DAY and discovers all the beautiful colours of daytime. The illustrations are simple but lovely and the colours very bright and vibrant. There's a bit of a story and not just the words for the colours which is great because that means we can enjoy reading this book together for a few years.
I really like this book and think it's a great book for learning colours. I'm a big fan of cute owl illustrations so the fact that the story features an owl is a big plus for me, too.
What are your little ones reading at the moment?