You Are Positively Awesome by Stacie Swift Review
|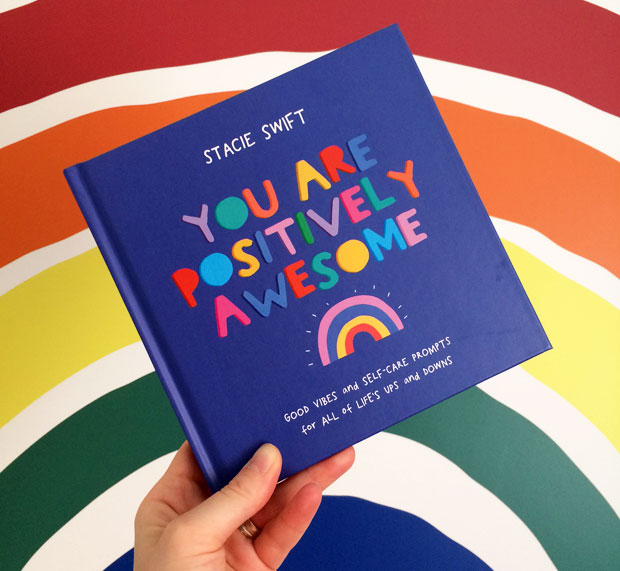 You Are Positively Awesome by Stacie Swift Review
You are positively awesome. Something that is easy to forget when you're leading a busy life with little focus on yourself like many of us mums.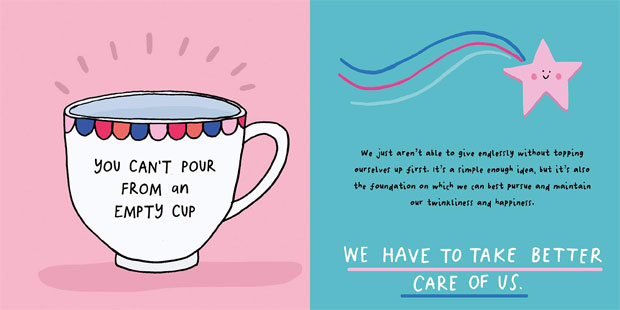 Life is hectic, full of long to-do lists and we're often left feeling we're not good enough at the end of the day.
We don't give ourselves the credit we deserve and forget how awesome we really are as our own criticism gets in the way.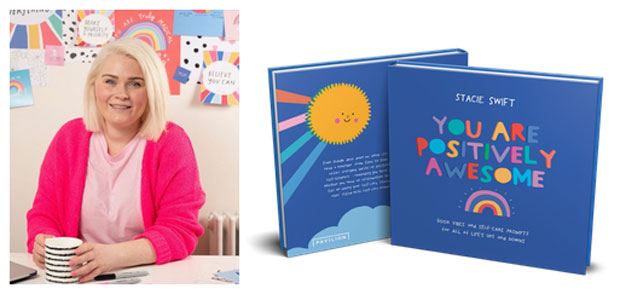 I'm sure you know Stacie Swift from her very popular and uplifting Instagram account. She's an illustrator and writer and also a mum of three kids under the age of four.
I have enjoyed her Instagram account for a long time and it never fails to cheer me up when I need it.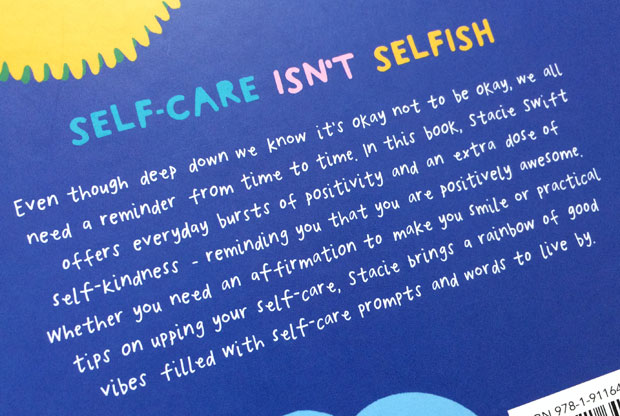 In her new book, You Are Positively Awesome, Stacie offers much needed bursts of positivity and reminders to be kind to your awesome self.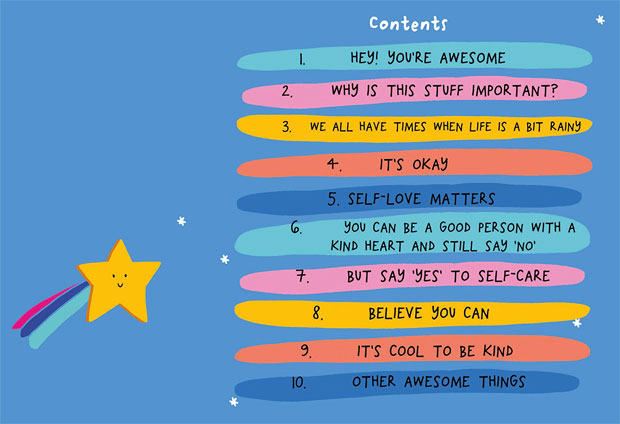 "Drawing from the struggles and juggles of everyday life and the ups and downs we all experience with our mental health, she found her voice by sharing her own words of support and positivity; self-care and words of wisdom all wrapped up in an accessible rainbow of colourful drawings and lettering posted daily to Instagram. Focusing on positivity, self-care and mental wellbeing, Stacie's illustrations aims to bring a bit of brightness to each day by offering support and affirmations in an accessible and relatable format."
In the book you'll find lots of encouragement and practical tips. There are even pages that you can fill out yourself too.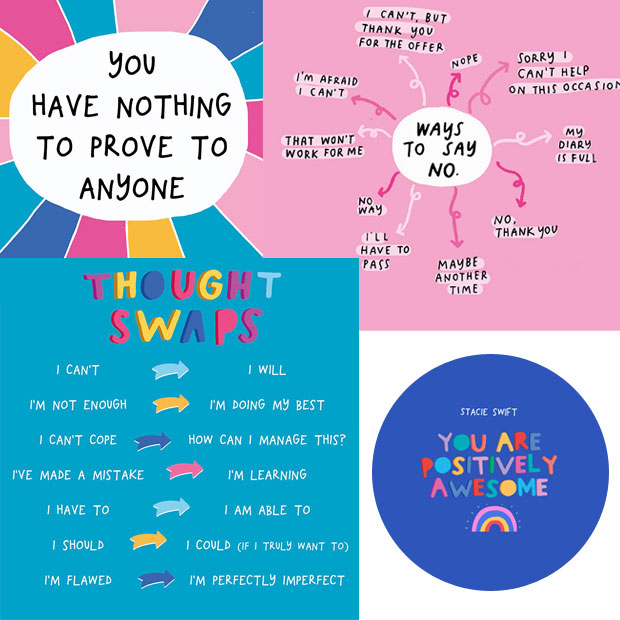 The whole book is full of bright colours, rainbows, wisdom, support and lots of good vibes. It's the perfect book to flick through when you're having a bad day or feeling a bit low or just as a preventative measure and a way to remind you to keep up your self-care.
I'm sure this book will make you smile and help you through life's ups and downs!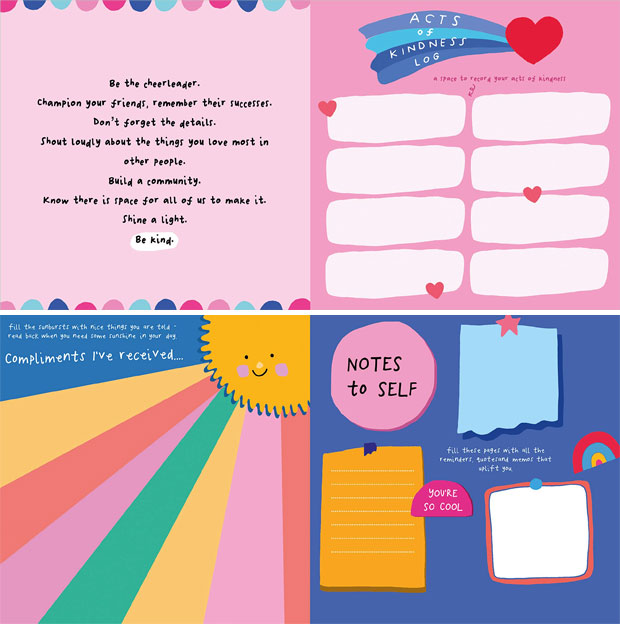 My eldest daughter loves the book too. So much that we keep it on display in her rainbow themed room. She loves to look through the book just as much as I do. She's definitely awesome and I want her to know it.
Find the book on Amazon.co.uk here.
This book was sent to me for this review. As always, all my reviews are 100% honest and all thoughts and opinions are my own.