ZURU Toys Original Fidget Cube & Fidget Spinner Review
|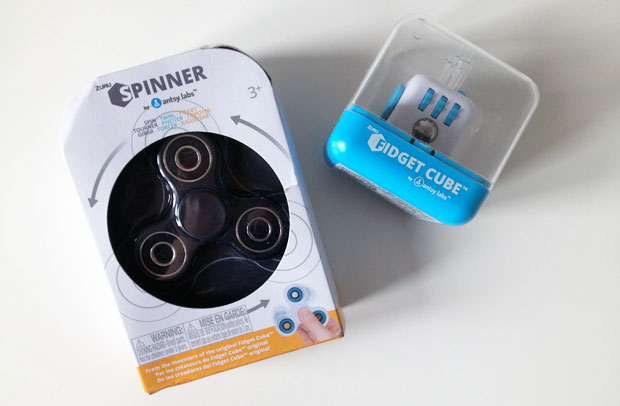 ZURU Toys Original Fidget Cube & Fidget Spinner Review
Fidget Spinners and Fidget Cubes have taken over the world! Kids love the tactical fun and isn't it nice to see kids playing with actual toys and not phones for a change?
ZURU Toys is thrilled to announce an exclusive worldwide deal with Antsy Labs to manufacture and distribute the original sensation which started it all — Fidget Cube.
Many people find that fidget toys can help you concentrate and relieve stress, which is something both adults and kids can need help with these days. They can also help children with special needs, such as autism, as the toys can help them focus when learning other things.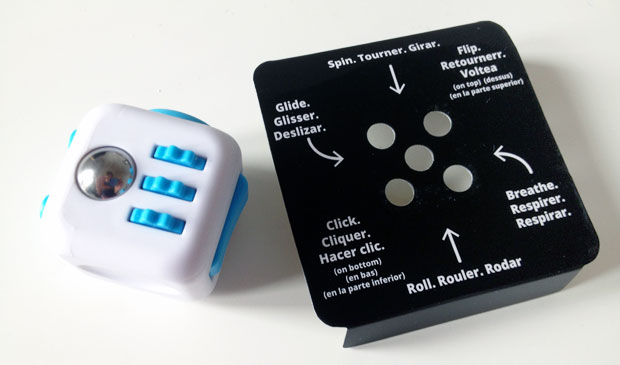 Fidget Cubes have been specifically created for restless hands and are six-sided toys (available in eight colours) that are equipped with an array of features for you to play with. These include five clicker buttons (two are silent!), a switch to flick up and down, a side that has a gliding, joy-stick type of button, a rotating dial, an area modelled after traditional worry stones, tactile gears and a clickable ball! Lots of things to do for fingers that just can't stay still!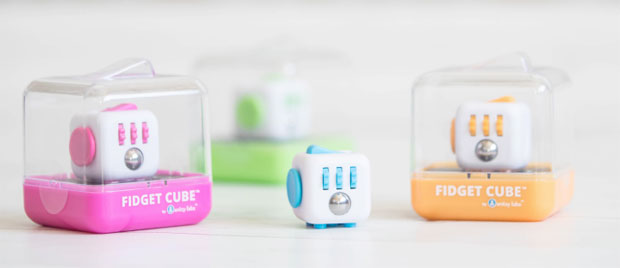 Fidgeting is often used as a negative term but it's becoming very accebtable and is seen as fun. Surely it's good for people to use their hands and minds! I definitely approve.
The Fidget Cube is one of the most backed Kickstarter campaigns of all times and nearly 155,000 people backed the project. Fidget Spinners and Cubes are so popular nowadays that they make up a whopping 46 out of 50 of the top-selling toys on Amazon.com and YouTube videos of Fidget Spinner tricks are hugely popular too, racking up millions of views.
The Fidget Cube is now available to buy from major UK retailers including Smyths, Tesco, Asda, Argos, Toys R Us and The Entertainer, selling for £9.99 each. It's a great little thing to have in your pocket or bag to entertain your kids when needed or for yourself if you're feeling stressed or just like to fidget! I love that it's got so many little things to do plus they look very cute too!
ZURU Toys also have a Fidget Spinner in the range and the unique design uses high-quality ball-bearings for an even smoother spin, twirl and fidget. It's available in four classic coulours. We have it in a very sleek black and I have to say it's extremely smooth and feels great in your hands.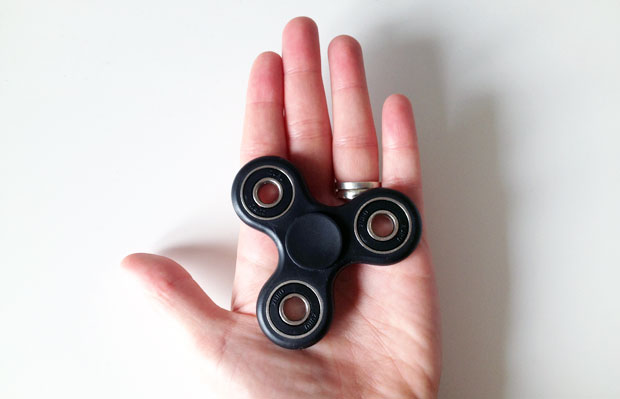 The whole family loves playing with these fidget toys. Even my 14-month-old is quite skilled with the Fidget Spinner!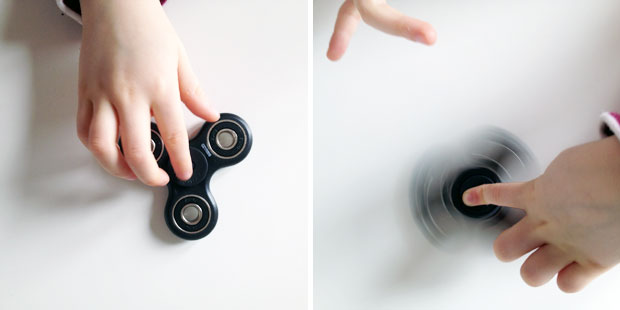 We were sent samples of these two toys for this review. As always, all my reviews are 100% honest and all thoughts and opinions are my own.