Zuru's Hamsters in a House Super Market Review
|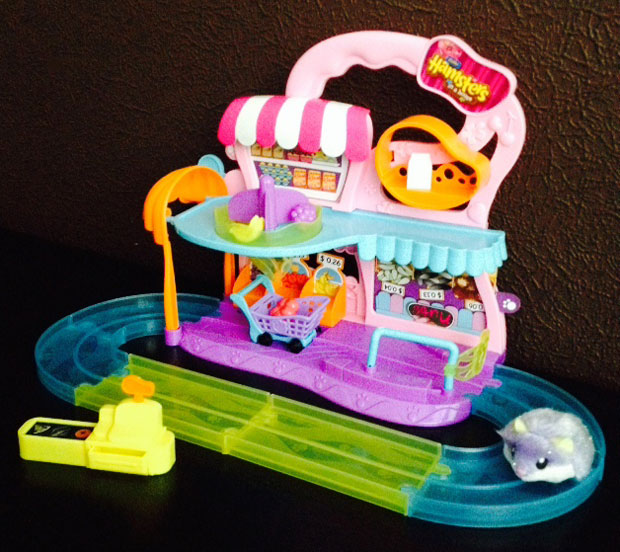 ZURU's Hamsters in a House Super Market Review
Hamsters in a House is a toy that's new to the UK market this summer. It's a bunch of collectable items to create a hamster world for endless role-play fun. There are nine adorable hamsters to collect and different amazing hamster houses too! The hamsters move around tracks and go to different areas of their world and do things in their house or in the supermarket.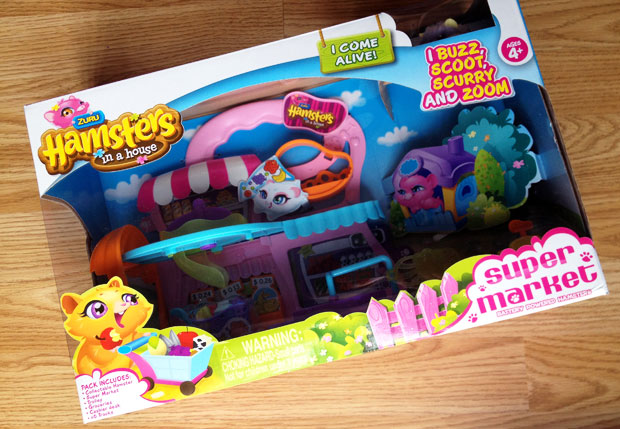 The toy is made by ZURU and of course they have added innovative technology to make the toy even more fun. Using microchip technology throughout the play sets, when each hamster passes through a 'hot spot', interactive sounds and fun phrases are activated making the hamster world even more enjoyable!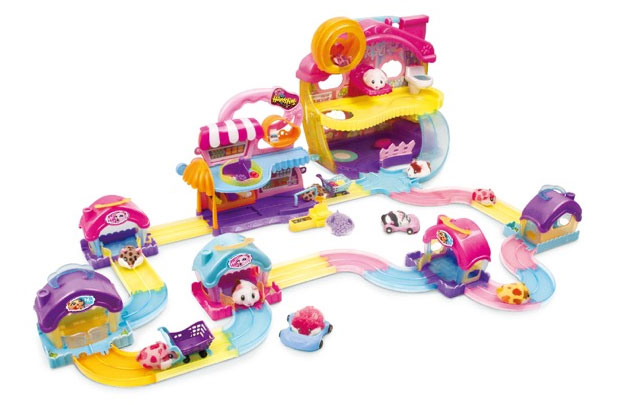 By adding packs, you expand the hamster world and the play options.
We have the Super Market set that comes with one hamster. The Super Market is made of colourful plastic and comes with a shopping trolley, a till, a shelf and some fruit and veg and a carton of milk. My daughter loves these mini supermarket items!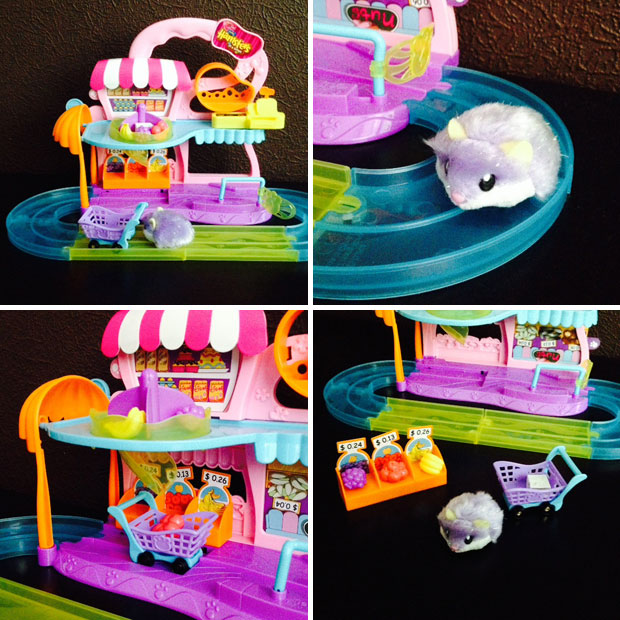 You can build the tracks into a non-stop track that goes into and out of the supermarket like above or play around with different constellations. There's a carousel on the top floor that you can put the produce in, then turn it when the trolley is below and watch them go down a slide into the trolley.
Kids absolutely LOVE this toy! Since getting it, we've had boys and girls of different ages come and visit us at our house and they have all been attracted to the toy and played with it non-stop in different ways. It's recommended from age 4 and above but my daughter and some friends that are the same age, really enjoy it too. I think the age suggestion is due to the small food items. My daughter doesn't put anything in her mouth so she can play with small items safely.
The hamster buzzes quite loudly which kids love too!
Below is a quick demonstration of the Hamsters in a House Super Market:
Buy Hamsters in a House Super Market in a toy shop near you or online from Amazon.co.uk.
We were sent this toy for this review. As always, all my reviews are 100% honest and all thoughts and opinions are my own.