Henry Deluxe Cleaning Trolley Review
|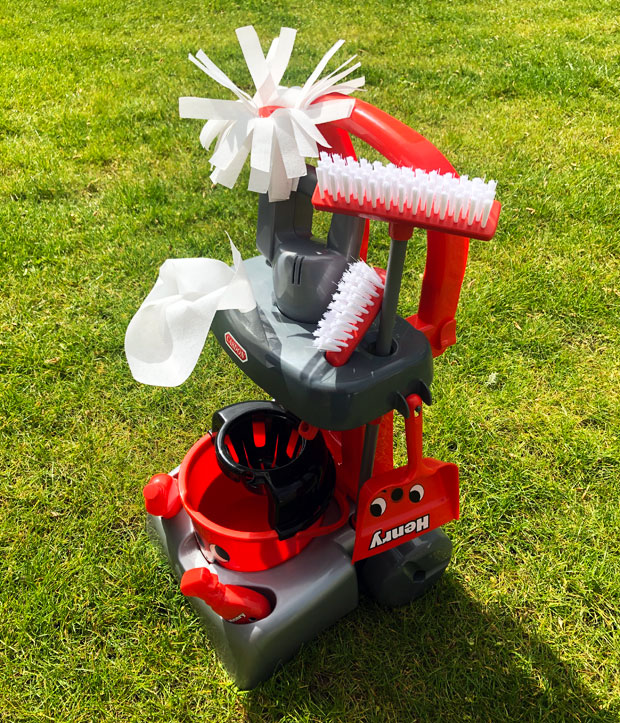 Henry Deluxe Cleaning Trolley Review
I always helped with chores around the house when I was little and think it's important that children these days get involved with the housework too. My girls help out with the washing and do age-appropriate cleaning jobs too like sweeping up crumbs, dusting or wiping down a surface. Not only are they learning valuable life skills but they're having fun too! They're actually excited to get dusting or even clean the bathroom. I wish I had the same passion about cleaning! For me it's a job that needs doing but I'm very happy that the girls enjoy getting involved.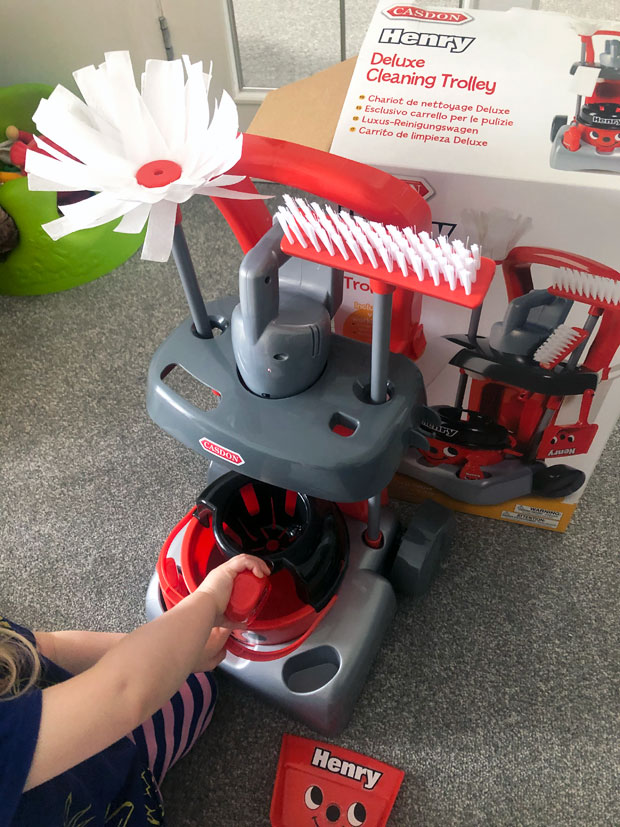 My middle daughter has a dustpan and brush set that's been played with lots over the years and we also have a Casdon mini Dyson Ball vacuum cleaner that looks just like our real one that the kids love. I knew they would love the new addition to our toys which is the Henry Deluxe Cleaning Trolley.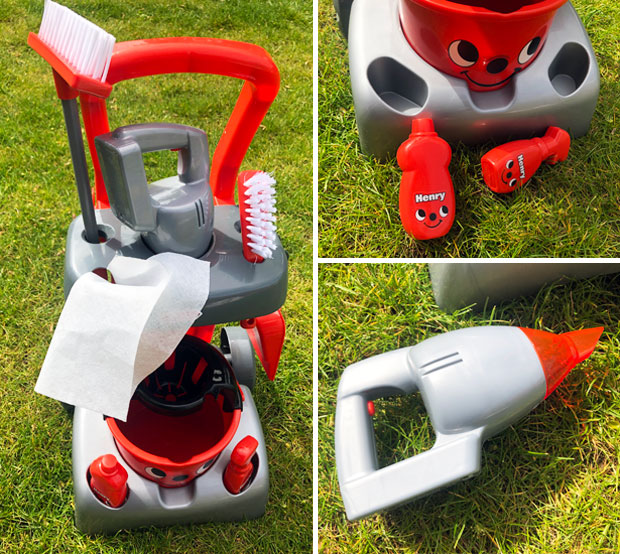 There's a full collection of Henry and Hetty toys and, like the other Little Helper household toys from Casdon, they look very realistic – just smaller to be the perfect size for small hands. The vacuum cleaners even have a working suction that can pick up small bits of paper and, like the real thing, the dirt and bits get caught in a removable drawer that's easy to empty.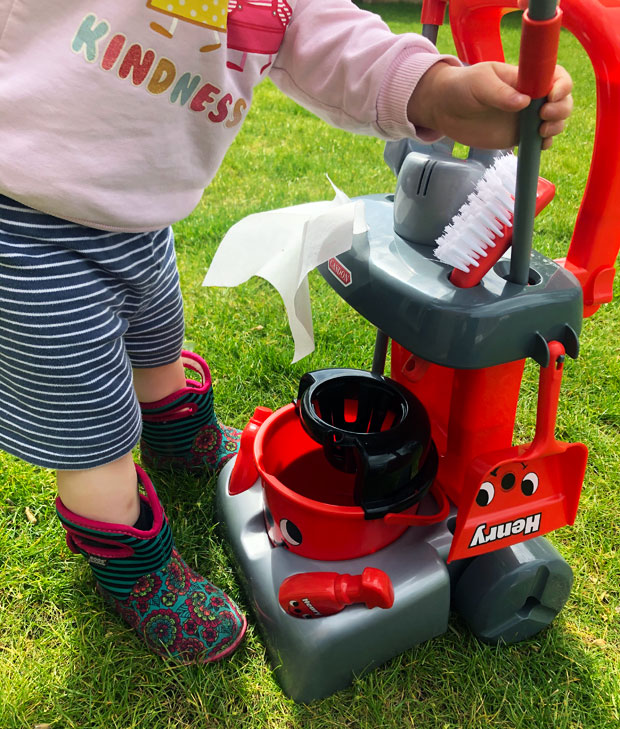 The Henry Deluxe Cleaning Trolley includes everything you need to pretend clean the house. The set includes broom, hand brush & dustpan, mop, cloth, play detergent bottles, a paper bag, handheld vacuum cleaner and a bucket for the mop.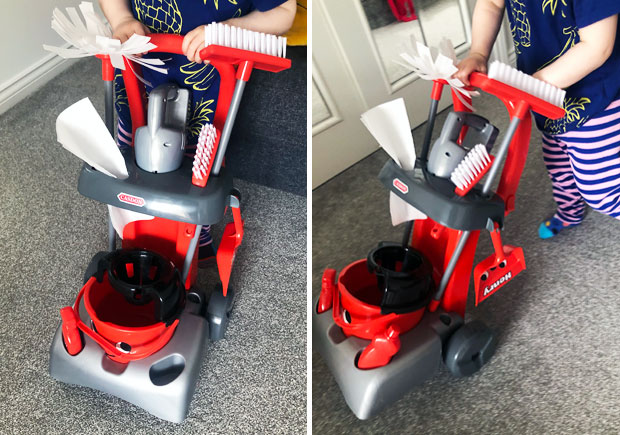 There's a small amount of assembling needed for this set but it's very quick and easy to set up. The handheld vacuum cleaner requires 3 AA batteries for the  working suction and realistic sound.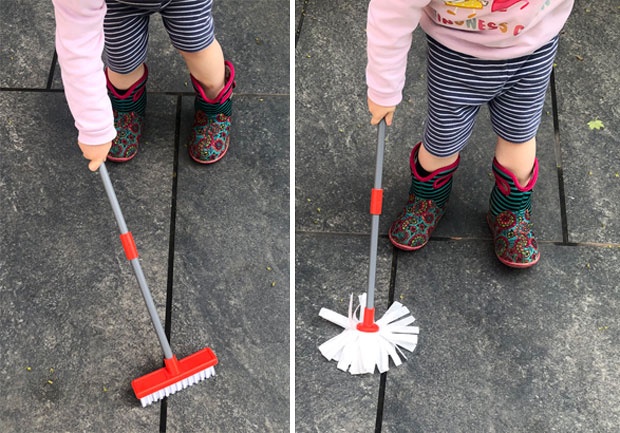 My daughters love playing with this set and pretend cleaning around the house. It's a really cute set that's perfect for realistic role play and developing social skills and fine motor skills.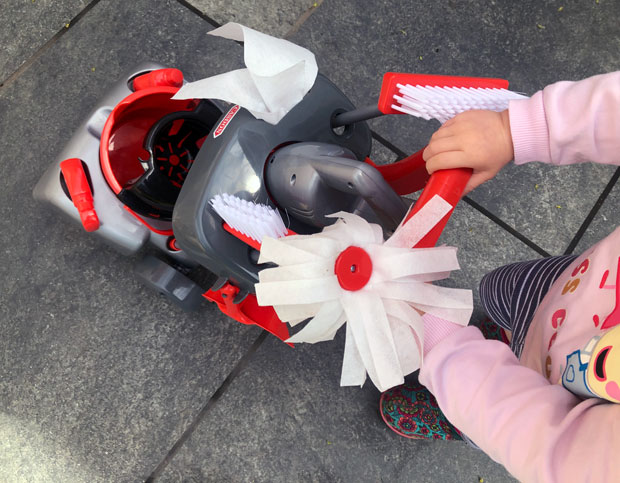 Everything is easy for small hands to use and the trolley is fun for little ones to push around the house too. I love that everything has its own place in the set, making keeping it all neat and tidy an easy task for the kids.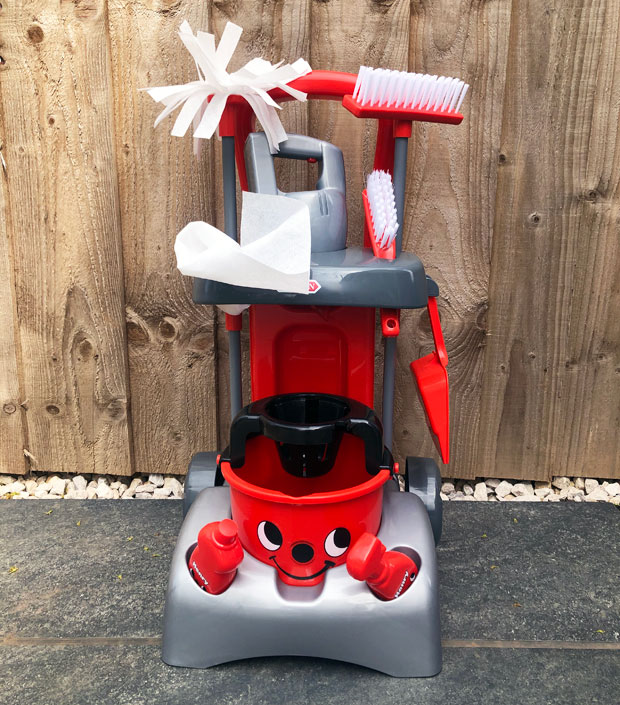 Available from Amazon, Very, Toymaster and other good retailers. Also available in Hetty pink.
This toy was provided to us for this review. As always, all my reviews are 100% honest and all thoughts and opinions are my own.