Adorable Baby Earrings – The Best Earring Designs for Children
|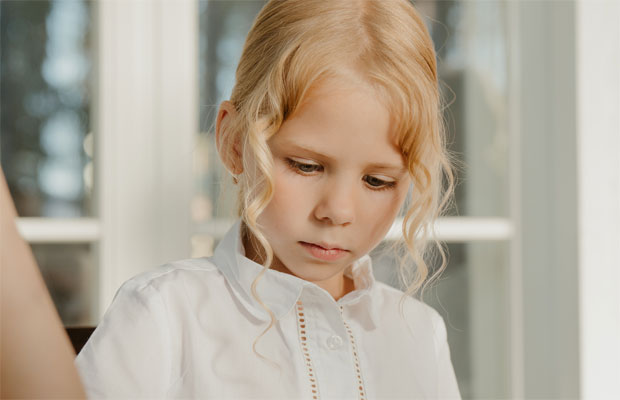 Adorable Baby Earrings – The Best Earring Designs for Children
Baby earrings and earrings for children are available in different designs and styles. Plus, there are customized options available that can add a new element to your little one's style for a special occasion. Many parents opt for baby photography while their baby is small, and some parents who have had their baby's ears pierced like to choose a special pair of earrings for this occasion.
The only thing you need to consider is the design and type that will be suitable for such a young wearer. While choosing baby earrings, you will have to keep comfort in mind, always. If your little one feels uncomfortable, she may be cranky and irritated the whole day. As a parent, you can choose from a wide variety of adorable baby earrings. Listed below are some options you can consider.
1. Classic ball kids earrings
Simple gold screw-back earrings make a perfect choice for little ones. Screw-back earrings are perfect for baby ears, as they are safe. They are stuck to the ears, so there is no harm to the little one.
The earrings have a threaded post for safety and the style of the earring is available in different size options. Additionally, it features a metal clamp and is safe for sensitive skin.
Classic ball gold earrings are perfect for gifting on special occasions like birthdays. Also, the piece is so comfortable that your baby can wear it daily.
2. Classic pearl white earrings
Another option you can consider is the pearl white earrings for little ones. As pure and innocent as the smile of babies, the earrings are a perfect pick for photography and birthdays.
These earrings usually feature a metal clamp and the style is specially designed for the safety of little ones, so it suits even sensitive skin textures.
The best part about the earring is; that it is available in several sizes. Pearl earrings look classy, but they might not be suitable for regular, everyday wear. For regular wear, you can choose gold earrings or diamond earrings.
3. Tiny hoop earrings
Tiny hoop earrings that are set in gold are a great and safe option for babies. They often feature a metal clamp and are available in different sizes to suit your child's age.
You can buy small hoop earrings for regular wear as it is safe for babies and kids. They won't be able to pull the earring easily, and it won't hurt them. Gold hoop earrings are a perfect gift option as your little ones can cherish the earrings for life.
4. Opal button earrings
Opal button earring is an offbeat style, and your kid will look super adorable in these earrings. The stone sparkles brightly and looks great for special occasions. These are also available in different sizes and you can choose different gemstones too of course.
Conclusion
Your little ones will look wonderful with the above adorable earring styles. Choose the ones that are pretty and comfortable for your little one to wear.
Guest Article.