Avoiding Common Pitfalls and Ensuring a Stress-Free Stay in Inverness
|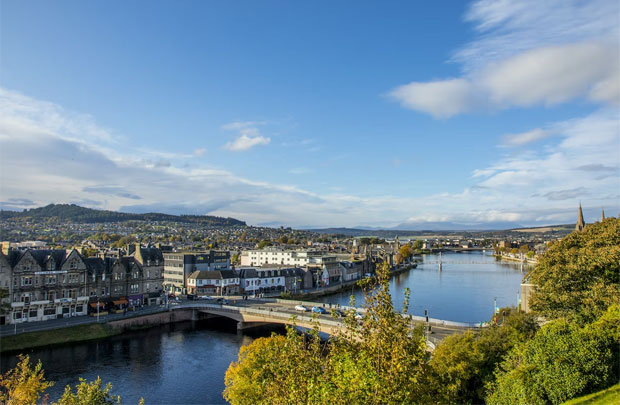 Avoiding Common Pitfalls and Ensuring a Stress-Free Stay in Inverness
Scotland is home to iconic and magical tourist destinations; Inverness is among the many. But
tourists often aren't sure how to have the most comfortable stay. Several struggle to find
accommodations, not knowing which Inverness hotels are the right choice. Others get bored
because they don't know where to find the sights in the area.
So to save some trouble for future travellers, this article will cover everything you need to know to
avoid a stressful stay in Inverness.
It's a Walkable City!
Many aren't aware, but Inverness is a walkable city! This is great news because you don't need to spend extra money on transport. So, unlike many big city destinations, you won't need to rent a car or hail a taxi. However, not everyone is comfortable with walking everywhere. In the case of those with special needs, i.e., any disability with physical effects, there are many accessibility options available. For example, you can avail a wheelchair without any hassle. And even accommodations are sensitive to a large number of disabilities. Many cafes and other local haunts avoid having steps and are generally welcoming and supportive of any specific needs you might have.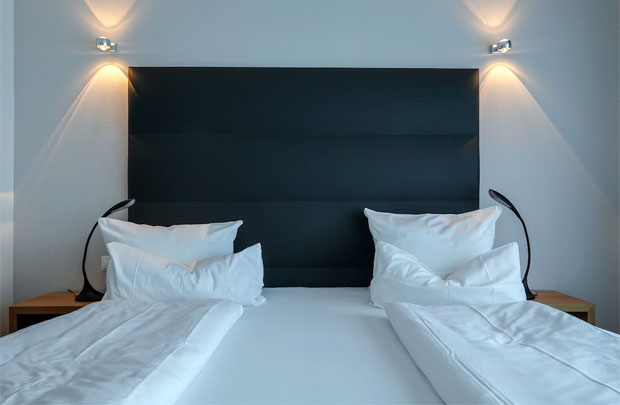 Scout Reviews Before Booking
Generally speaking, looking up reviews before booking a reservation should be second nature. Inverness is a popular tourist spot, so finding these reviews shouldn't be hard. Commonly, people opt to stay at various Bed and Breakfasts for their homey atmosphere and authentic experience. But you can also find some great hotels in the area as well. But, at the same time, it's important to consider that sometimes checking reviews isn't so simple or doable. With that in mind, here are some recommendations on where to stay in Inverness.
Light on the wallet and comfortable. If you want the simplest accommodations, this is a great local hotel you can look into. This is a popular choice for travellers on a tight budget. Along with free WiFi, it offers a beautiful view of the local scenery, especially when it's so cheap. Though it's a smoke-free hotel, so not advisable for those that need a puff every so often.
A decently affordable place to stay, priced at the mid-range. As a four-star hotel, it offers more value through various services. For example, some rooms are equipped with quaint kitchens; you can even dine at the hotel restaurant if that's what you prefer. Though this is also a smoke-free property, so bear that in mind. On the plus side, they provide full-service laundry, so dealing with dirty clothes is at least easier. You can also choose between a dorm and private rooms for the most comfortable stay.
This is the priciest option listed here. It's a 5-star hotel (a rare sight in Inverness) offering everything you need for your stay. From free breakfast and WiFi, they also have a great restaurant and bar you can indulge in and room service when you feel lazy.
Figure out What Kind of Activities Interest You
Please don't treat it like a metropolitan city since it's not. Keep your expectations realistic, and don't be surprised if there isn't a safari park around. That doesn't mean Inverness is boring. It just means you have to figure out what your priorities are.
The Local Food Scene
For foodies, there are various cafes and restaurants you can check out during your stay. There are a lot of great spots for coffee, desserts and even non-Scottish cuisine. You'll find some great Spanish and Desi items on some of the menus. Most establishments will have a section with great options if you're vegan or vegetarian. So it's fair to say that even food is inclusive and welcoming in Inverness.
Historical Sites
Many moving sights from Scotland's history can be found here. If you want to wander and explore, you can look at what remains of the Highlanders' culture. Consider visiting Clava Cairns or Inverness Castle for this experience.
Finding the Magic
From Leakey Bookshop to Chanory Point, Inverness has a lot of small moments that feel big. Leakeys, for example, is a bookworm's dream, with its beautiful atmosphere and décor. Meanwhile, Chanory Point guarantees you will see a bottlenose dolphin before your trip ends.
Conclusion
So to wrap it up, having the best possible stay in Inverness means you must do your homework. Keep your expectations realistic, and return to this article if you feel lost.
Guest Article.