Top 10 Places for Fishing in the USA
|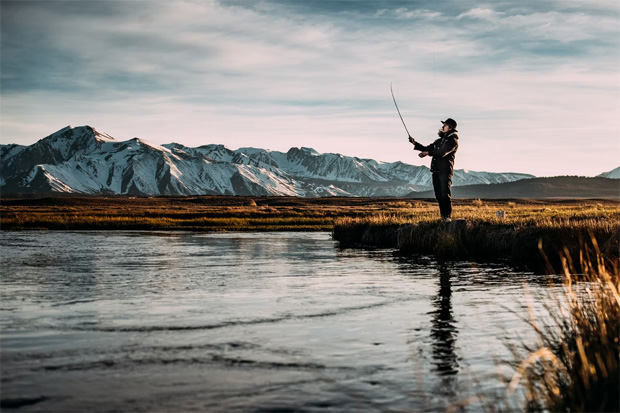 Top 10 Places for Fishing in the USA
Do you need a break from your busy workaholic life but, not interested in adrenaline-pumping activities? Plan an angling trip to the best fishing places in the USA.
After all, fishing is becoming a national pastime as millions of Americans head out to waters every year. But, to make the difference, you have to pick a suitable place for your fishing needs and experiences.
Here we discuss the top 10 places that give you the best angling experiences.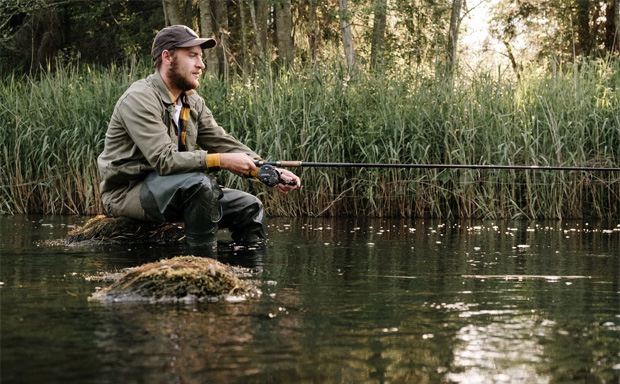 Top 10 Places for fishing in the USA
1. Florida Keys, Florida
The Florida Keys is a real definition of an angler's paradise. Located in the southern part of Florida, you can always witness the most spectacular sunset if you fish in the evening. Plus, there are varieties of fish to target all year round. These include redfish, bonefish, permit, tarpon, sailfish, snapper, tuna, mackerel, hogfish, and marlin.
And, due to the variety of species, you can always have a catch, whether you are an expert or beginner angler. Sail to the Gulf Stream of the Atlantic Ocean for plenty of catch as the place attracts more fish owing to the warm waters. You might even be the luckiest to land the most sought-after species like swordfish, sailfish, and blue and white marlin.
Different fishing methods work here. You can try reef, flats, shore, fly, kayak, and deep-sea trolling, depending on your preference. You could look into and book Key West Fishing Charters for your next family fishing trip. Once you land a catch, you can explore the nearest tourist destinations like Mallory Square, Dry Tortugas National Park, Key West National Wildlife Refuge, and Southernmost Point Buoy.
2. Outer Banks, North Carolina
If you are an advanced angler who loves catching lots of fish in a single angling trip, Outer banks should be on top of your list. This place is full of fish such as Spanish mackerel, pompano, mahi-mahi, tuna, cobia, bluefish, striped bass, large red drum, flounder, sea bass, trout, and striped bass.
And, you do not have to decide on the type of angling on your trip. Once you get there, you can try head boats, kayak, fly, pier, surf, offshore and onshore fishing. However, most anglers prefer head boat fishing. If you opt for the same, you need to hire a large boat either for half or a full day. It has all the accessories you will need and will take you to popular spots for sea bass, trout, flounder, and more. Plus, there are bathrooms and snacks on board.
Outer banks are also the best family fishing destination and therefore ideal if you plan to take your loved ones along with you. Plan to explore nearby tourist destinations such as Jockey's ridge state park, Karen Beasley Sea Turtle & Rehabilitation Center, Graveyard of the Atlantic Museum, and others.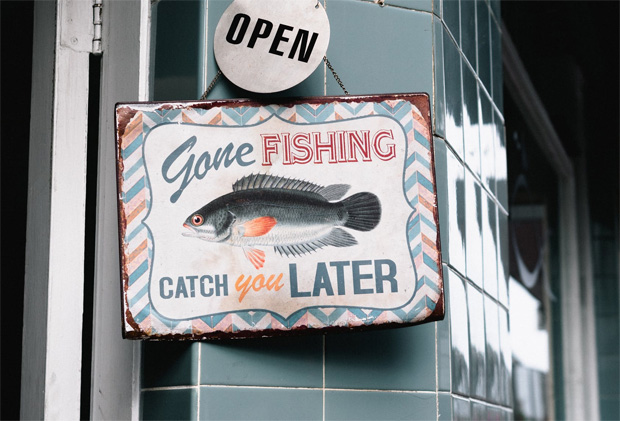 3. Kobuk River, Alaska
Kobuk River is the best fishing destination for expert anglers looking for more challenging experiences. The river stretches for about 200 miles and has the rarest fishing species on earth. You might be lucky to land on sheefish, northern pike, chum salmon, arctic char, lake trout, or arctic graying. The fish are huge, strong, fast, and very active and can easily rip the rod out of your hands.
So, even for seasoned anglers, it is recommended to get a guide who is well versed with the place. Once you are through fishing, you can explore the amazing Kobuk Valley National Park. Here you can engage in activities like backcountry camping, hiking, wildlife viewing, and dog sledding.
4. Thousands Islands, New York
As the name suggests, Thousand Islands feature over 1800 tiny islands with the most sought-after freshwater fish. The place is located in the St. Lawrence River, Eastern edge of Lake Ontario. Here you will have a chance to reel in the best varieties such as muskellunge, northern pike, walleye, salmon, and bass. These species are normally abundant during the summer season.
The muskies can grow to whooping 60-inches, and therefore the place is best for seasoned anglers. However, if you are a novice angler, take a guided tour to try your luck on phenomenal freshwater fish.
5. Kona, Hawaii
Kona is a world-renowned sportfishing destination where most fishing techniques originated from. The place is situated on the west side of Big Island, which is historically known as a fishing village. Here is the best place for deep fishing as the water is 6000 feet deep just a few miles from the harbor. You can catch various fish, including striped marlin, rainbow trout, butterfly peacock, blue marlin, ono, mahi-mahi, and tuna.
Since most species are huge, surf, pier, and deep-sea trolling fishing are the best techniques. You can land on one all-year-round with tournaments kicking off in June. Hire a charter boat to fish offshore, and once you are through, you can go diving and snorkeling. Or, be the spectator as the place attracts many tourists converging for the activities.
Some interesting tourist destinations to visit in Hawii include Kaloko-Honokohau National Historic Park, uuhonua o Honaunau National Historical Park and Hulihee Palace.
6. Martha's Vineyard, Massachusetts
Enjoy the most scenic view while reeling a catch at Martha's Vineyard, one of the beautiful seaside destinations in New England. The place is suitable for both novice and seasoned anglers as there are options for shore, fly, and boat fishing. Here you can hire a charter boat and hunt for false albacore and bonitos with your friends and family. There is also a chance to land on white marlin, tuna, fluke, bunker, and bluefish.
And, if you want some local experience, cast your line at the shore and reel in the striped bass. Fish are abundant from May to November, and therefore it is best to plan your angling trip around this time. You can also explore other tourist destinations around the place, such as Ocean Park, Martha's Vineyard Museum, Edgartown Lighthouse, and Cape Poge Wildlife Refuge.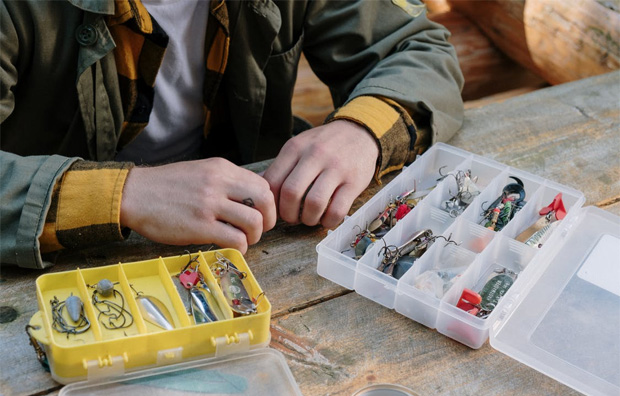 7. Bighorn River, Montana
Bighorn is a top angling destination for fly-fishing as the main target species is trout. The river is quite large, though with a limited public access point. You can choose to stay at Forrester's Bighorn Resort to get private access to the shore and the best guides on fly fishing.
There is a strict limit on catches to sustain the quality of fisheries. As such, most sport fishers practice and enhance their techniques through catch and release. Apart from the brown trout, you can also land on prized rainbows.
8. Potomac River, Washington DC
Known as the 'Nation's River,' Potomac River is a place you do not want to miss. The river flows through Virginia, Maryland, West Virginia, and Washington DC, giving you various fishing spots. However, many anglers prefer fishing spots in Washington DC as it provides an amazing urban fishing experience while enjoying spectacular views of the capital.
Whether you are a novice or an experienced angler, you can try your luck in this place. It has various fish, including northern snakehead, blue catfish, white perch, American shad, sunfish, Walleye, Pike, muskellunge, and striped bass. You can plan your trip all year round as fish are available in all seasons. Apart from angling, you can tour interesting places such as Great Falls Park and Chesapeake & Ohio Canal National Historical Park.
9. Chesapeake Bay, Maryland
The Chesapeake Bay harbors a large population of bass, given it is the largest estuary in the US that direct water to the Atlantic, home of 70% of striped bass. Here you get to fish in saltwater, brackish, and freshwater at the same place. And, given the 11,000 miles shoreline, there are numerous fishing spots.
The place is best for beginners and seasoned anglers who wish to practice jig, canoe, kayak, fly, and inshore fishing. There is plenty of fish to catch, including rainbow trout, Striped bass, redfish, Spanish mackerel, cobia, tautog, black drum flounder, bluefish, and spotted seatrout.
You can tour other amazing places during your fishing trips, such as Captain John Smith National Historic Trail, Blackwater National Wildlife Refuge, Chesapeake Bay Maritime Museum, Chestertown, Smith Island, and Great Chesapeake Bay Loop.
10. Lake St. Claire, Michigan
This is the sixth great lake that borders Ontario, a province in Canada, and Michigan in the US. And, although Lake St. Claire does not compare with Lake Erie and Lake Huron in size, it is home to half of the sport fish in the great lakes. Here you can catch crappie, perch, walleye, and countless quality smallmouth bass.
Consider charter fishing to get an experienced guide who will show you great fishing spots. Again you can cover much distance with the flexibility of moving from one spot to another. You can also do shore, kayak, and ice fishing, depending on the season of your trip.
Key Insights & Takeaway!
Create long-lasting memories while fishing in the best destinations in the USA. Whether you are out in the waters for fun or sport fishing, solo, or with friends and family, the spots we have mentioned give you the adventure of a lifetime.
Use it to prepare a must-tick list of best places for fishing in the USA, tick one by one and be a witness of the greatness each location can offer!
Guest Article. Contains a sponsored link.